Record exports sharply narrow U.S. trade deficit
This article from Reuters may be of interest to subscribers. Here is a section:
The trade gap plunged 17.6% to a six-month low of $67.1 billion. That was the biggest percentage drop since April 2015, reflecting an increase in the flow of goods and services following disruptions caused by the COVID-19 pandemic.

Economists polled by Reuters had forecast a $66.8 billion deficit. Exports accelerated 8.1% to an all-time high of $223.6 billion. The surge was led by goods exports, which soared 11.1% to $158.7 billion, also a record high.

Exports of industrial supplies and materials increased $6.4 billion, with shipments of crude oil advancing $1.2 billion.

Petroleum exports were the highest on record.

Capital goods exports increased $3.1 billion, boosted by other industrial machines as well as civilian aircraft. Food exports rose by $2.1 billion, with soybeans increasing $1.8 billion. Exports of consumer goods jumped $1.6 billion, lifted by increases in shipments of gem diamonds as well as motor vehicles, parts and engines.
Energy independence is an oft underestimated factor in any country's economic health. That's particularly true of the USA which is still unaccustomed to the benefits of being a major exporter of a commodity much of the rest of the world is in dire need of.
The USA is now in the privileged position of no longer being the biggest consumer of oil and gas but being among their biggest exporters. That's a significant factor in insulating the broad economy from energy pressures. It also has the potential to turn the Dollar into a proxy for commodity currencies.

These factors are particularly relevant for the natural gas market which a wide arbitrage exists with European prices. Demand for LNG tankers and port facilities is likely to continue to ramp higher and not least because of uncertainty about Russia's ambitions in Ukraine.


European natural gas continues to build support at significantly higher levels than anyone would have thought possible in years past.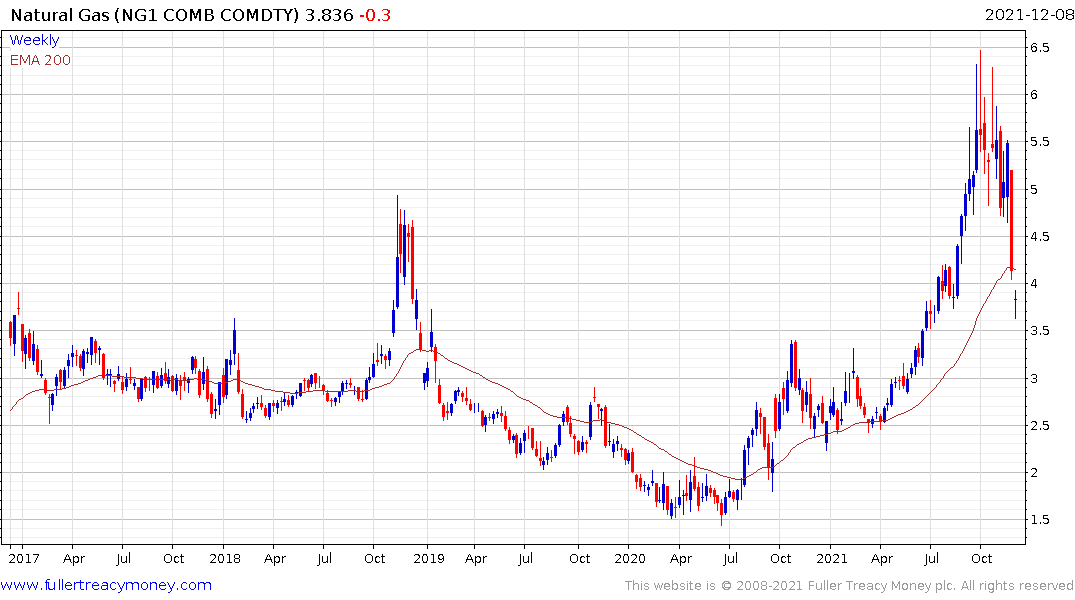 US natural gas is currently steadying in the region of the 200-day MA.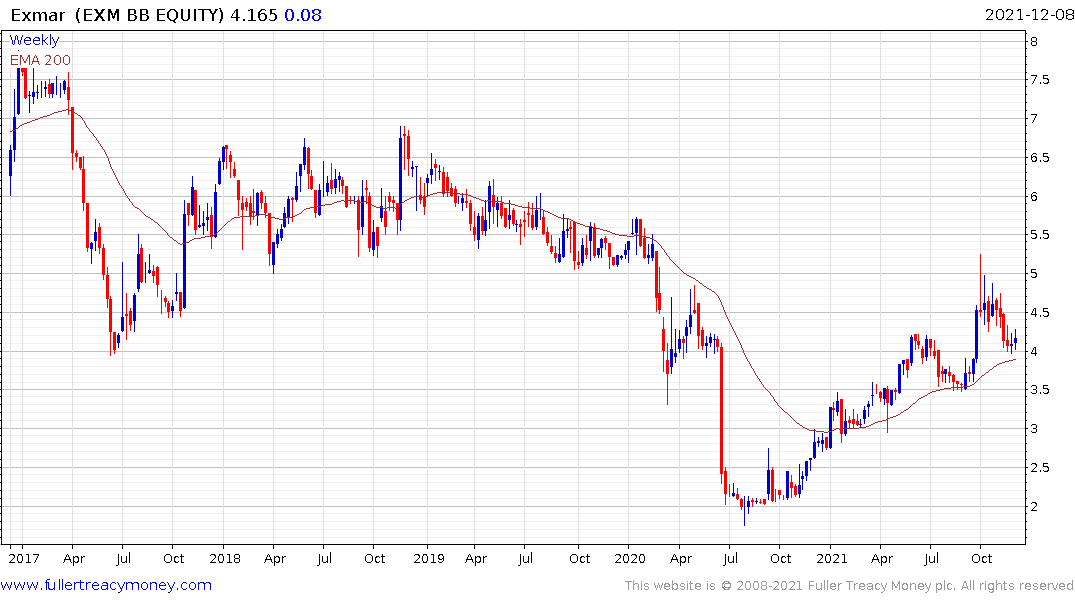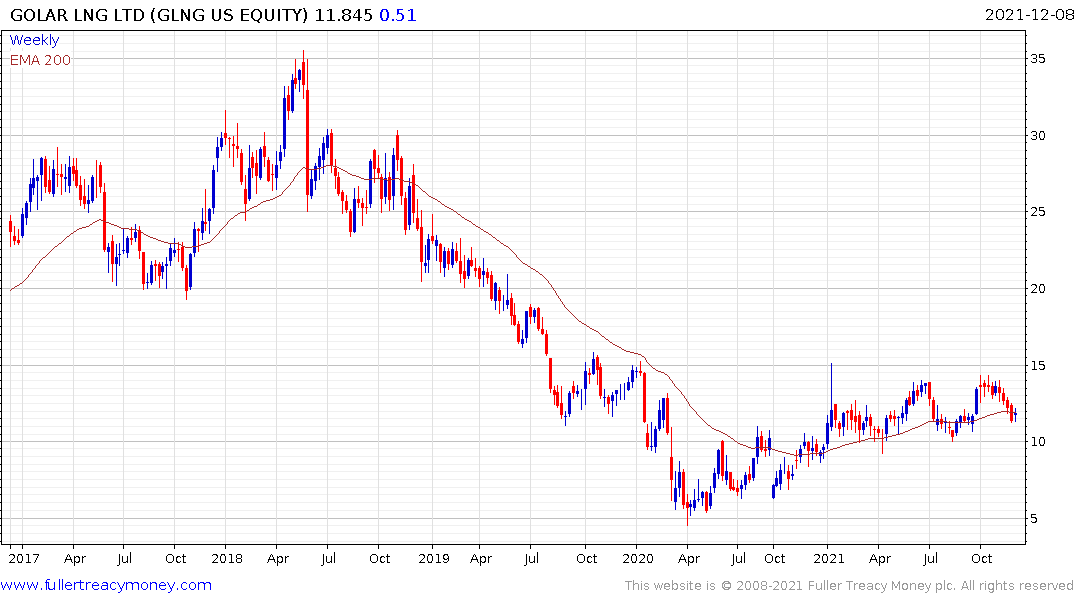 Exmar remains in a relatively consistent uptrend as it firms from the region of the trend mean. Golar LNG has a similar pattern. Teekay LNG Partners is on the cusp of being taken private.
Back to top