Rebel Tories Expect Compromise Amid Anger Over U.K. Virus Powers
This article by Emily Ashton and Tim Ross for Bloomberg may be of interest to subscribers. Here is a section:
Baker tweeted that he and other MPs had attended a "cordial and constructive meeting" with Health Secretary Matt Hancock and Commons Leader Jacob Rees-Mogg. Fellow rebel Dehenna Davison said "all sides are working together to reach an agreement that works, allowing proper scrutiny alongside timely action."

The rebels estimate they have about 80 Conservative MPs ready to vote against the government, according to a person familiar with the matter. That would be twice the number needed to defeat Johnson in a vote in the House of Commons.

Faced with such a big revolt, ministers agreed to work on the details of a plan to meet the rebels' key demand for a vote on any coronavirus restrictions before they become law, the person said.
I've lost count of the number of times I've heard new rules introduced only for them to be "clarified" within hours. The lack of clarity and the seemingly ad hoc manner in which rules are being introduced is debilitating to consumer sentiment. The spotty manner in which rules are being enforced is also creating a great deal of resistance. The tide does appear to be turning however because people see in their daily lives that the restrictions are irrational.

The Bank of England continues to toy with the idea of negative interest rates. That will be stimulative for the majority of mortgage payers but is terrible for the banking sector.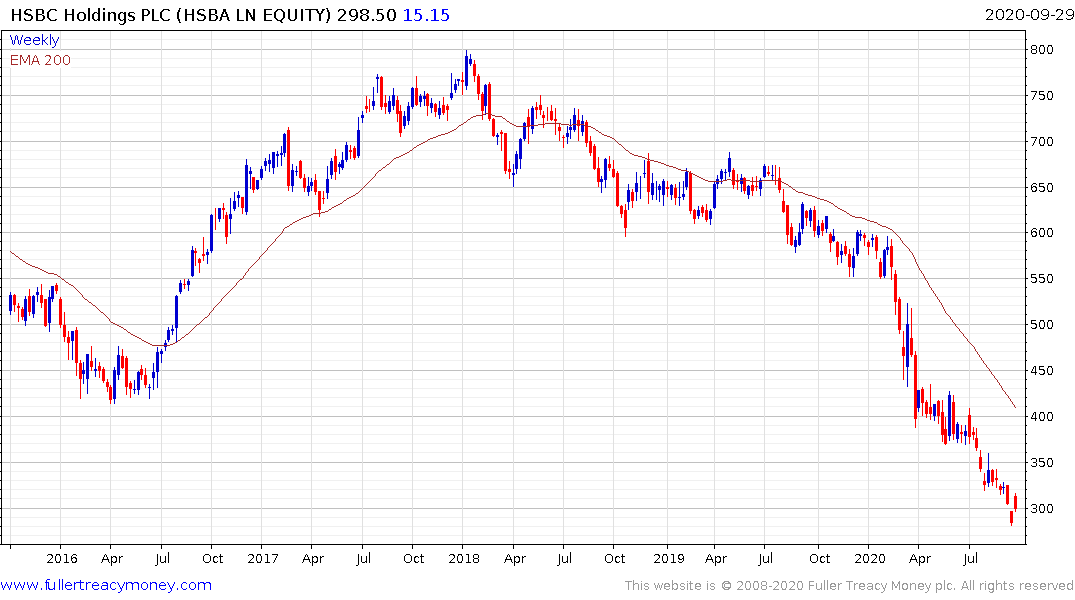 HSBC rebounded yesterday on speculation it will receive a substantial investment from Ping An Insurance. However, they only purchased $39 million while HSBC announced a half billion loss on the sale of its French unit today. It will need to break the sequence of lower rally highs to confirm a low of more than temporary significance.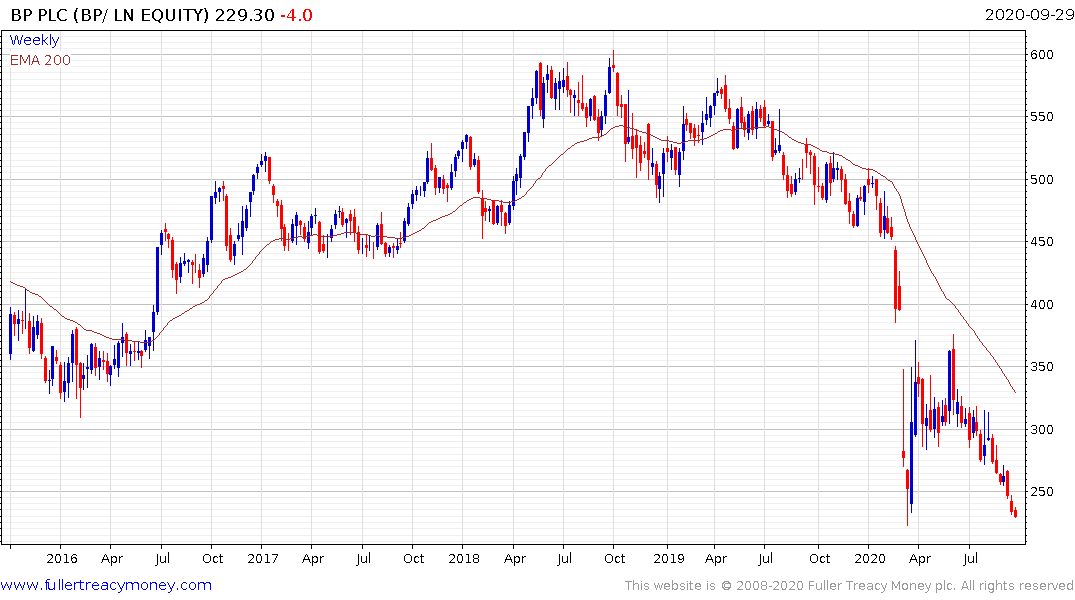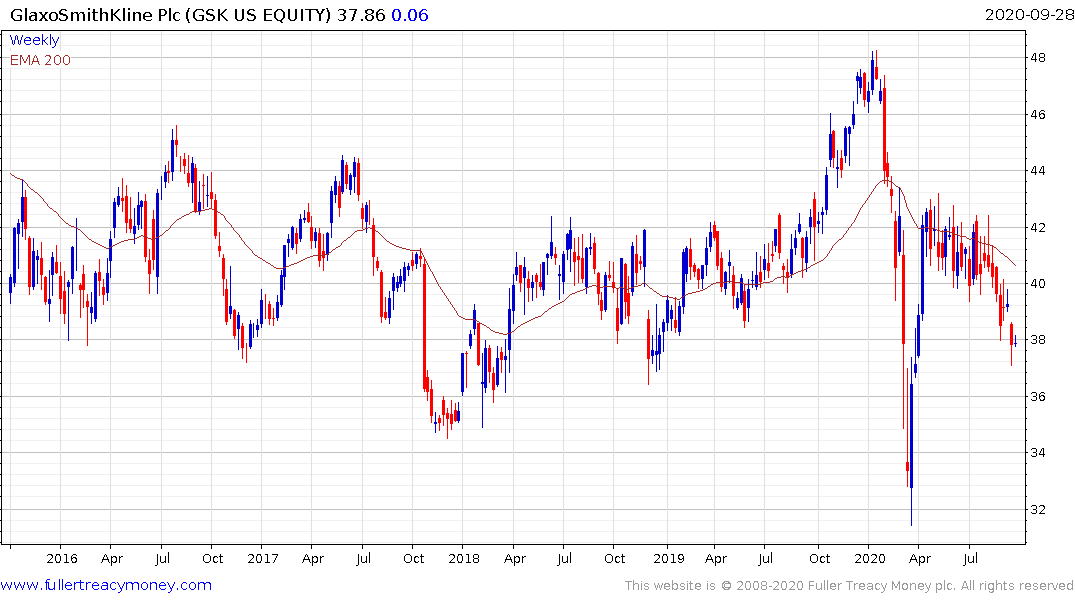 The primary challenge for the FTSE-100 is that banks, energy companies and pharmaceuticals represent significant weightings. The energy sector remains under pressure because the majors are being forced to shoulder the cost of the new green deal.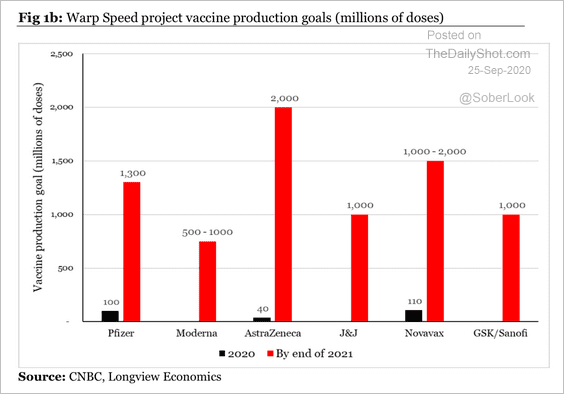 The pharmaceuticals sector initially rebounded strongly as funding for vaccine research surged. However, there is likely to be a significant oversupply of vaccines given the production schedules of all major companies.


Technology, consumer discretionary precious metals miners continue to lead on the upside.
Back to top