RBA Sticks With Cautious Taper Plan as Delta Sweeps Economy
This article from Bloomberg may be of interest to subscribers. Here is a section:
Lowe's decision to proceed with the taper, while extending its duration, showed his desire to maximize flexibility to respond to the economic fallout from delta, which is proving far more difficult to contain than expected.

The RBA's gentle shift from ultra-accommodative settings also fits in with more nuanced recent signaling from global policy makers. The Bank of Canada has taken the lead on tapering, the European Central Bank may follow this week and the Federal Reserve is likely to do so later this year, but all are highlighting the gradual and flexible nature of their moves.
The RBA has little choice but to tread softly with its tapering program because so many uncertainties are still present. Central banks are going to be led by the data. That's particularly true as the various mutated forms of the virus present challenges for reopening.
The days of pre-empting economic activity are over. They want to see sustained expansion and an end to spikey statistics before they will have the confidence to raise rates. That suggests we are going to remain in a liquidity rich environment for the foreseeable future.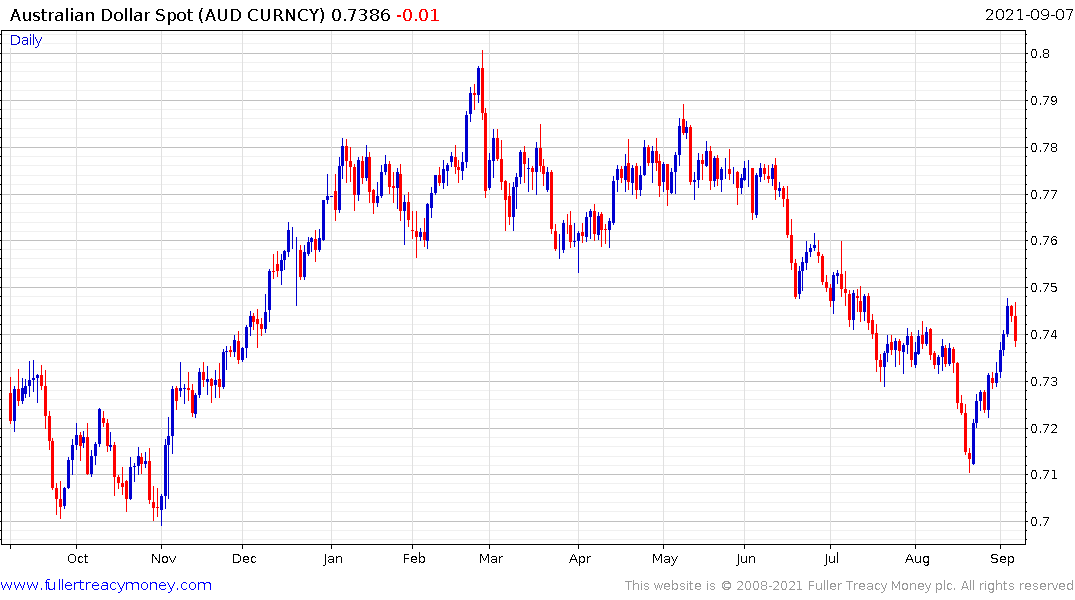 The Australian Dollar paused today in the region of the trend mean. It has rallied over the last couple of weeks to break the short-term downtrend and some consolidation of that gain now appears to be underway. It will need to hold the low above 70¢ to confirm a return to demand dominance beyond the short term.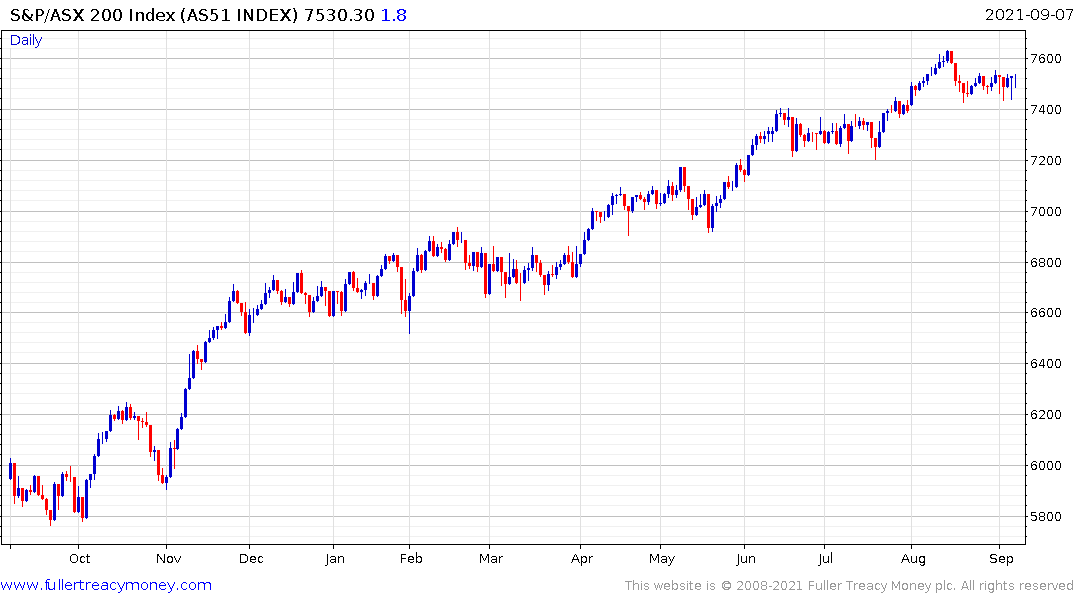 The S&P/ASX 200 remains in a consistent medium-term uptrend with a series of short-term ranges one above another. That sequence would need to be broken to question the persistence of the move.
Back to top