Rand at Record Low on Fears Russia Row Will Hit US Trade Ties
This article from Bloomberg may be of interest to subscribers. Here is a section:
Relations between South Africa and the US — its second-biggest trading partner after China — have soured over Pretoria's insistence that it is taking a non-aligned stance toward Russia's war in Ukraine. Even so, South Africa participated in naval exercises with Russia recently, while officials of the ruling African National Congress have expressed support for Russia's invasion of Ukraine.

State Department spokesman Vedant Patel wouldn't be drawn on whether the US would consider sanctions against South Africa should the arms claim prove true, but added during a regular State Department briefing Thursday that the US had "serious concerns" about a sanctioned Russian vessel docking in a South African port.

"The political stakes are high, with trade deals and market access all now in question," economists at Rand Merchant Bank wrote in a client note. "This will add an additional layer of risk until the debate around this has cleared, and the rand should reflect that risk premium."
Eskom's challenge in keeping the lights on pales into insignificance relative to the threat of forcing countries to pick sides in the new geopolitical landscape. Selling arms to Russia is not exactly remaining unaligned. Of course South Africa could argue they are equally willing to sell arms to Ukraine. Nevertheless, from NATO's perspective, depriving Russia of resources is essential to the path to ending the conflict so South Africa's nonconformity is likely to be viewed very negatively.
China is South Africa's largest trading partner by a wider margin. For now, China simply requires obeisance to their global narrative. Most countries, particularly in the emerging markets, are willing to play along to get along.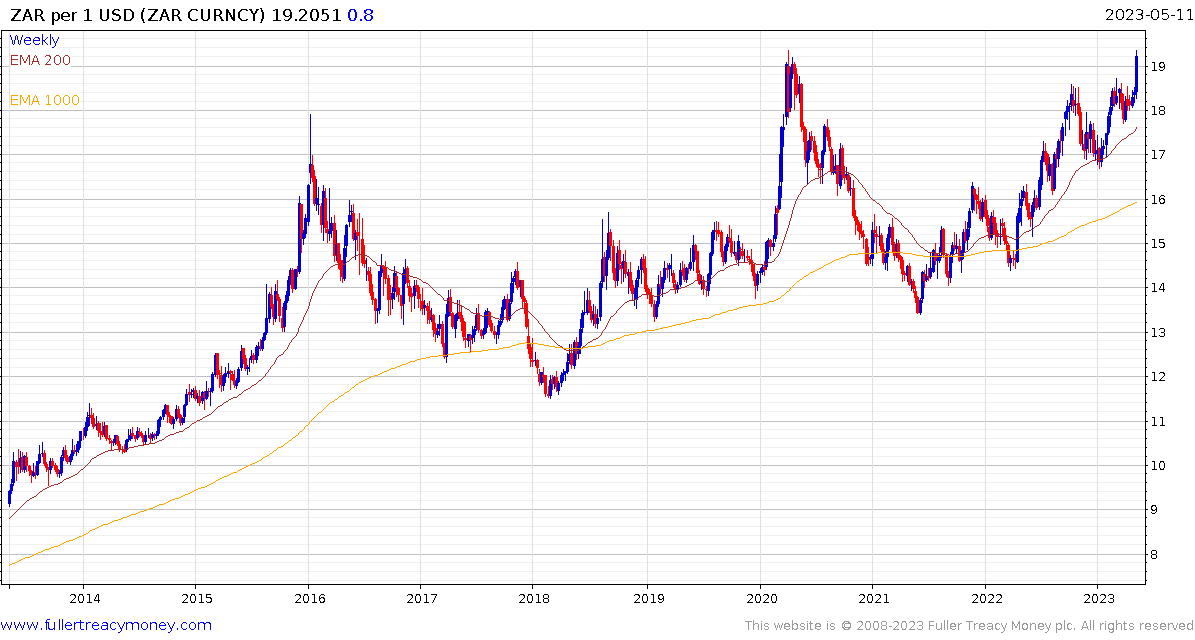 The Rand is short-term oversold but the medium-term trend is lower.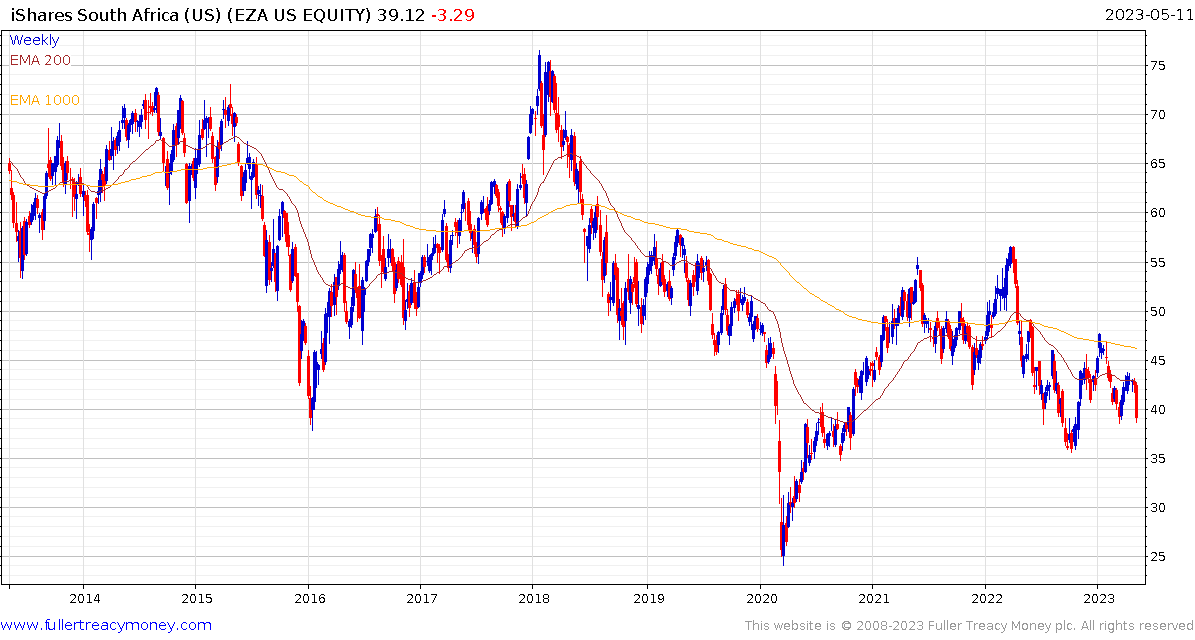 The US Dollar denominated iShares South Africa ETF is on the cusp of breaking lower.
India is strategically important to NATO and is one of the biggest buyers of Russia oil. It has now jumped to be the biggest supplier of diesel to Europe as that oil is refined. No one is making a big deal of that at present because India is viewed as a pivotal bulwark against Chinese expansionism in Asia. It is also one of the primary beneficiaries of manufacturers seeking a China+ destination.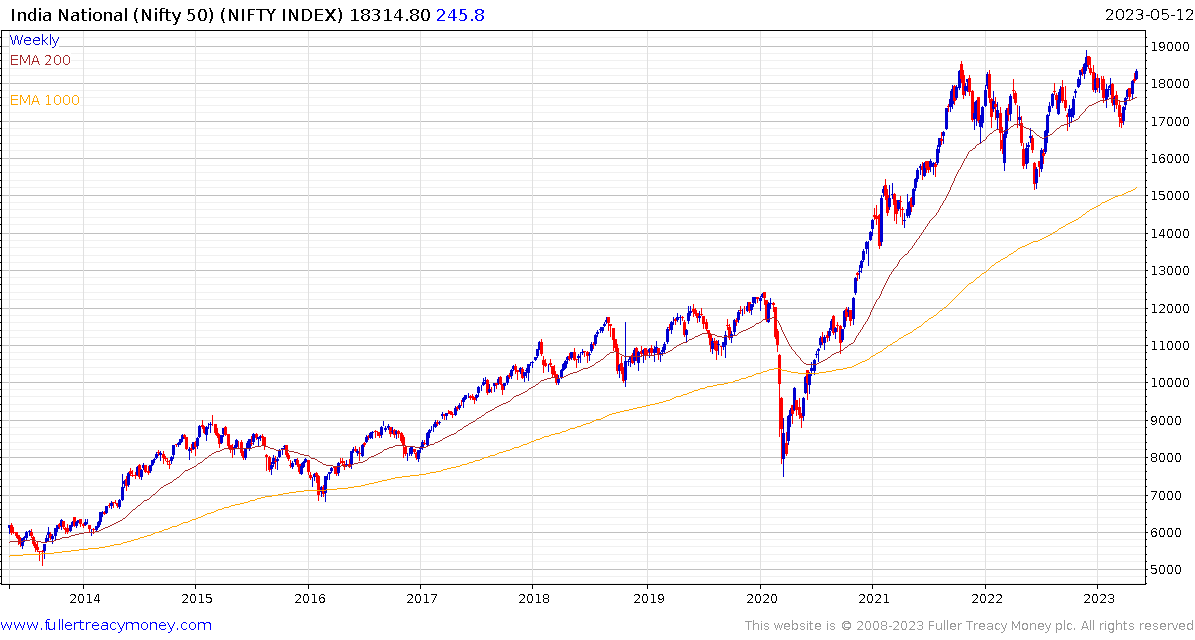 The Nifty Index continues to firm within a yearlong range.
Back to top