Prudent to file 'loss of state-owned assets' allegations despite public discontent against Lenovo continues
This article from the Global Times by Hu Xijin may be of interest. Here is a section:
However, Lenovo actually derailed from the route of trade, industry and technology. Instead of making real efforts to scientific and technological innovation after original accumulation, it gradually withdrew from the front line of national scientific and technological progress, and made fewer contributions to China's core competitiveness. Many people felt that this failed to live up to their expectations on Lenovo as a well-established enterprise.

In particular, it has been eclipsed by tech companies such as Huawei that have suffered from US crackdown, and was not as innovative in patterns compared with emerging companies such as Xiaomi. But Liu and Yang, and their likes still enjoy a high salary of hundreds of millions of yuan in the partially state-owned enterprise. As a result, both the public image of the whole company and their own personal images have become fragile. In fact, doubts emerged a long time ago.
Calling out a publicly owned company for its failure to live up to its responsibility to the state's expectations is a warning shot from the perspective of investors in the share.
The Chinese perspective is Lenovo was a national champion, born out of state sponsored research efforts, that by coincidence happened to purchase IBM's computer manufacturing division to become the world's largest producer. The high pay of its senior management against a background of subpar performance is hardly unusual so why is it newsworthy today?
There is clear scope for Lenovo to represent the next iteration of the drive towards common prosperity by targeting the pay of executives. This further highlights the risk/reward mismatch for entrepreneurs in China's largest companies.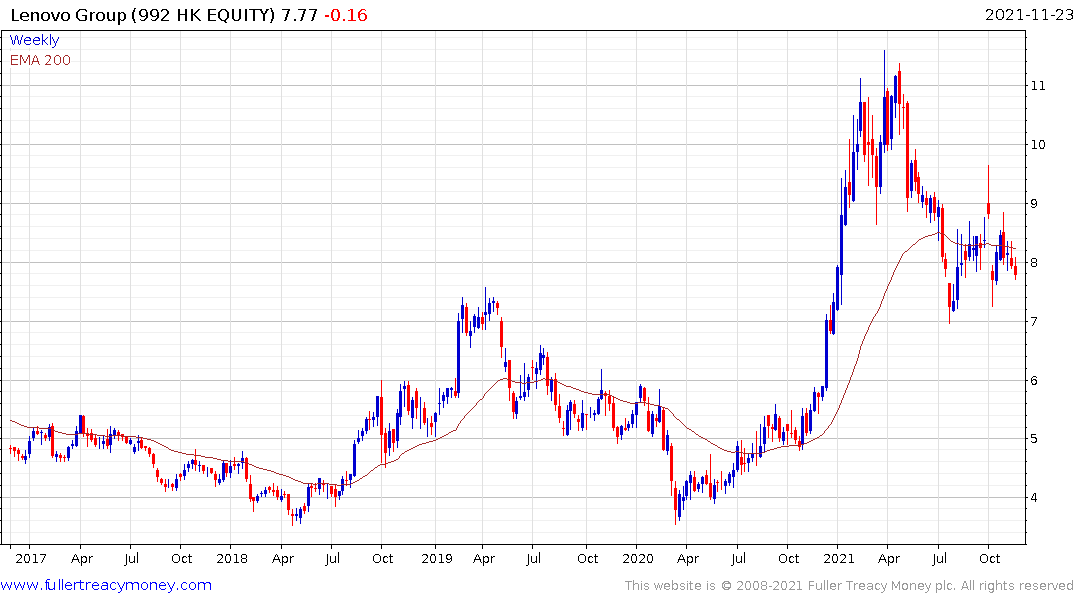 The share is pulling back from the region of the trend mean.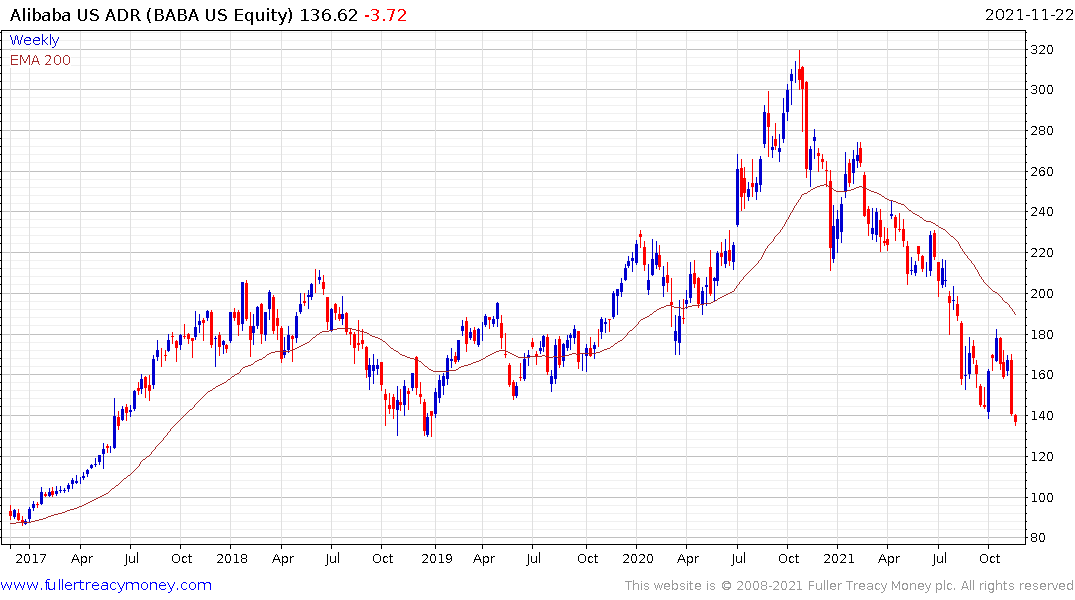 Alibaba continues to pause in the region of the October lows.
Back to top