The stock market has rallied impressively over the last couple of months on enthusiasm about reopening and the growing conviction that the Federal Reserve is serious about not raising interest rates any time soon.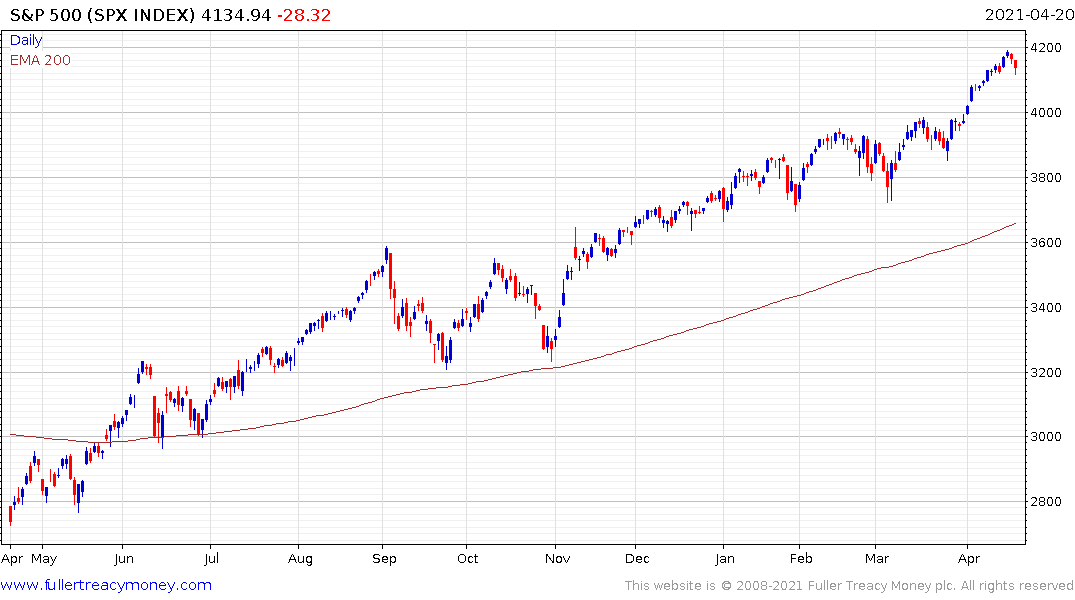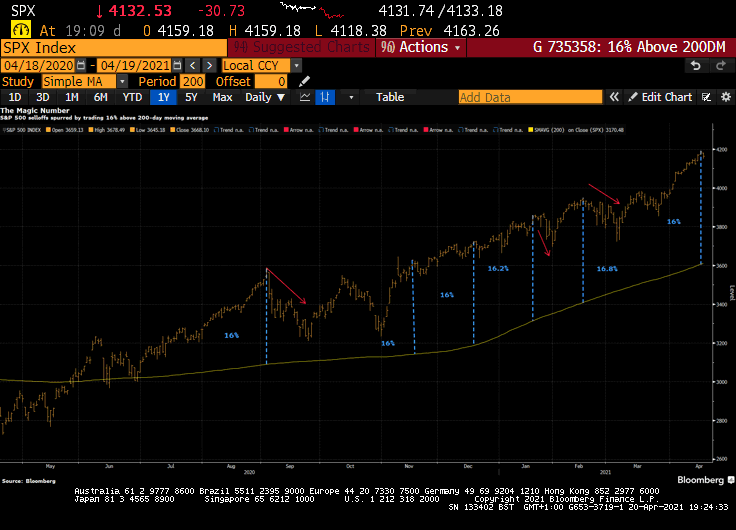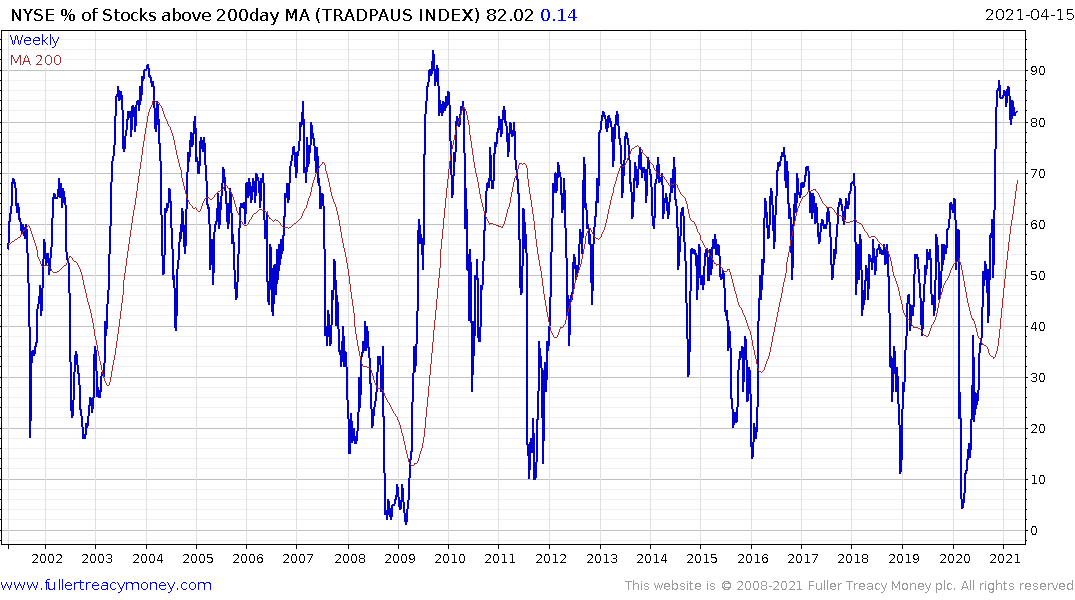 The challenge is a large number of stocks now have short-term overbought conditions. The number of stocks trading above their respective 200-day MAs is close to record levels and the S&P500 is at a point where setbacks have occurred regularly over the last 12 months. On top of that the volatility in cryptocurrency markets is taking a toll on appetite for risk.
The rising number of coronavirus cases against a background of a global vaccination drive that is still in its early stages suggests there is room for some disappointment at the pace of reopening. That suggests the risk of mean reversion is rising.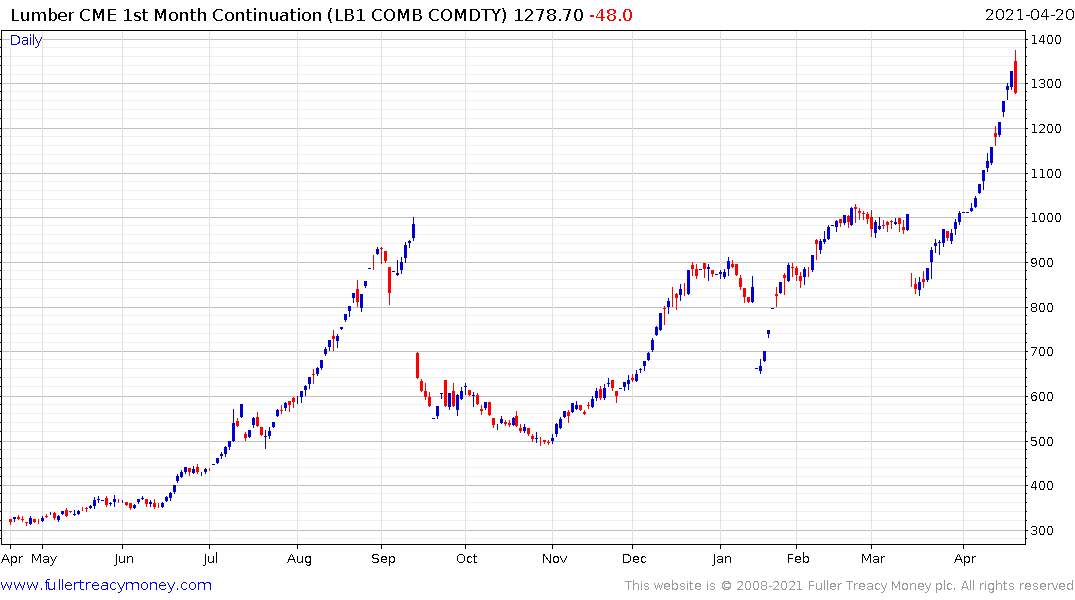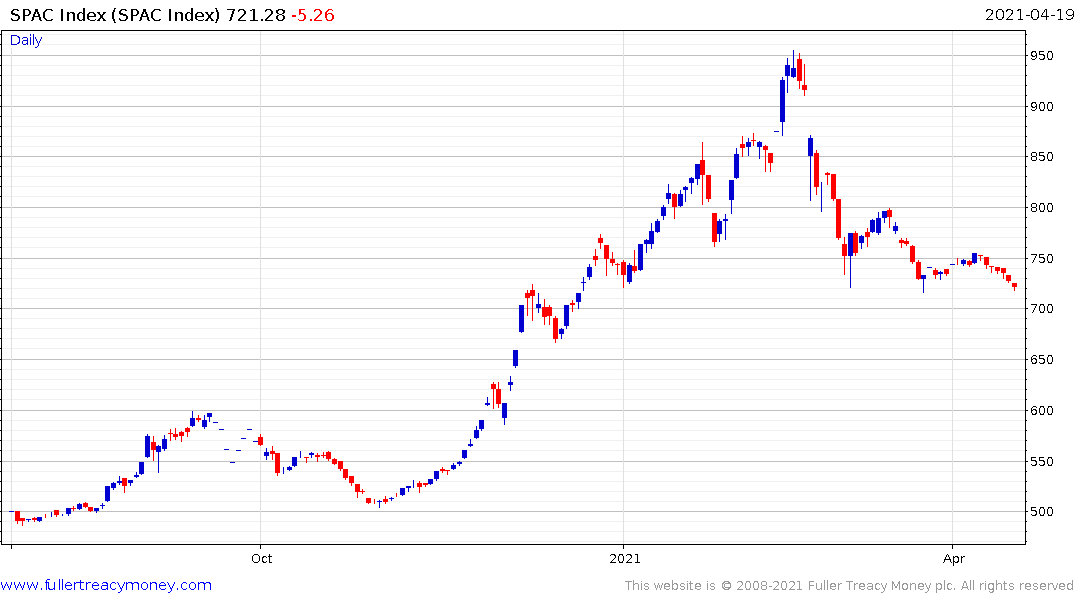 Lumber's downside key reversal today, the continued pullback in SPACs and the rebound in bonds point to de-risking behaviour.
So far this year pullbacks have been limited to between 5% and 10%. Anything approaching the upper side of that range is likely to elicit a monetary response which suggests the medium-term uptrend is likely to remain intact.
Back to top