Pressure Mounts on Theresa May to Abandon Brexit Proposal
This article by Andrew Atkinson for Bloomberg may be of interest to subscribers. Here is a section:
Getting any divorce deal through a bitterly divided Parliament was always going to be May's biggest challenge. But as the various factions who oppose May's approach step up their warnings, it's looking even trickier than her whips may have calculated.

Pro-Brexit Conservative lawmakers joined forces on Sunday with the Northern Irish party that props up May's minority government. They threatened to reject the deal she's working on, even if she persuades the Cabinet to approve it in the coming
days.

"If the government makes the historic mistake of prioritizing placating the EU over establishing an independent and whole U.K., then regrettably we must vote against the deal," Steve Baker, a former Conservative minister, and Sammy Wilson, Brexit spokesman for the Democratic Unionist Party, wrote in the Sunday Telegraph.
Did the chances of a Brexit people thought they were voting for end when Theresa May went into government with the DUP?

The easy answer to the customs union is to cut Northern Ireland loose. However politically untenable that solution was before May lost her majority, it is virtually impossible when a loyalist Northern Irish party holds the balance of power in her administration.
The negotiated settlement, demanded by business, is resulting in EU membership in all but name. That is going to be a very difficult prospect to get past parliament but equally a no deal scenario is going to be equally difficult.

The problem of for any second referendum is what will the question be? The three possible options of stay in with no change, accept the deal or full on exit with no deal would need to be whittled down to two options and that the middle ground has already been demonstrated to be unworkable.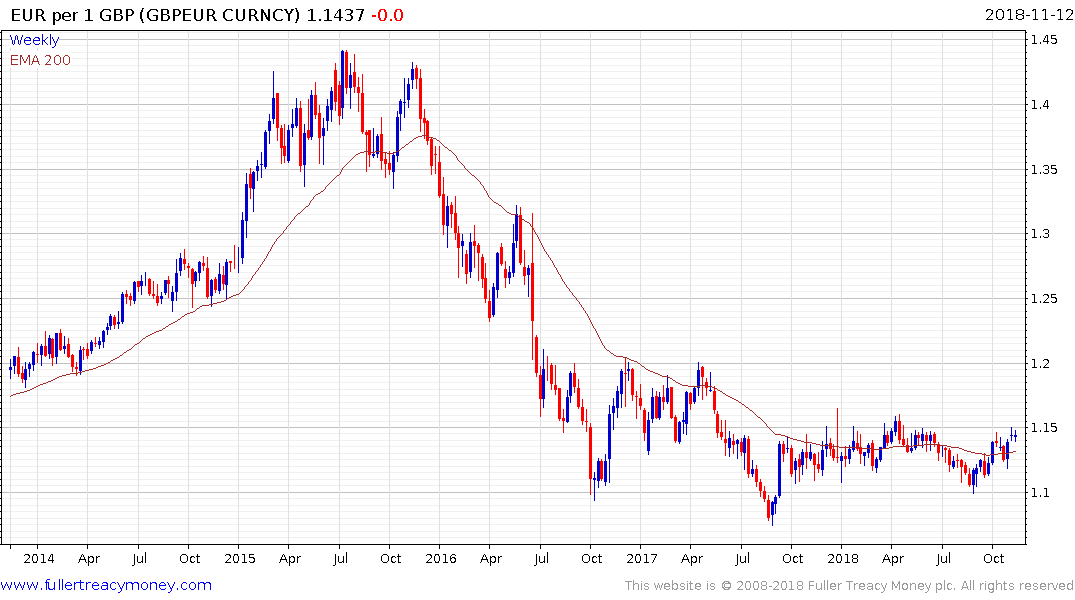 This is a recipe for plenty of additional volatility in the GBP/EUR exchange rate. The fact that is has been ranging for a year already suggests the break, when it comes, is going to be both powerful and surprising.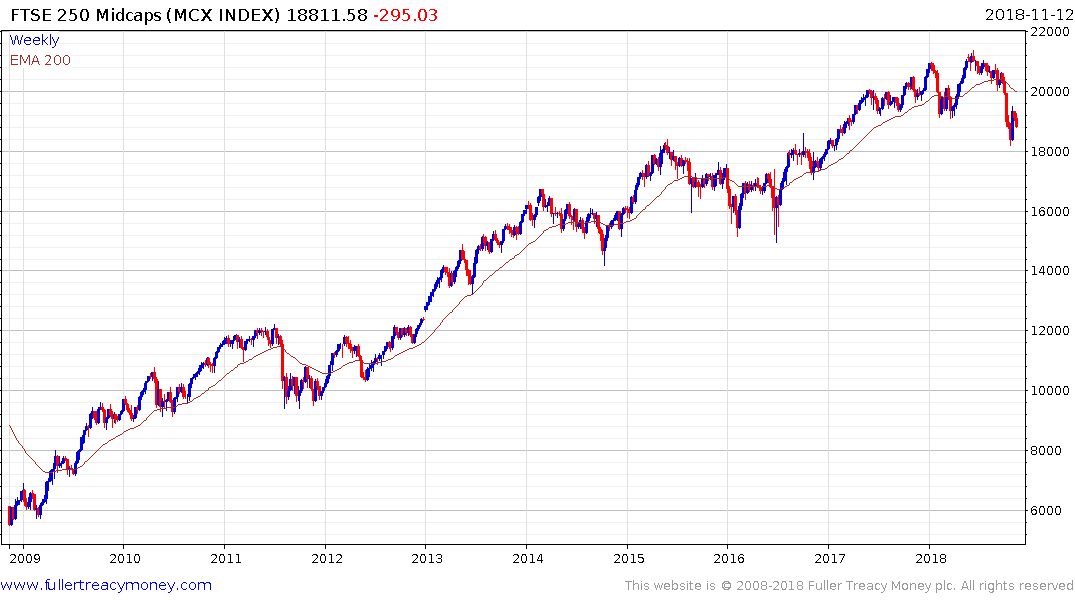 The FTSE-250's uptrend since the lows in 2009 has been punctuated by a succession of volatile ranges which have persisted for anything from 12 to 24 months at a time. The current range is approaching the 18-month marker and recently found support in the region of the upper side of the most recent lengthy congestion area. That low near 18000 will need to hold if the broad consistency of the advance is to remain intact.
Back to top