We've seen some important moves in gold and the precious metals over the last couple of months with the yellow metal emphatically breaking out of a six-year range base formation. The total of debt with negative yields is an important support for prices but the broader conclusion that competitive currency devaluation is now a reality is a more important bullish medium-term catalyst.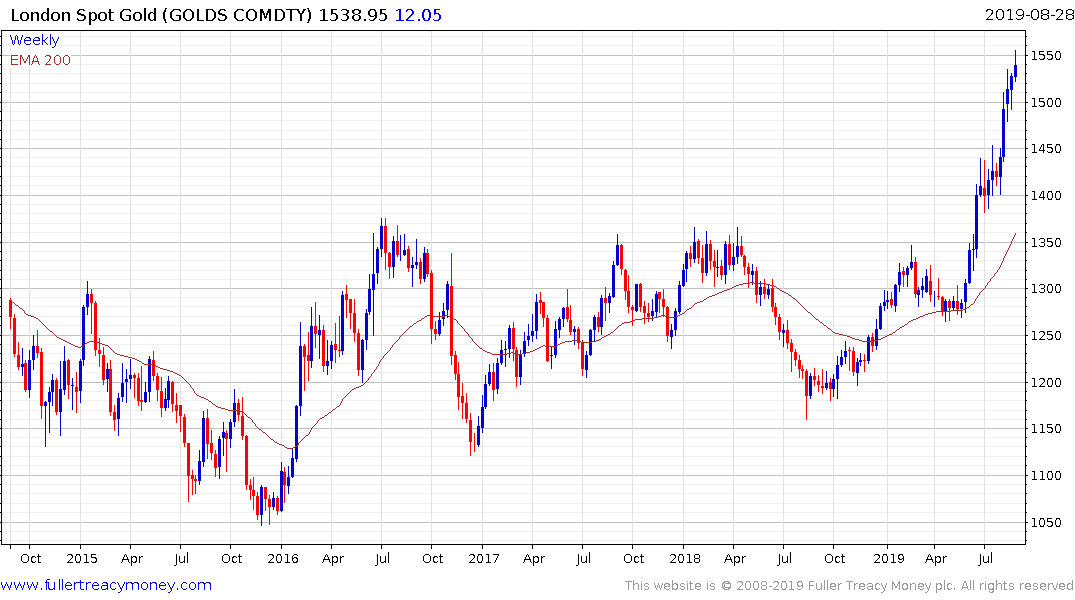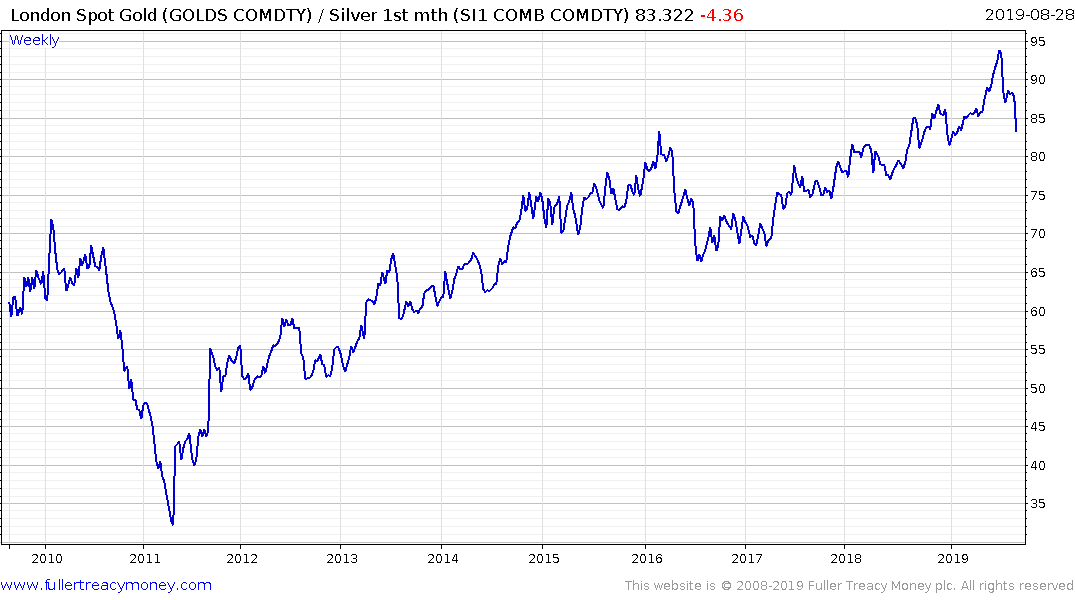 Silver is now playing catch up and rallied this week to break gold's relative uptrend against it.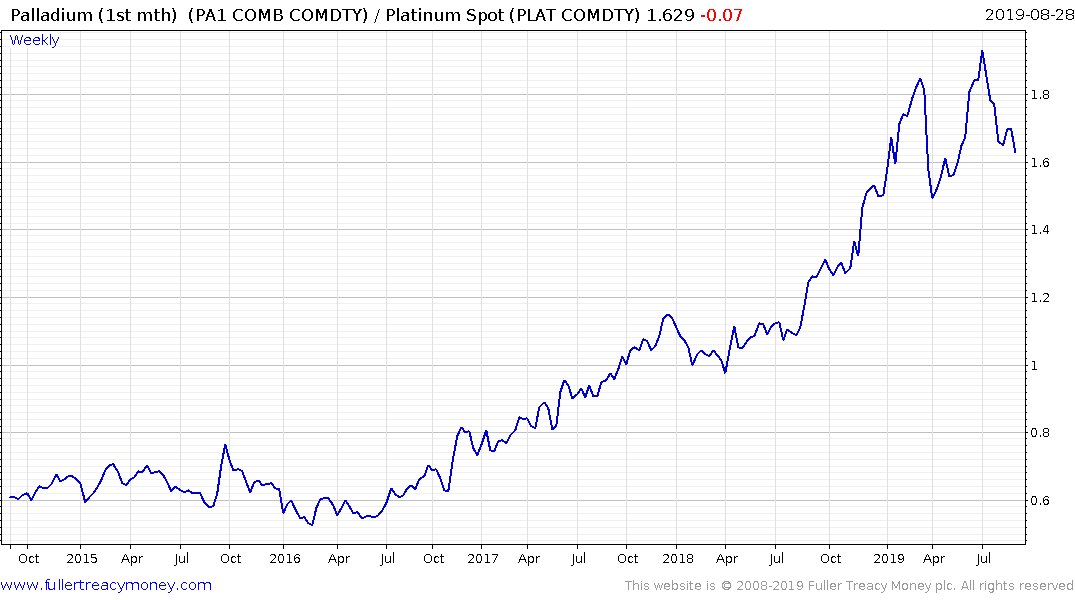 Platinum, belatedly, popped on the upside today. Palladium's relative uptrend against platinum which has been a persistent move since 2016 is losing consistency and dropped to a new reaction low today. .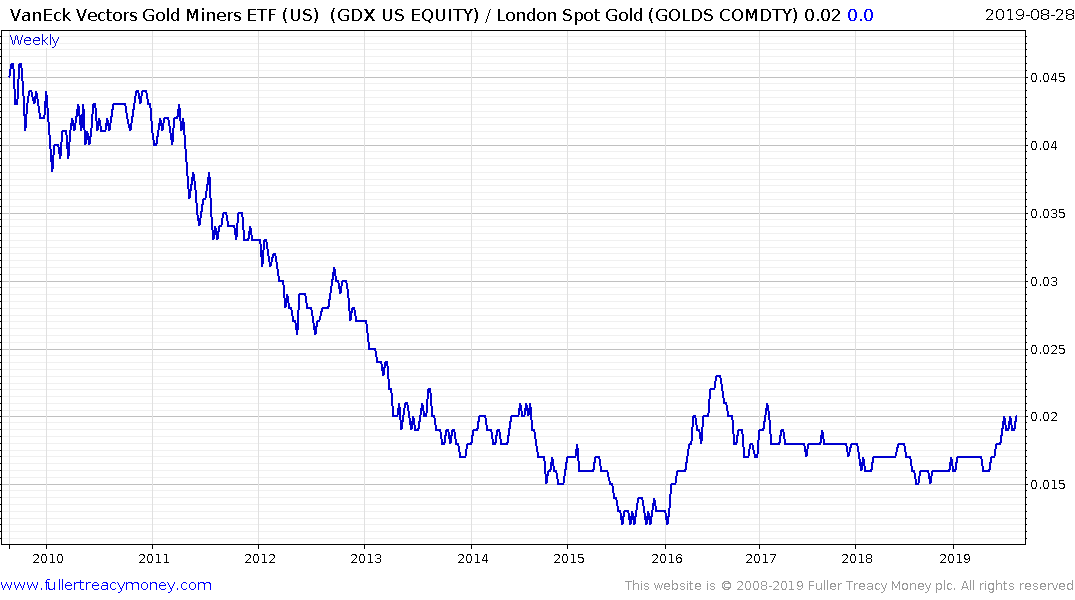 Gold miners continue to extend their outperformance relative to the gold price. This is the stage in the cycle, before big spending measures are announced, that gold miners tend to do best and not least because they are coming off quite depressed levels.
Back to top