Powell Fed Shift Allows for Higher Employment and Inflation
This article from Bloomberg may be of interest to subscribers. Here is a section:
The new strategy is being undertaken to tackle years of too-low inflation. It hands the central bank flexibility to let the job market run hotter and price pressures float higher before taking action as it may previously have done.

"They really, really, really are not going to be raising interest rates any time soon," said James Knightley, chief international economist at ING Financial Markets. "The Fed is saying rates will be lower for longer, but don't worry inflation is not going to be picking up."

While it doesn't target a specific rate of unemployment broadly or for certain demographic groups, the approach may help address other weaknesses in the economy.

During the longest U.S. economic expansion on record until the pandemic hit earlier this year, many groups benefited -- including minorities and women. With millions out of work and unrest flaring up across the U.S. over racial inequality, questions about how the Fed's policy helps diverse communities have been raised.
The Fed is happy to run the economy hot. That begs the question what happens next? Will they attempt to support the Treasury market in what is already de facto yield curve control? As the economy responds to the trillions in new liquidity, how will the Fed react to the rise in the velocity of money? If they are willing to run the economy hot a somewhat steeper yield curve is desirable but stoking inflation can have many unintended consequences.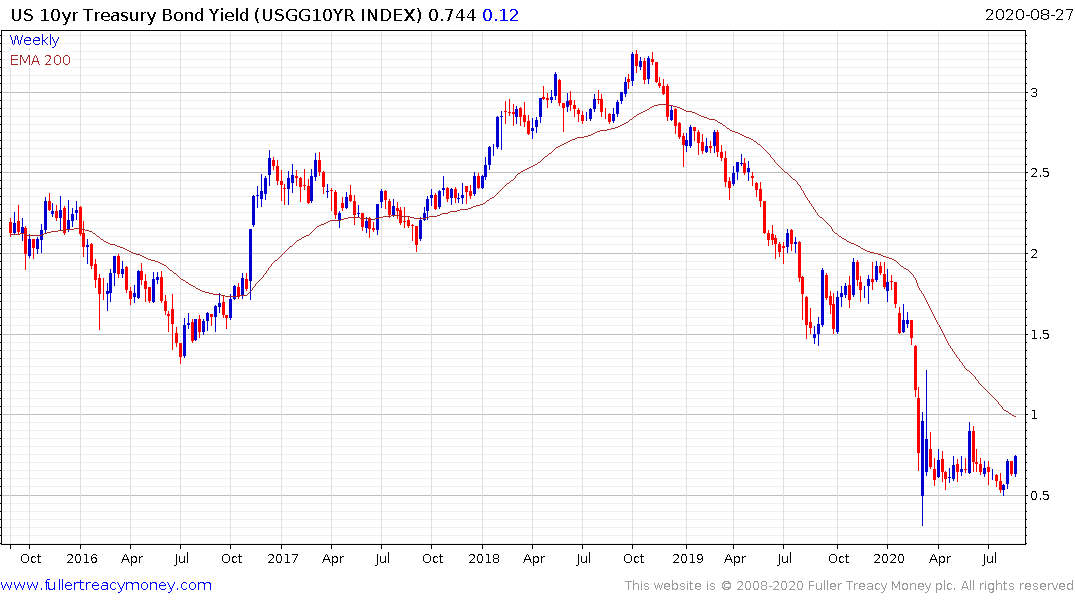 Treasury yields have base formation characteristics so there is clear scope for a surprise push back to test the 1% level. That's is likely to cause some headaches at the Fed and it may result in some additional buying.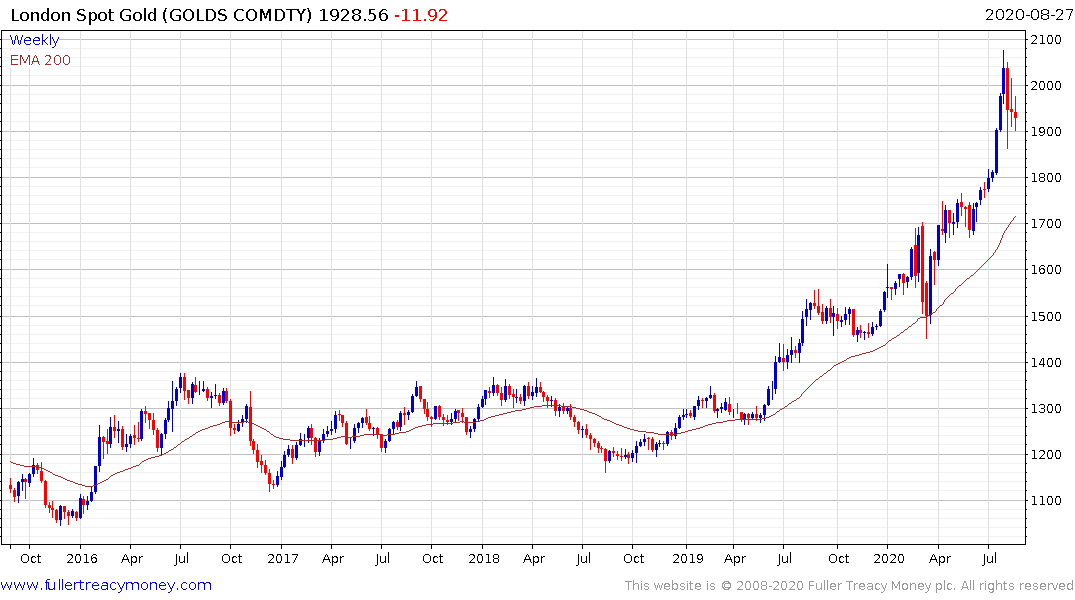 Gold was weaker today but the result of running the economy hot should be to encourage consumers to frontload purchases. Devaluing the currency is positive for gold over the medium term.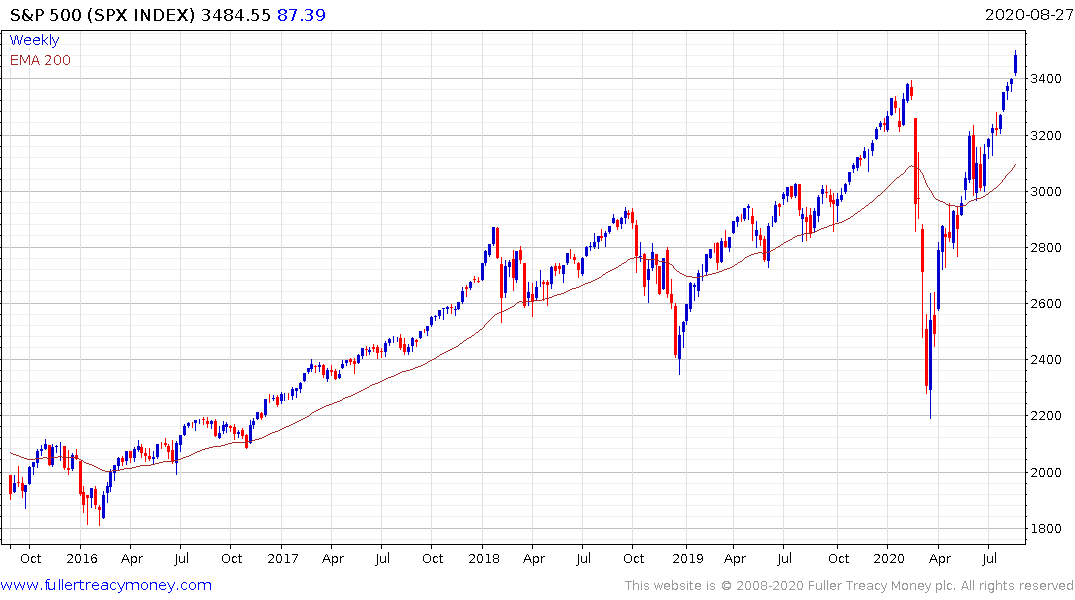 The S&P500 continues to extend its breakout. The early stages of an inflationary cycle are generally positive for companies because they regain pricing power and see margins expand.
Back to top