Pound Holds Four-Day Gain Amid Seasonal Flows: Inside U.K.
This article by Charlotte Ryan for Bloomberg may be of interest to subscribers. Here is a section:
"The pound is performing well and holding its own" amid factors including seasonal flows and a broadly weak dollar, Mizuho's head of hedge-fund sales Neil Jones said in emailed comments. "Meanwhile, the latest news flow suggests a possible swing toward a softer Brexit"

Some U.K. government officials think quitting the customs union in order to strike free trade deals with countries outside Europe may not be the best strategy, according to a new analysis
There is an increasing chance that the "deal" which the May administration will deliver to Parliament is going to give the EU the vast majority of what it wants. That means continued oversight by the European Country of Justice, participation in the Customs Union and continued contributions to the EU coffers with little leeway to negotiate trade agreements with the rest of the world, all while giving up the ability to influence EU policy. The UK will probably get greater control over its borders and perhaps agriculture and fisheries policy as well as continued access for its financial services sector, which is essential for the City.
There is also a good chance parliament will accept that deal since the vast majority of lawmakers voted Remain. However, there is no doubt that a good many people who voted for Brexit will feel betrayed, with good reason, and that represents a significant casus bello for a fresh referendum to thrash out, for good, whether people want a clean break or to remain within the EU.
At a speech to the EU commission on the 9th, the Irish EU Commissioner, Phil Hogan, had this to say. "You might say it doesn't want to change its EU outfit, just its shoes." If that is what the EU thinks the UK's position is then it is a long way from what most people thought they were voting for.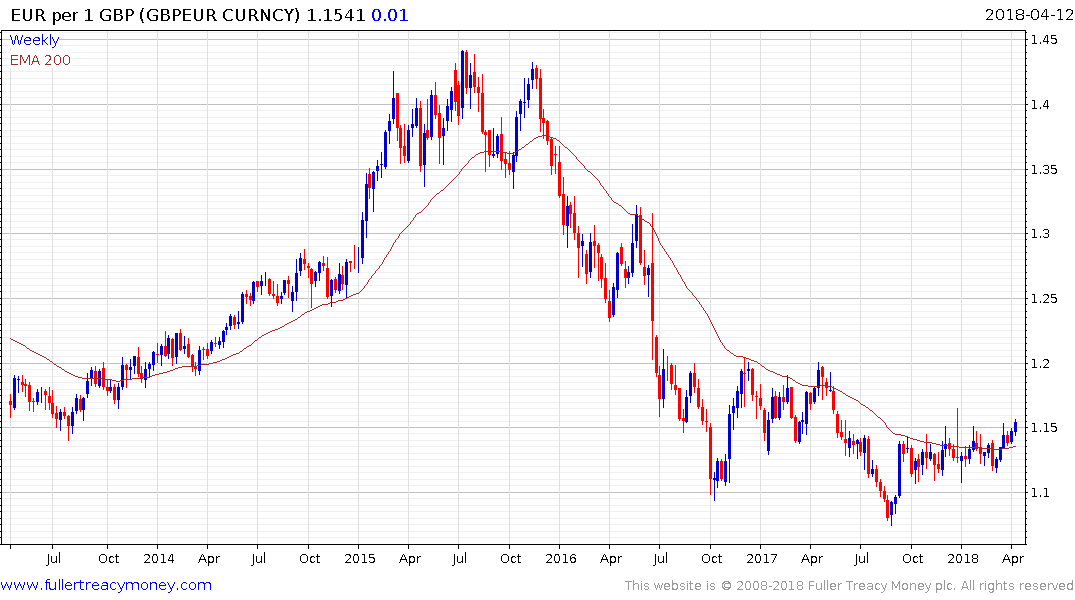 In the meantime, the Pound tends to rally every time there is market optimism the UK will stay closer to the EU after Brexit. It is now extending its breakout against the Euro. A sustained move below €1.15 would be required to question that view.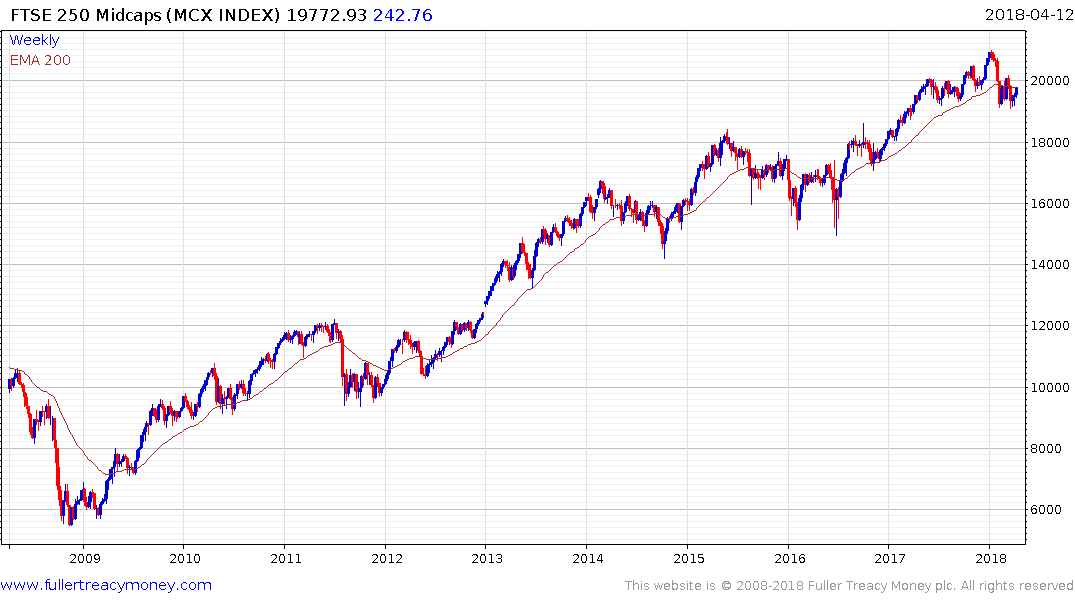 The FTSE-250 Index of Midcaps, which one could argue is a better reflection of the UK economy than the FTSE-100, remains in a generally consistent medium-term uptrend. It is currently firming from the lower side of its almost yearlong trading range.
Back to top