Pound Gets Boost From Thaw in Parliament Tensions
This note by Charlotte Ryan for Bloomberg may be of interest to subscribers. Here it is in full:
The pound rose to its highest level in over a week, with the currency getting a boost as Boris Johnson appeared to win the backing of Conservatives on both sides of the Brexit debate, according to strategists.

Sterling gains as much as 0.7% to $1.2388, after earlier dropping as much as 0.3%

"Sterling is as happy as Parliament seems calm today," said CIBC head of G-10 currency strategy Jeremy Stretch. "On the basis of the talk in Parliament if the EU were to agree to the latest proposals that of course is more than a big if, then it would appear that Parliament would vote in favor"

Speaking with market participants, it seems "they sense the red lines are shifting," said Neil Jones, head of currency sales for financial institutions at Mizuho Bank. "It's a more upbeat tone from Boris Johnson and the EU added to some reference the ERG may agree whatever Johnson comes back with," he added, referring to the group of Conservative euroskeptics
The UK's parliament has voted repeatedly that they will not allow the government to push through a no deal Brexit. The only deal on the table is the one negotiated by Theresa May. Regardless of the fact that it represents membership of the EU in all but name, it still represents the most likely solution that has a chance of passing a vote in Parliament. If Boris Johnson can secure a deal of the Irish border it is likely to pass a vote in Parliament.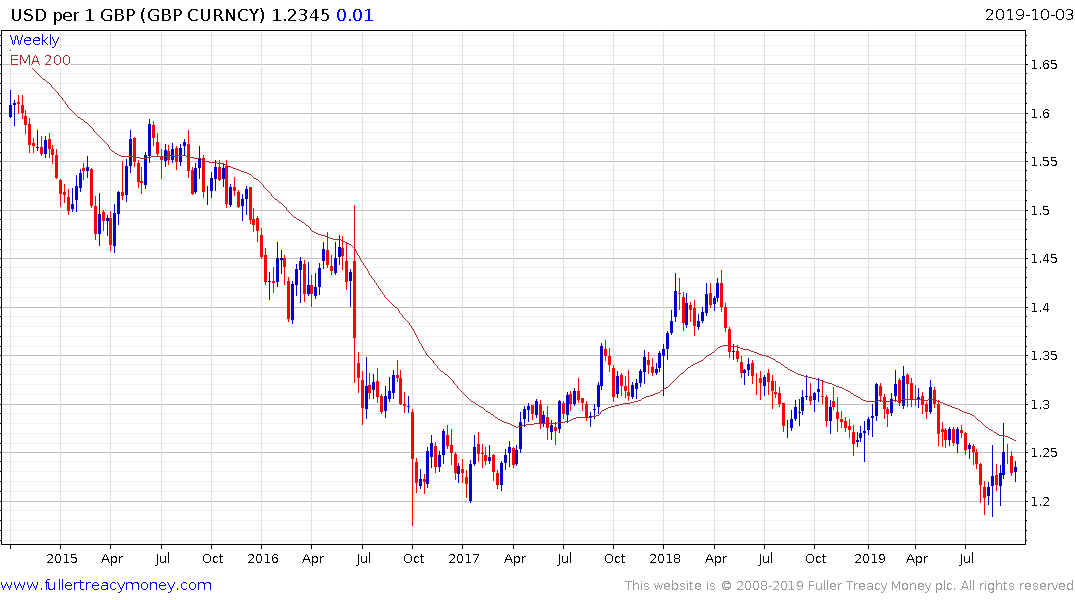 Everytime it is looking likely the UK will remain closer to the EU, the Pound rallies.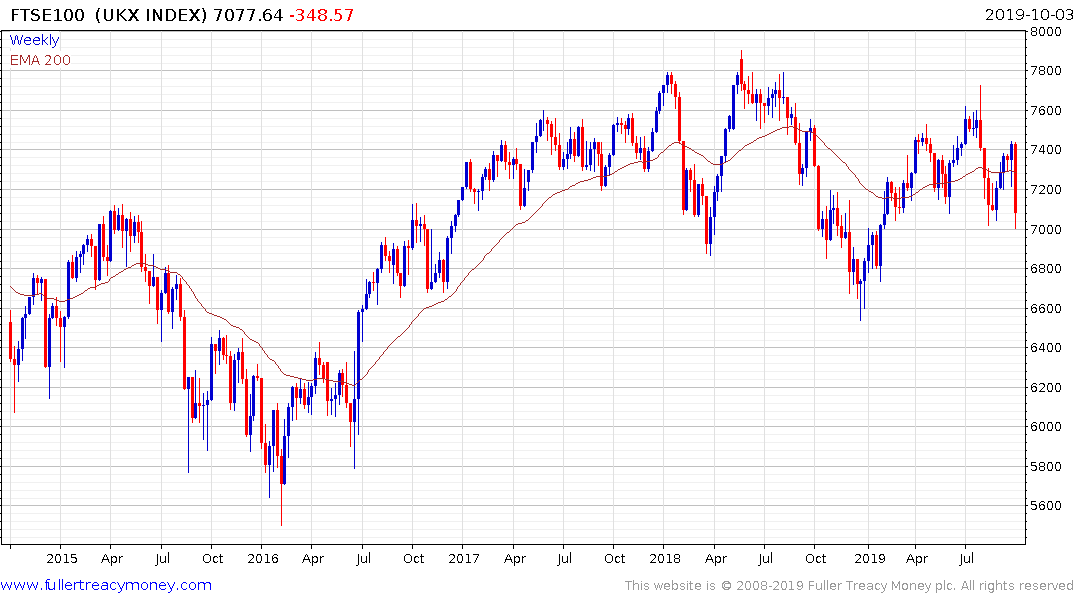 The question for stock market investors is whether the potential for further strength in the Pound or the prospect of the removal of the risk premium on UK shares will be the more powerful force. The FTSE-100 bounced from its intraday low today, following a test of the lower side of the six-month range.
Back to top