Potential Implications of Fed Tapering
The impact and overall effectiveness of various quantitative easing programs will be discussed for years to come, not least because they represent such a departure from what would have previously been considered normal central bank practice.
While it is debatable whether extraordinary monetary policy is a suitable tool to promote employment, there is little doubt that corporations have made use of low interest rates and abundant liquidity to refinance debt, buy back shares and increase dividends.

The pace of corporate bond issuance in the USA is close to last year¡¯s all-time high as companies took advantage of tight spreads and low absolute borrowing costs to increase their debt loads. Since buybacks and dividend represent a significant demand component for the medium-term bull market on Wall Street, anything that might alter the ability of corporations to raise capital or the price they pay for it could have a knock-on effect for buyback programs.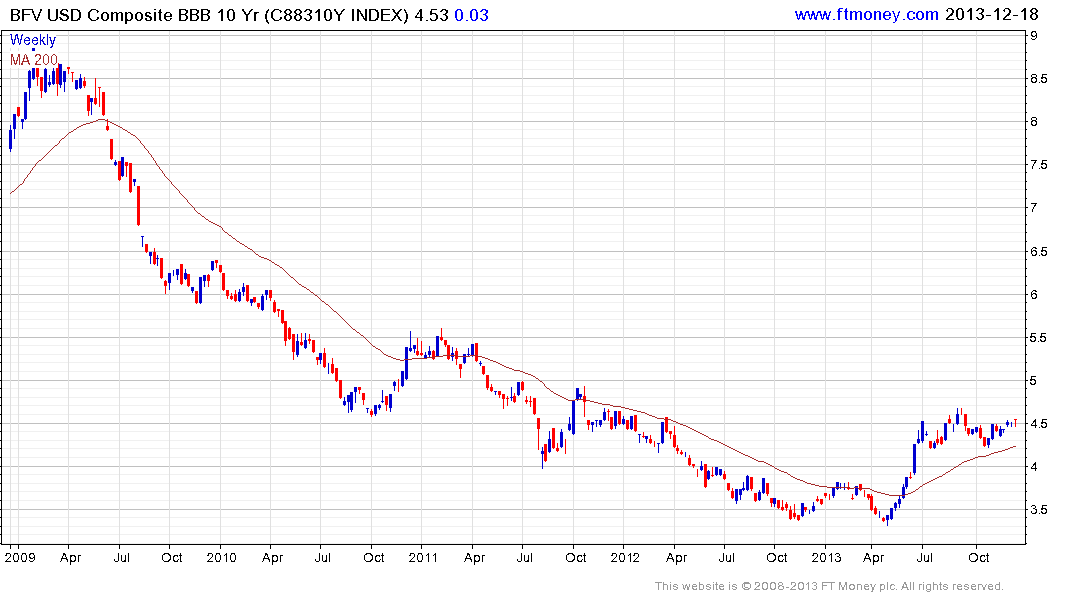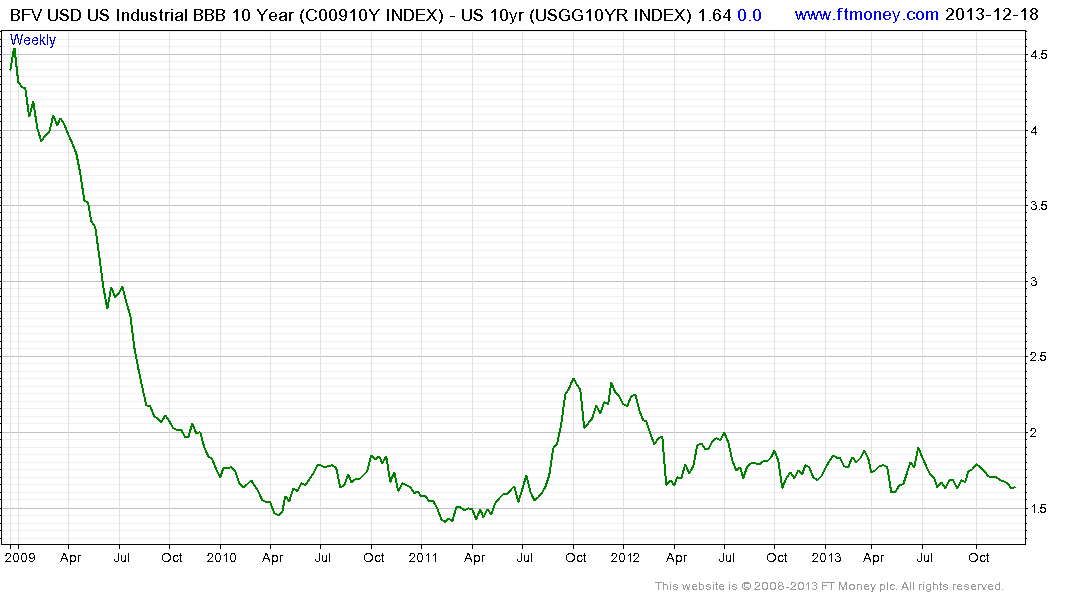 BBB US Dollar corporate bond spreads remain at historically tight levels with a range evident above 150 basis points over the last two years. A sustained move above the 200 basis point level would be required to begin to question confidence in corporate debt. However, the absolute yield chart is in the process of forming a first step above its base suggesting that it is only a matter of time before corporations will need to pay more to issue new debt.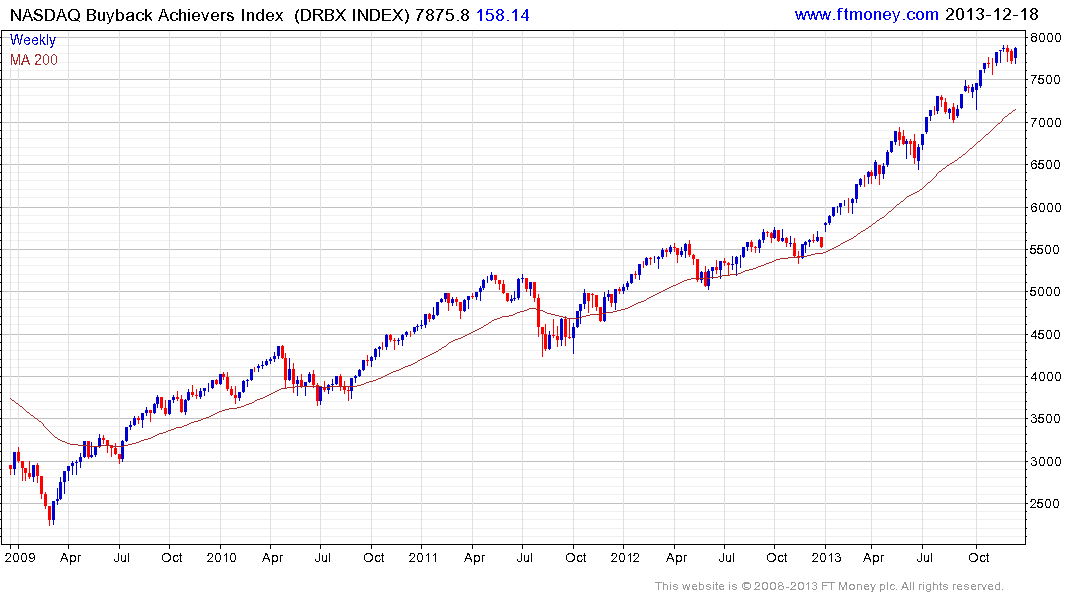 The Nasdaq Buyback Achievers Index is also worthy of consideration. Its constituents have bought back at least 5% of their free float over the last 12 months on a trailing basis and therefore represent companies that have been most active in optimising their balance sheets. The Index remains in an impressively consistent uptrend. While it is becoming increasingly overextended relative to a trend mean such as the 200-day MA, a sustained move below it would be required to question the broad consistency of the medium-term advance.
Back to top