Muhammadu Buhari Wins Nigerian Presidency in Power Shift
This article by Pauline Bax, Emele Onu and Yinka Ibukun for Bloomberg may be of interest to subscribers. Here is a section:
Buhari, a 72-year-old former military ruler who heads the All Progressives Congress, won 52.4 percent of votes cast in all 36 states and the Federal Capital Territory in Africa's biggest oil producer, according to tallies by the electoral authorities.

Jonathan received 43.7 percent in the March 28-29 election. He called Buhari to congratulate him, an opposition spokesman, Lai Mohammed, told reporters in the capital, Abuja.

"It's a massive, massive democratic revolution for Nigeria," Clement Nwankwo, executive director of the Policy and Legal Advocacy Center, which monitored the election, said by phone from Abuja. "It's a boost to accountability, to the power of the people to bring a government to account through the ballots."

Buhari, a northern Muslim, faces the tasks of ending a six- year-old war against the Islamist militant group Boko Haram that's killed more than 13,000 people and restoring investor confidence in an economy that's reeling from a 50 percent drop in the price of oil, its main export, since June.

"We are putting our feet on the first rung of the ladder of democracy," Folarin Gbadebo-Smith, managing director of the Center for Public Policy Alternatives in Lagos, the commercial capital, said by phone. "We have been able to change a government that did not meet our expectations."
The first true test of a nascent democracy is in the willingness of an incumbent to accept the will of the people, give up power and engage in an active opposition within parliament. The initial signs are positive that Nigeria can achieve this feat and as such it represents a significant step forward for the both the country and region's standards of governance. Even more important is that Buhari has a record of integrity and a desire for reform which puts in good standing with other democratically elected reform minded leaders in countries like India and Indonesia.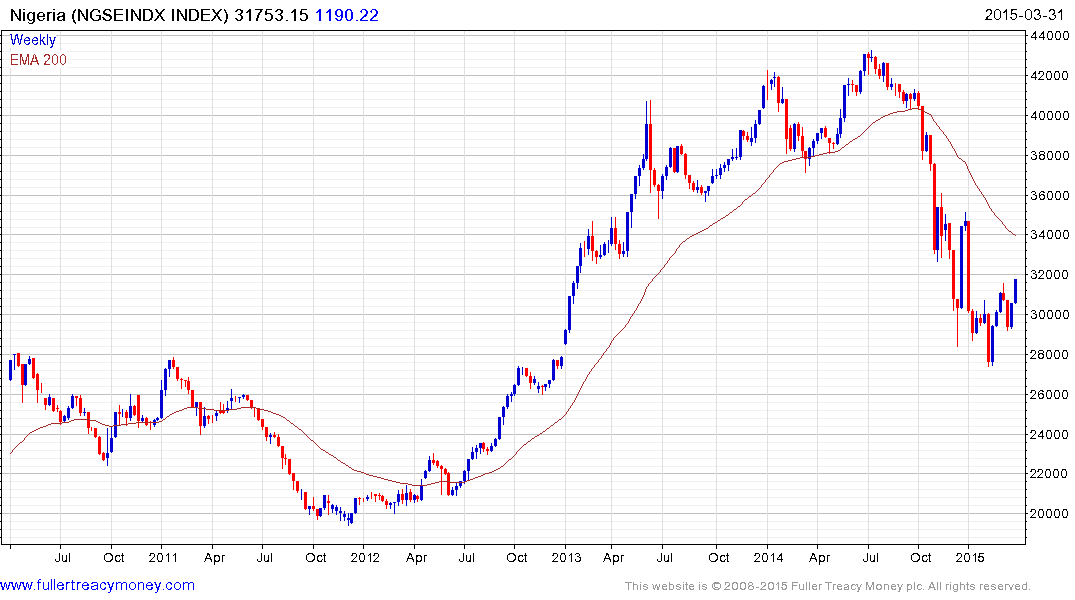 The Nigerian Index steadied from late February, in line with the oil price, and continues to rally back upwards the still declining trend mean. The benefit of the doubt can be given to additional potential for higher to lateral ranging provided it continues to hold the short-term progression of higher reaction lows.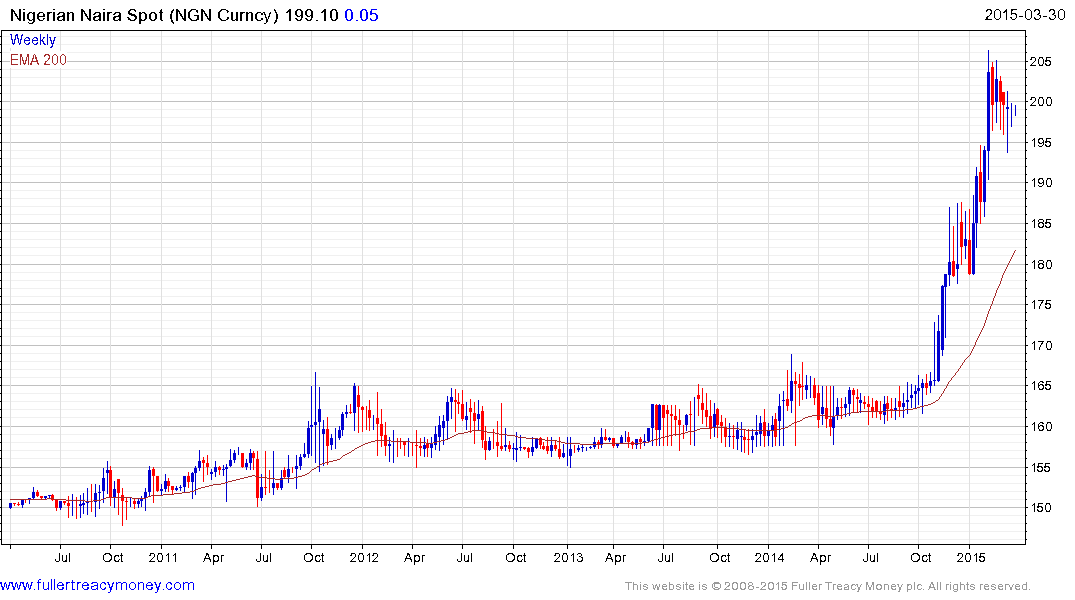 International investors will also be looking at the Naira which has at least stabilised in the region of NGN200 following a 25% devaluation over the last year.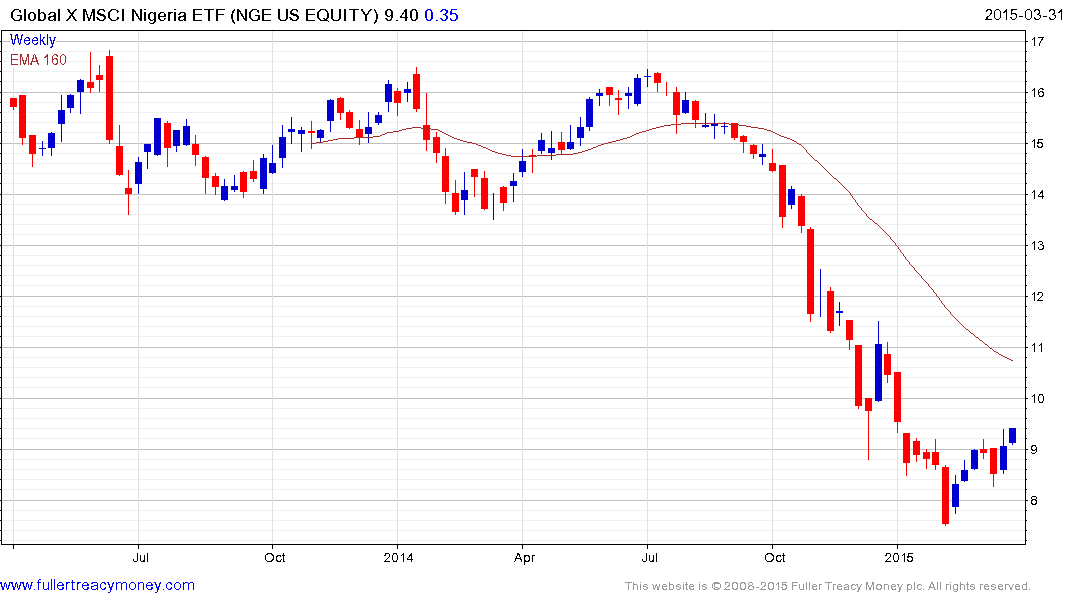 I added the Global X MSCI Nigeria ETF to the Chart Library today and it has a similar pattern to the above index.
Back to top