Jeff Gundlach Goes Contrarian And Predicts Interest Rates Fall In This Prescient Presentation
Thanks to a subscriber for this link to Jeff Gundlach's slides from his recent investor conference. Here is a section on China:
The good news? We won't see high-yield debt defaults for a few years because everyone has refinanced their debt.

"There are lots of reasons to think rates should rise in five years, but not much in five days or five months."
There have been a number of articles over the last week taking the view that the bull market in China has gone too far and that it is time to sell. Unsurprisingly, investors are wary of the Chinese market considering how much bad news they have been fed over the last five years. However the fact that so much high yield debt has already been refinanced is a major tailwind in the short to medium-term.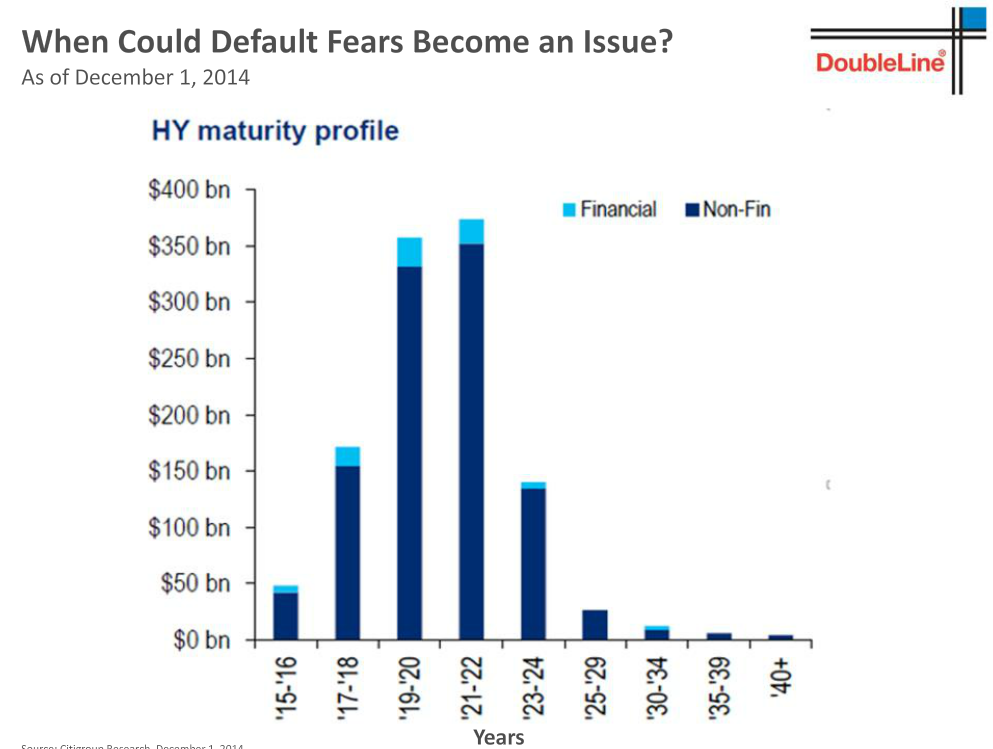 This removes much of the threat from an imminent default problem in the high yield sector, which has been used by bearish commentators to justify their positions. Yesterday's easing of the PBOC's rules on what can be accepted as collateral by the banking sector is an additional tailwind.


The Chinese market has experienced an explosive breakout and there is no evidence yet that it has ended. Just as we saw with Japan two years ago and India last year, the initial explosion is likely to give way to a slower advance but a significant deterioration would be required to question the medium-term bullish hypothesis.
Back to top