Los Angeles MTA Chapter meeting
It was a pleasure to meet a number of subscribers at last night's MTA chapter meeting near Los Angeles port. Fred Richards' talk focusing on what he describes as elephants was reminiscent of our focus on the companies we regard as Autonomies and the competitive advantage they have by being truly global in outlook and dominating their respective niches.
In a straw poll of the room, which had approximately 40 people, more than half believed that a correction is imminent while one was willing to aver that a new bull market is beginning.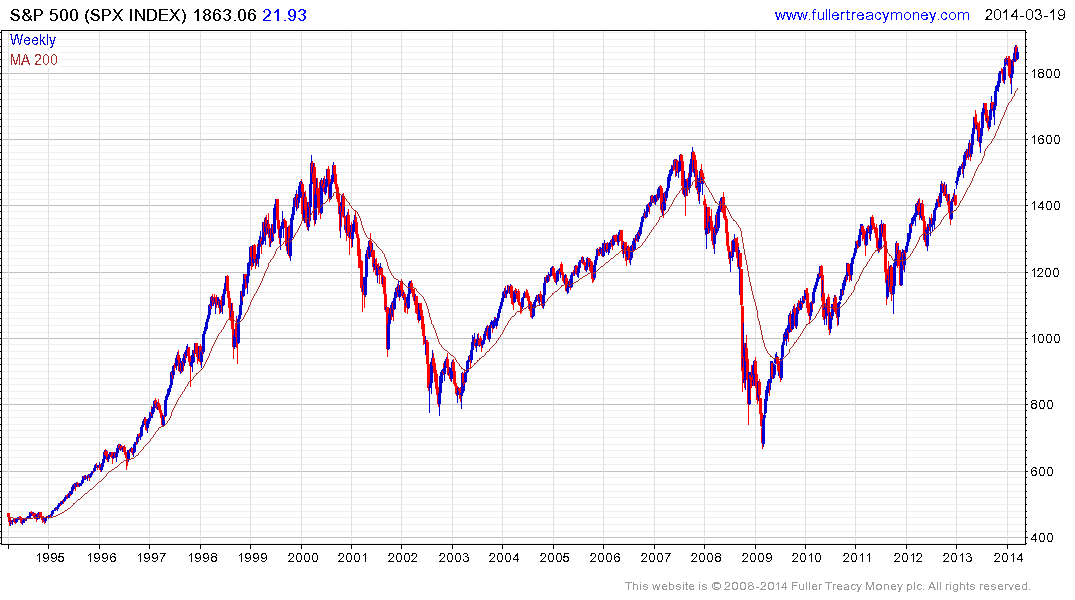 Bull markets climb a wall of worry and there are a number of arguments for believing we are in the latter stages of a cyclical bull at present. However, there is no great evidence yet to suggest it is over. A sustained move below the 200-day MA would be required to confirm a medium-term peak and even then a decline back down to the upper side of the long-term trading range is probably a worst case scenario.
Our contention remains that the most likely outcome once this powerful move has run its course is that a first step above the long-term base forms, which will represent the early stage of a secular bull market on Wall Street.
Back to top