Vietnam cuts key interest rates in bid to spur fastest growth
This article from Thahn Nien news may be of interest to subscribers. Here is a section:
In parts of 2011, the annual inflation rate topped 20 percent. In 2013, it was 6.6 percent, the lowest in a decade, and Hong said the pace should again be below 7 percent this year.

SBV Deputy Governor Nguyen Dong Tien said lowering the ceiling on deposit rates would help banks lend at lower rates.

The central bank has projected an annual credit growth of 12-14 percent, after loans rose 12.51 percent in 2013.

Lower interest rates could help Vietnam meet the government's this year's economic growth target of 5.8 percent. The pace in 2013 was 5.4 percent, and the previous year saw 5.25 percent, the slowest growth since 1999.

The fresh rate cuts are "a very rational move from the SBV as the current interest rates are too high while economic growth is in a lower patch compared to last decade," said Le Anh Tuan, chief economist at Ho Chi Minh City-based fund Dragon Capital.

However, Tuan said it would be tough for the rate cuts to lift corporate borrowing demand, as many companies have stopped operations, partly due to a lack of access to credit.

ANZ, in a report on Monday, said the rate reduction will provide "limited support to credit growth" but noted that Vietnam's high levels of non-performing loans (NPLs) continue to be a drag on the economy.

HSBC said on Monday that Vietnam was among several regional economies that should "not just focus on policies that tighten the screws and wheel in growth in the short term".

It said Vietnam needed to restructure its state-run firms and make a level playing field for all investors, while recapitalising the banking system, boosting regulation and supervision and tackling NPLs.
Vietnam endured a steep devaluation of the Dong between 2008 and 2011 as inflation was deemed to be out of control and foreign investors lost faith in the administration's ability to tackle its problems. The withdrawal of foreign capital forced fiscal reforms which stabilised the currency and allowed stock market to base. While Vietnam still has a number of challenges, the fact its credit cycle is moving to a different rhythm than the rest of Asia has resulted in it attracting investor interest, not least as its neighbour's currencies have come under pressure.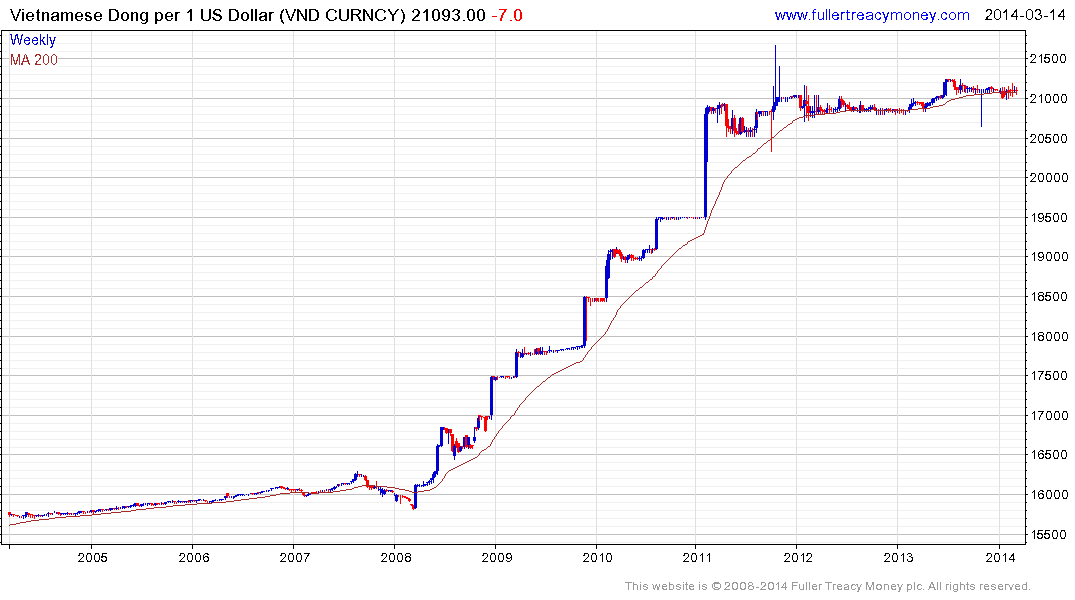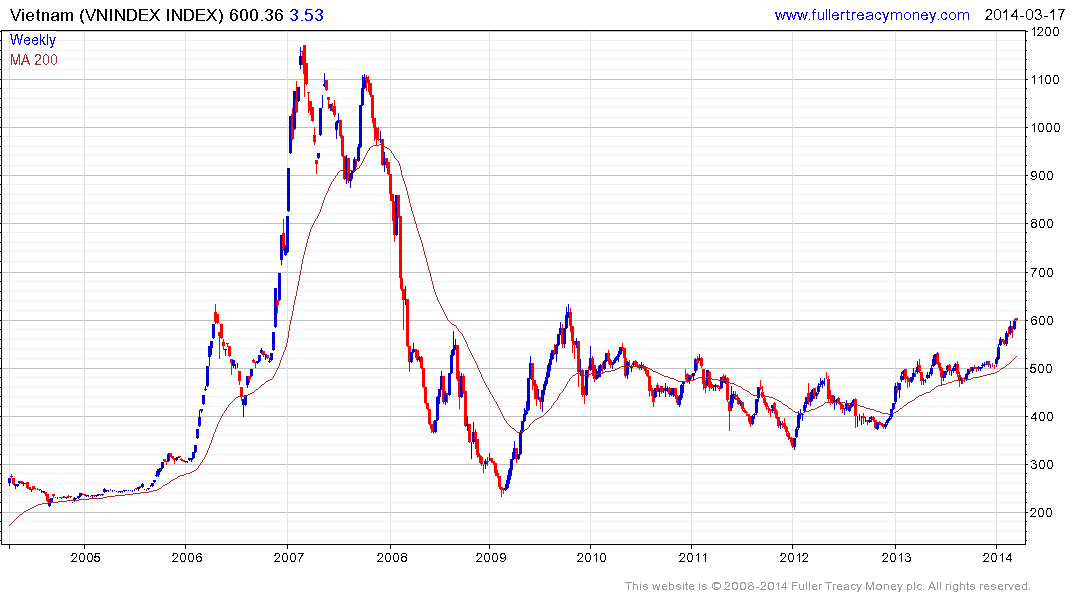 The VN Index has been among the best performing globally this year following its breakout from a yearlong range in January. It has paused in the region of 600 over the last few weeks but a break in the short-term progression of higher reaction lows currently near 500 would be required to question medium-term recovery potential.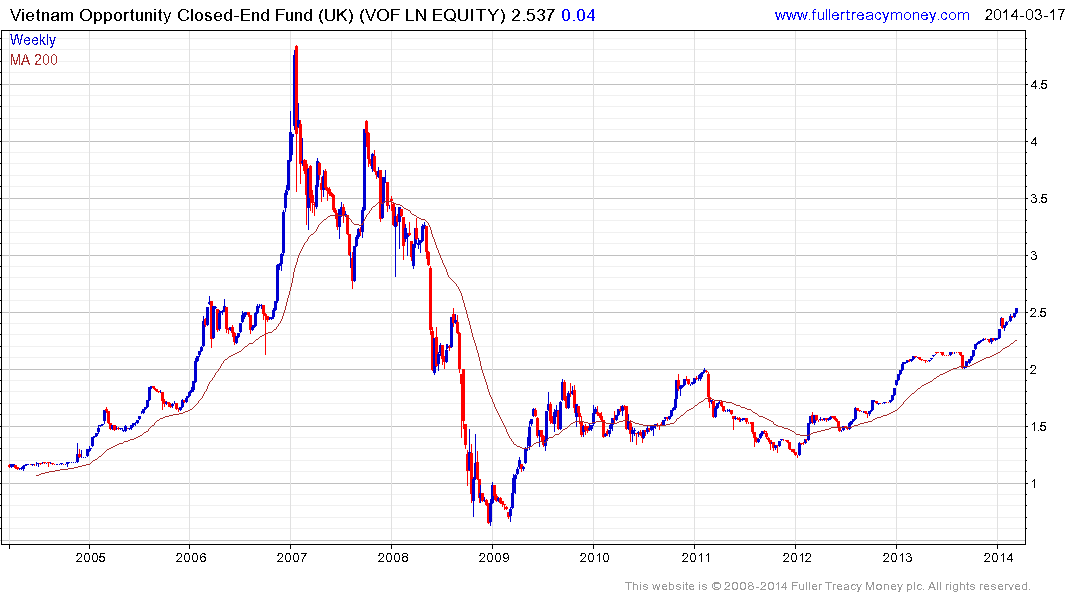 The London listed, US Dollar denominated, Vietnam Opportunities Fund still trades at a 21.6% discount to NAV and continues to lead the market higher.
Back to top