ICBC Offers Clients Option to Recoup Funds in Troubled
This article from Bloomberg News may be of interest to subscribers. Here is a section:
China Credit Trust made three interest payments since 2011 totaling 670.9 million yuan, according to a statement dated Jan. 16 that was posted on the trust company's website.

ICBC began rejecting calls to bail out the investors 10 days ago after the Guangzhou Daily reported that the lender may be forced to repay investors when the product matures at the end of this month. That stoked concern that the nation's first default in a decade on such high-yield investments was looming.

"Looks like everyone is off the hook here,??¨¤ Gavin Parry, managing director of brokerage Parry International Trading Ltd. in Hong Kong, said in an e-mail. ?¡ãWe also avert a bullet for the money markets, as rates were sure to spike on a default."
This announcement follows the PBoC?¡¥s intervention in the money markets last week and the granting of an additional mining licence to Zhenfu Energy. Both measures were aimed at quieting investor anxiety at the prospect of the nation?¡¥s first high yield trust default. There is never a good time to instil market discipline so it is understandable that the authorities did not wish to head into the New Year holiday with such a momentous event occupying investor sentiment. Nevertheless, the issue of moral hazard remains very real and until the prospect of a deteriorating bad loans problem is resolved conclusively confidence is unlikely to improve meaningfully.
Considering the record of the Eurozone and USA in bailing out failed investment vehicles, we have evidence that the process can persist for much longer than many governance-minded investors would consider possible. Additionally, since the pool of investors who would have invested in such vehicles are most likely tied to the administration in one way or another, there is considerable difficulty in telling them that they have lost their money.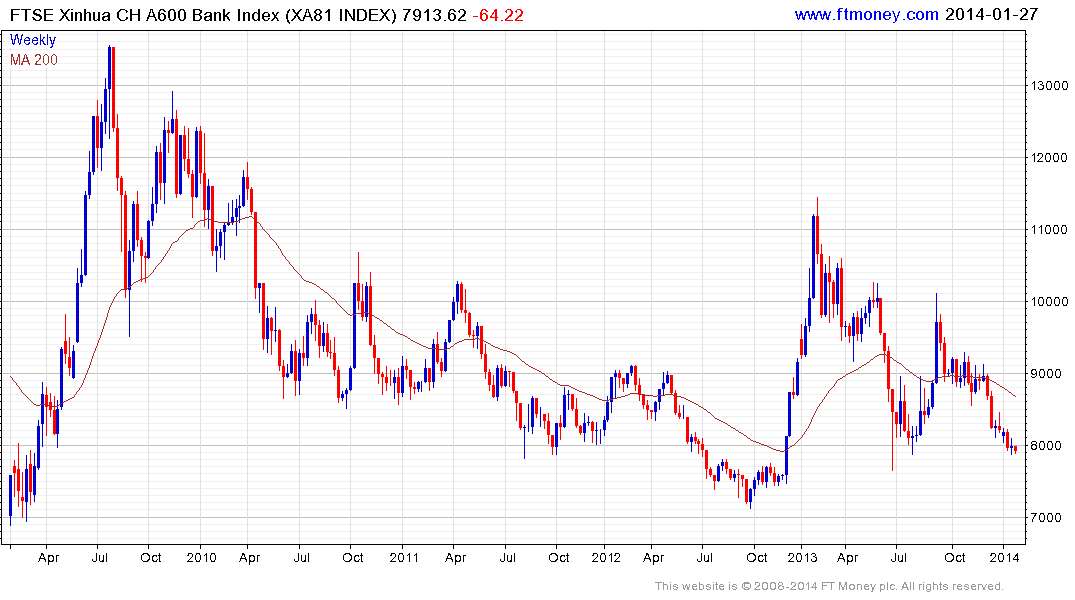 The fact that these issues represent a short-term fix rather than addressing the fundamental weakness of the system probably helps to explain why the banking sector did not respond particularly favourably today.
Back to top