"I wonder what will come out of left field to upset the Apple Cart?"
Well, we certainly know that mobile phone technology remains a rapidly developing field so Apple needs to keep delivering, including an awareness of fashion which can be fickle and change quickly. I have wondered if nice Tim Cook was saddled with the equivalent of a dark comedy father-in-law from hell in crusty Carl Icahn, whose holding in Apple is now worth about $3bn.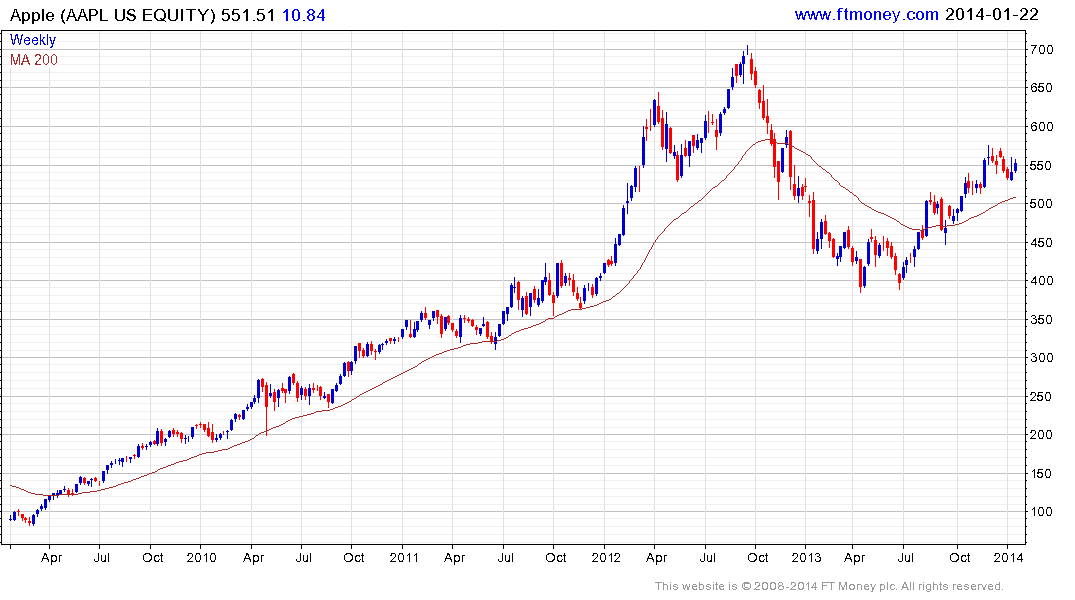 If / when Icahn sells his Apple shares, and he bought more recently, the price will most likely be hit with a significant medium-term correction, possibly leading to another buying opportunity. Meanwhile, I think you can stay in touch by monitoring the valuation which is currently attractive at an estimated p/e of 12.67 and yield of 2.19%. Also, watch the price chart for signs of trouble. FT Money talked about Apple's accelerating overextension from 2Q 2012 through the rest of the year. That was followed by a significant shakeout. Thereafter, a small base formed near $400 and Apple's recovery remains consistent, suggesting that it will extend this rally.
Back to top