Nu Skin Plunges After China Says It Will Probe Its Operations
This article by Lauren Coleman-Lochner and Rachel Butt for Bloomberg may be of interest to subscribers. Here is a section:
Scott Van Winkle, an analyst at Canaccord Genuity Inc., today cut his recommendation on the stock to hold, from buy, saying the Chinese market is large enough to significantly affect Nu Skin's results and valuation.

Network marketers such as Nu Skin have always been questioned, "causing outsized share price movements," Olivia Tong, an analyst at Bank of America Corp., wrote in a note yesterday. "There does not seem to be tangible evidence to validate negative claims targeted at the company thus far".
Nu Skin Enterprises derives almost 80% of its revenue from Asia where demand for its products is high and door to door selling meets with less social resistance. Given the incentive programs and networking strategies employed by such companies, there is a fine line between what might be construed as pyramid selling and the momentum driven sales process as it is currently structured.

Nu Skin experienced a similar, though smaller, pullback following similar allegations against Herbalife's selling strategy in 2011. Ultimately those allegations were proved incorrect and both shares recovered. Let¡¯s examine the price action: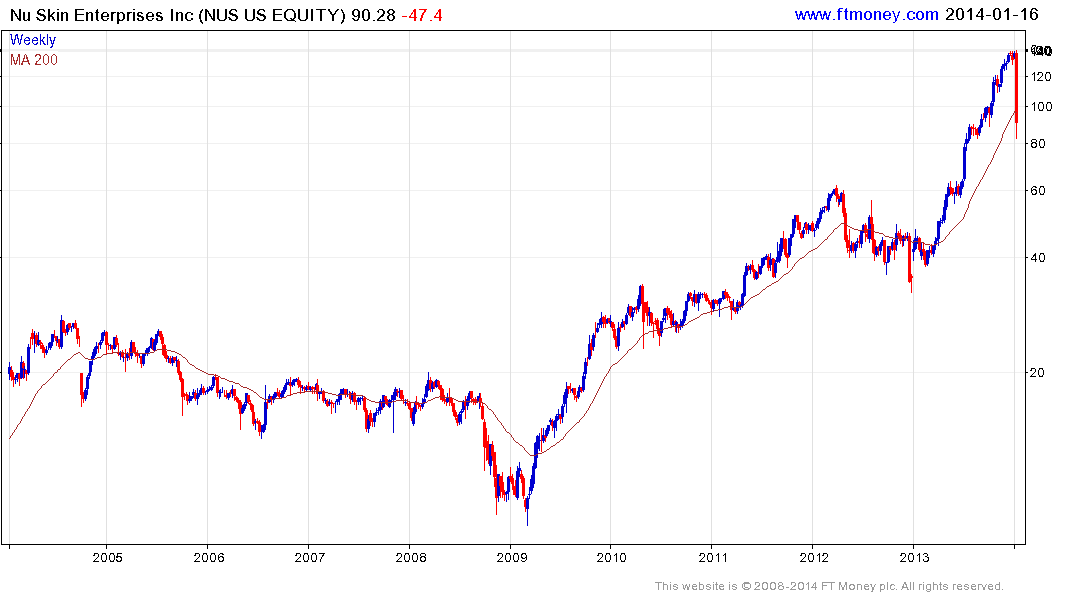 The share pulled back sharply in 2011 in an example of a Type-2 massive reaction against the prevailing trend ending as taught at The Chart Seminar. This very sharp pullback resulted in a medium-term pause with prices ranging mostly in the region of $40 for a year as investors digested the impact of the decline.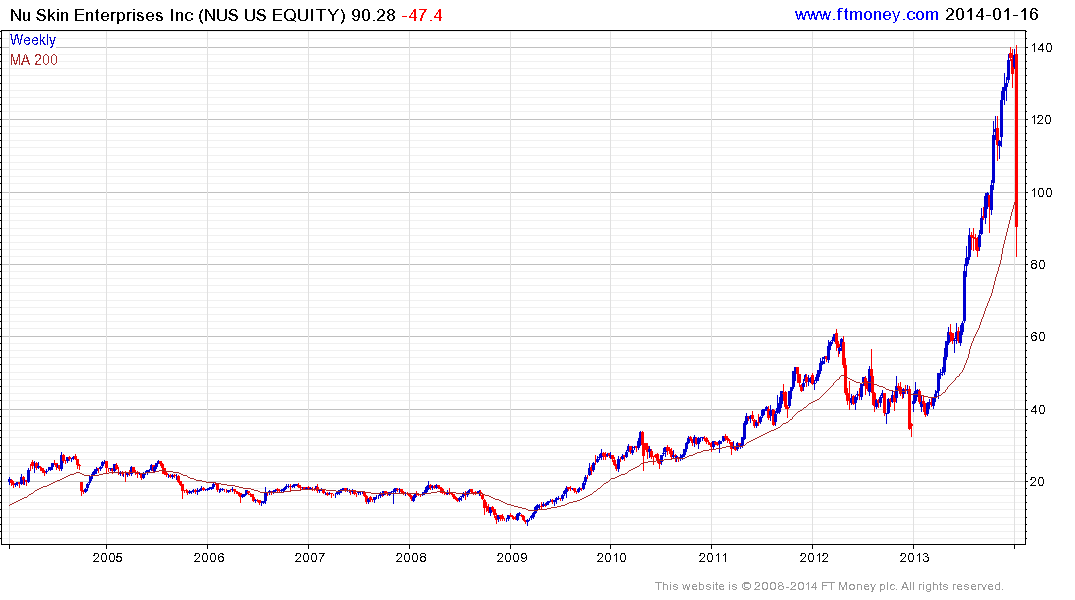 The share was among 2013's best performers, rallying from $40 to $140 and developing a large overextension relative to the 200-day MA in the process. This week's pullback broke the progression of higher reaction lows before finding at least short-term support in the region of the 200-day MA this week. At this stage the best case scenario is that the lows hold and prices range for at least a number of months as China's decision is poured over and because confidence will take time to be rebuilt.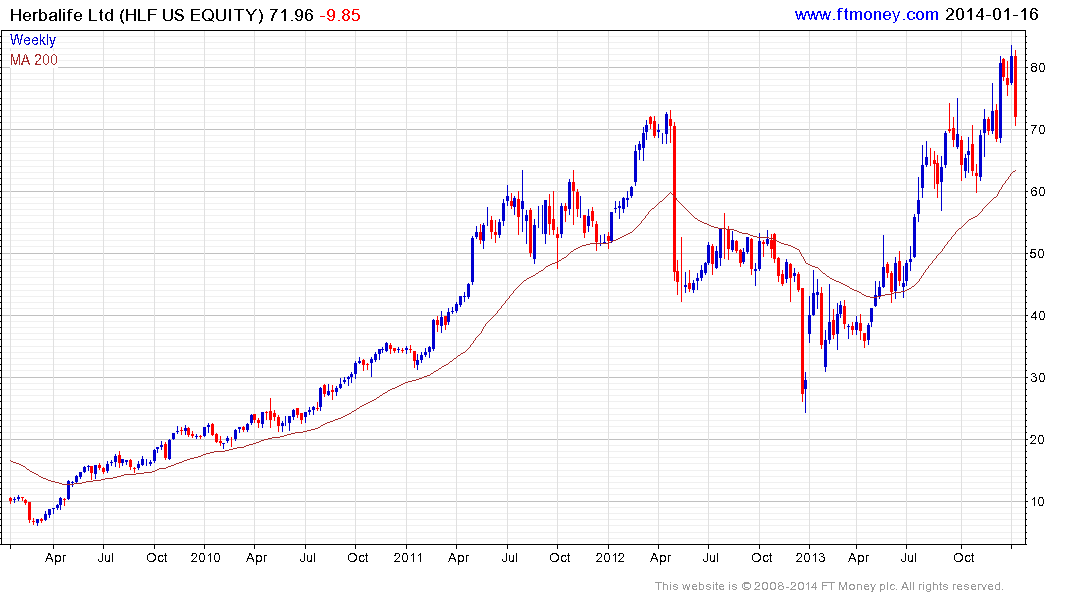 Herbalife pulled back in sympathy with NuSkin, suggesting at least a further pause in the region of the 2011 peak. A break in the progression of higher reaction lows, currently near $70, would be required to question the medium-term upward bias.
Back to top