Thaksin Return From Exile Shows Thai Royalists Have Bigger Enemy
This article from Bloomberg may be of interest. Here is a section:
The awkward 11-party alliance emerged after both camps saw their interests align in the wake of a May election that produced a stunning win for Move Forward, a party that advocated changes to a law forbidding criticism of King Maha Vajiralongkorn and other top royals. The royalist parties wanted to keep Move Forward out of power, while Thaksin sought to strike a deal that would allow him to return to Thailand after 15 years of shuttling between Hong Kong, Singapore, Dubai, and London.

"Pheu Thai is the most powerful party to battle the emergence of Move Forward, after the electoral defeat of the conservative parties," said Yuttaporn Issarachai, a political scientist at Sukhothai Thammathirat Open University. "As the saying goes, the enemy of my enemy is my friend."

Thaksin's return will mark a full-circle moment in Thailand's political drama, which has seen a cycle of coups and deadly street protests erodes the nation's competitiveness as a Southeast Asian manufacturing destination since the turn of the century. Foreign investors have dumped about $3.8 billion of Thai stocks this year, triggering an almost 9% slump in the main stock index to rank it among Asia's worst performers.
The rise of populism, and upstart candidates challenging the status quo, is well understood today, but Thaksin Shinawatra was among the original of the species. His electoral success and pro-business policies turning Thailand into an attractive investment destination. The coup to oust him and his subsequent exile represented the triumph of the status quo. This time around the disenfranchised potentially have a better chance at success.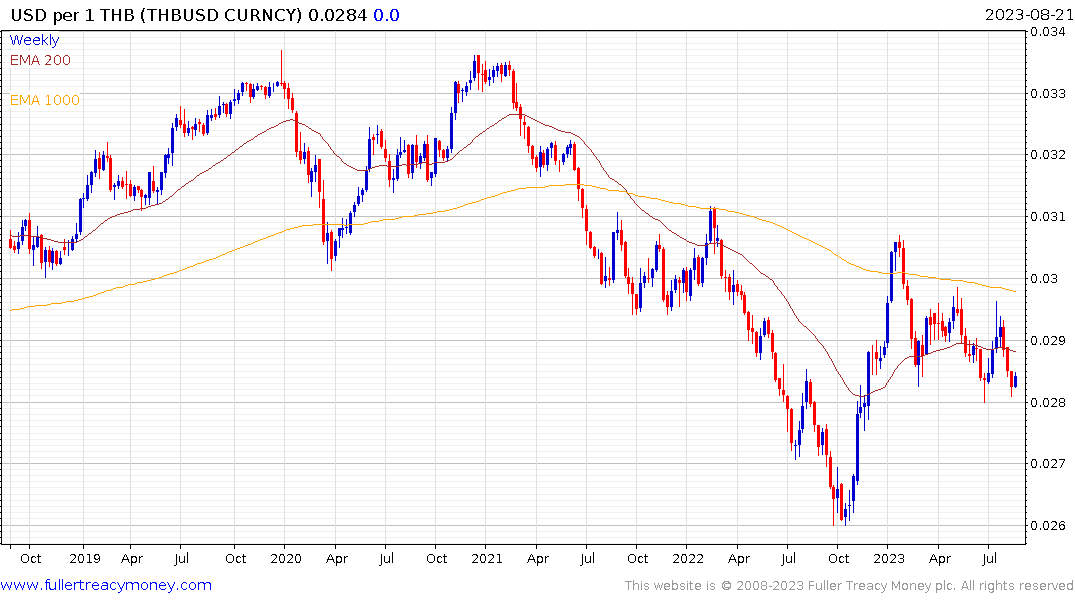 The Thai Baht staged an impressive rebound from the October low and has been consolidating that move over the last six months. It bounced today to confirm at least a near-term low and a sustained move below $0.028 would be required to question potential for a relief rally.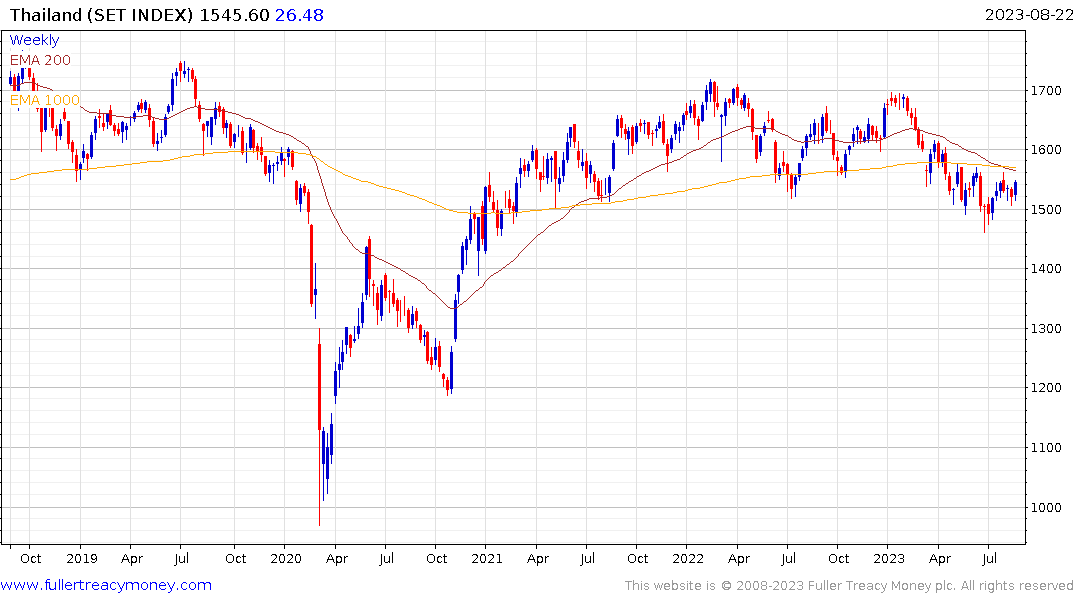 The SET Index failed to sustain the move below 1500 in June and this week's upward dynamic suggests a high reaction low has been found. That suggests a retest of the 1700 is more likely than not.
Back to top