Zomato Soars 80% in Debut of India's New Tech Generation
This article from Bloomberg may be of interest to subscribers. Here is a section:
For many others, the potential outweighs the downsides. With almost half its 1.3 billion people accessing the internet via smartphones, a bet on Zomato represents optimism that India's tech upstarts could go the way of the U.S. or China, particularly as India's internet infrastructure remains nascent and consumers are just getting used to buying online.

"This is how it is supposed to work. Nine out of 10 will fail," Goyal, who is barred from commenting in the run-up to the listing, said in an earlier interview. "But the one that thrives will be a spectacular success."

Fund-Raising Blitz
In previous conversations, Goyal recounted how he first got the idea for an online service when, as a math and computer science student at the Indian Institute of Technology, he was particularly frustrated with a pizza order. His resolve strengthened after he graduated and joined Bain, where he saw colleagues in the company cafeteria skimming the limited menu and talking longingly about food at nearby restaurants.

Goyal and Chaddah started uploading menus of neighborhood cafes and restaurants onto the company intranet, with phone numbers. That was a huge hit with coworkers, driving a weekend venture they christened foodiebay.com. After his wife got a teaching job at Delhi University, Goyal quit to pursue
entrepreneurship full-time, shrugging off the onset of the global financial crisis.

In the India of a decade ago, entrepreneurship was frowned upon and Goyal didn't tell his parents -- both teachers -- until much later. In the first year, the startup began by listing thousands of restaurants in India's six biggest cities. Then came an email from entrepreneur-turned-investor Sanjeev Bikhchandani, who invested $1 million through his Info Edge India Ltd.
4G is having the same effect on the Indian economy as it has had everywhere else. The spectrum of online services available has increased significantly which is benefitting the banking, entertainment and nascent social sectors. Food delivery services have sprung up everywhere mobile broadband access becomes available. India is no different.
The bigger question for these kinds of operations is whether they can make money. Delivery is expensive. Companies have survived because they have access to cheap liquidity as they strive for market share. The ultimate winner then hopes to raise prices to at least a breakeven level.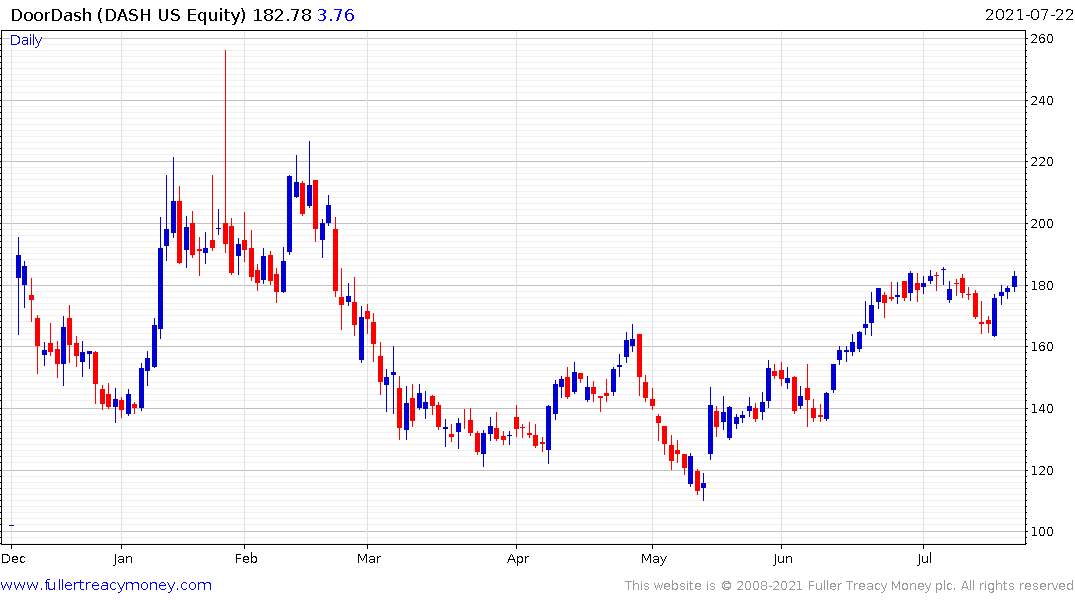 DoorDash has an estimated P/E of 7188 which is at least better than having negative earnings. That's a big deal for a company that has been loss making since day one. The share is currently advancing within the post IPO range.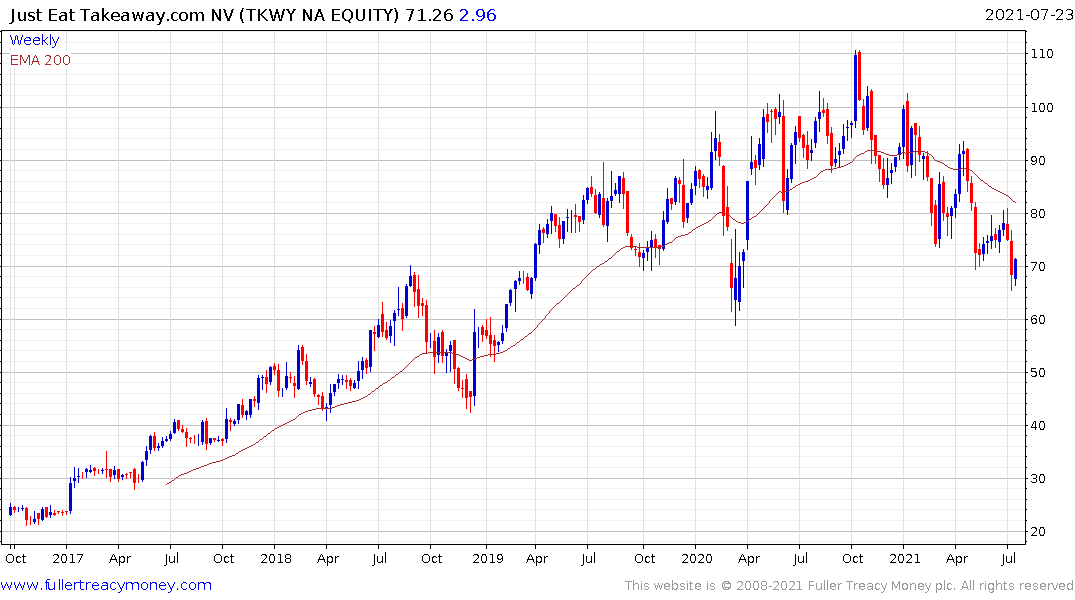 Just Eat Takeaway.com continues to trend lower following its acquisition of GrubHub.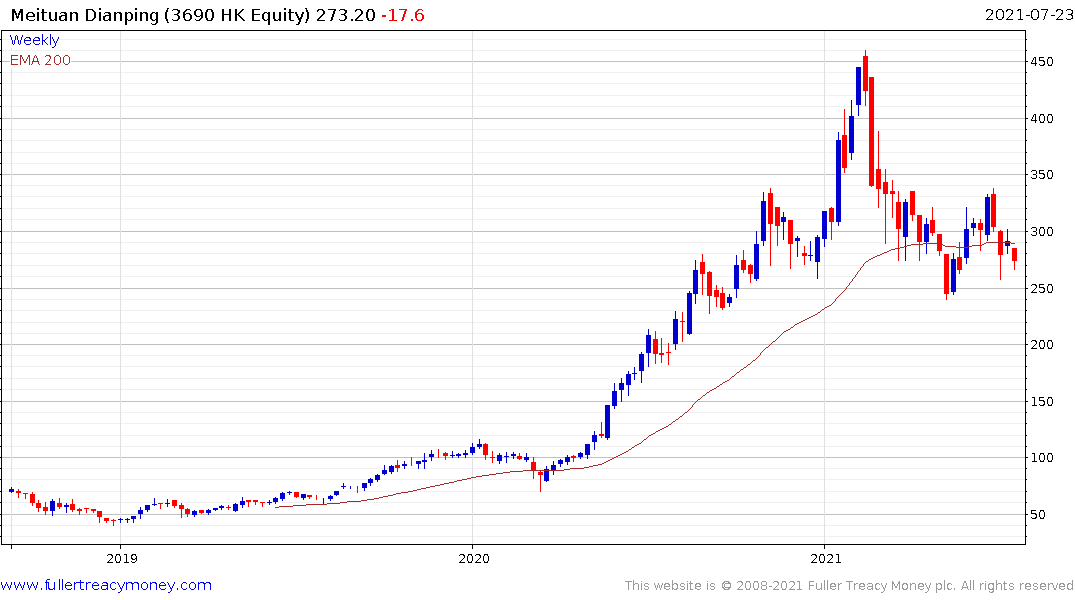 Meituan continues to pause in the region of the trend mean but spectre of government intervention continues to haunt the share.
Back to top