On Target March 2021
Thanks to Martin Spring for this edition of his letter which may be of interest to subscribers. Here is a section:
Southeast Asia's largest economy, Indonesia. is expected to see 67 per cent growth of its people becoming ultra-high-net-worth over the next five years, according to British property consultancy Knight Frank.

That's those with personal wealth, including the value of primary residence, of more than $30 million. It's not just the super-wealthy who are doing well. According to the World Bank Indonesia's middle-class consumption has grown at an average annual rate of 12 per cent since 2002 and now accounts for almost half all household consumption.

The richer Indonesians get, the more they spend on cars, health, education and other services. Asia is the region where personal wealth is growing fastest and is already home to more billionaires than any other – 36 per cent of the world's.
The rise of the middle class in ASEAN remains a secular theme because they have improving standards of governance, favourable demographics and higher growth potential. Indonesia is also a major exporter of commodities and has adopted an unobjectionable attitude towards China.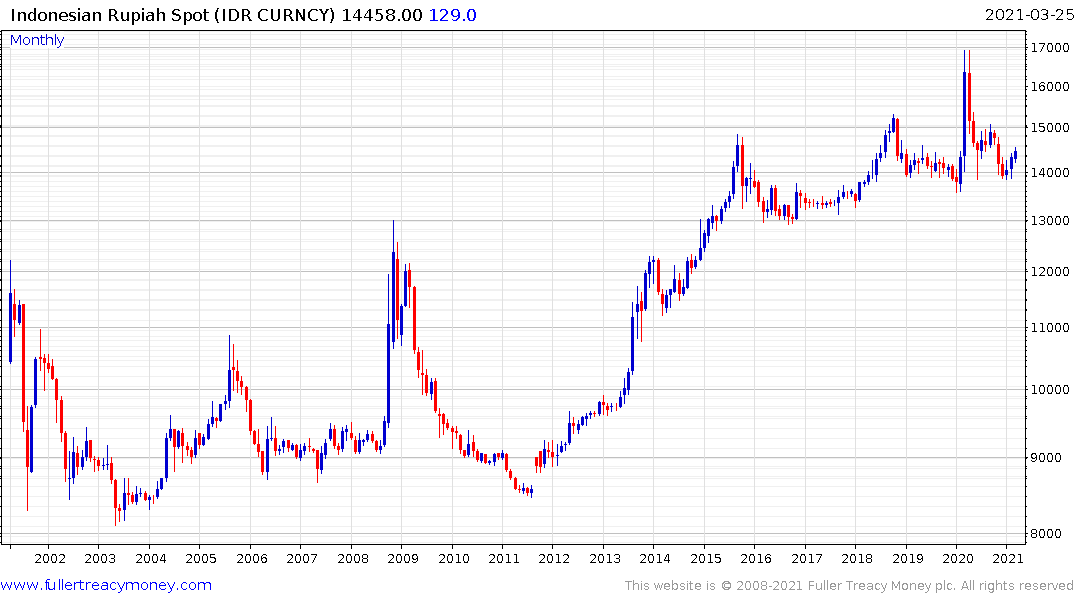 The Indonesian Rupiah has remains quite steady even as other Asian currencies have followed the Renminbi lower.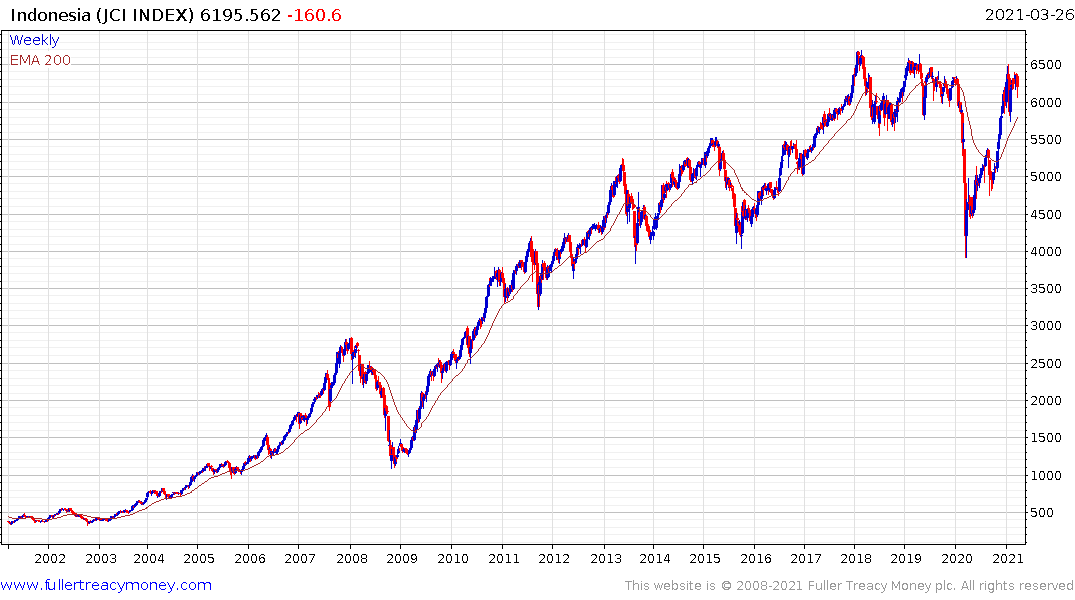 The Jakarta Composite Index is currently pausing in the region of its 2018 peaks. The challenge for investors is the volatility in the currency since 2011 has led to significant underperformance of related assets.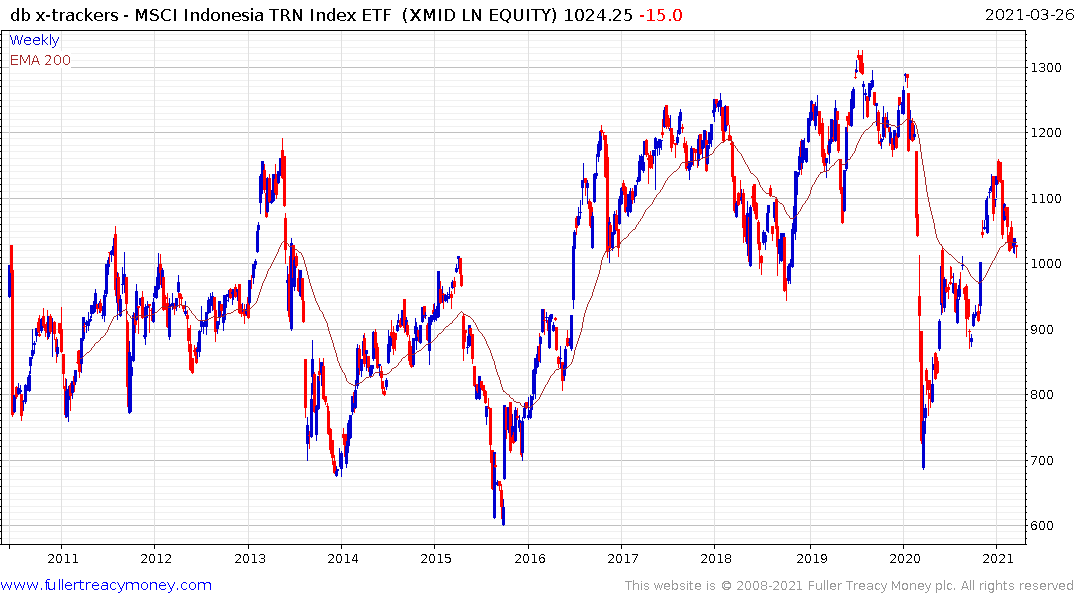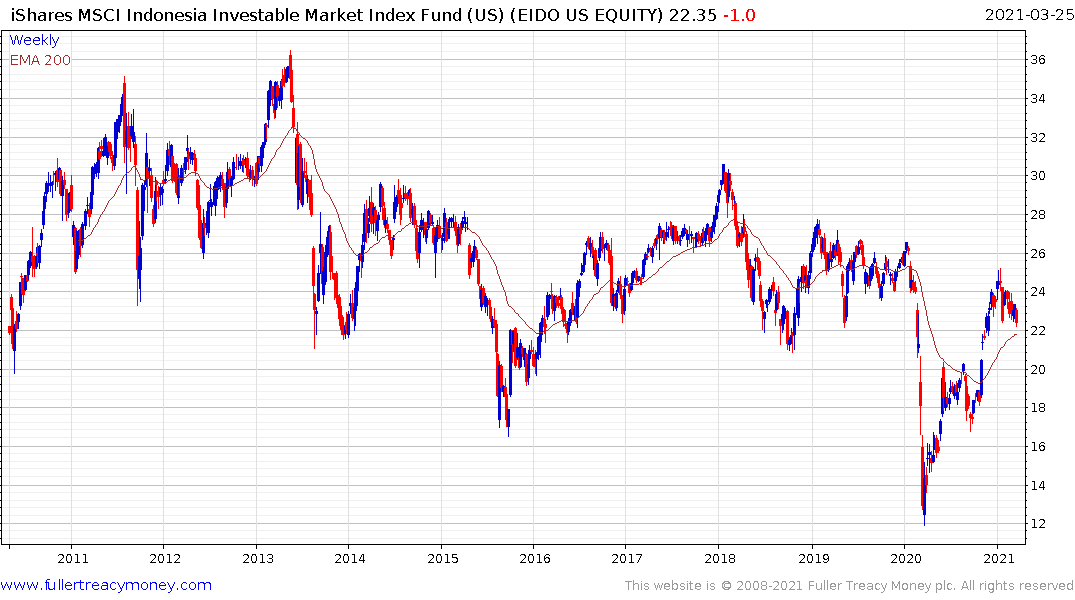 The UK listed db x-trackers - MSCI Indonesia TRN Index ETF has been ranging for a decade and the iShares MSCI Indonesia Investable Market Index Fund remains in a medium-term downtrend. It has rebounded over the last few months to challenge the sequence of lower rally highs and is now consolidating.
Back to top