Billionaire Pierre Lassonde on #SilverSqueeze, Gold Mining Business & Advice for Speculators
Thanks to a subscriber for this interview which may be of interest to subscribers. Here is a section from the transcript:
Pierre: Oh, look, as far as I'm concerned, the best, best deposit in the world that you can have or find today is a copper-gold deposit or a copper-gold-silver, or a copper-silver deposit, but something with copper. Because I really believe that copper is the metal of the future. In fact, our entire civilization rests on copper, on one metal, and it's copper. Because without electricity, we have nothing. We have no transportation. We have like no communications. We have nothing. And with the emphasis on greening the world, we're going to use more copper. So copper is absolutely the fundamental basis of our civilization and it's going to get better. And with that in terms of fundamental money, I would say gold and silver is also part of the greening of the world. So these three metals are to my mind, the best place to be at this point in time.
Copper has been used as a conductor and alloy component since the Bronze era. In the last decade it has also taken on the role of electricity generation and is impinging on oil's dominance of transportation.
Those latter two uses are going to balloon over the coming decade as auto manufacturers increasingly migrate to EVs. If the last big commodity bull market was about oil and steel demand, the next one is likely to be about renewable energy resources demand. Copper is central to that trend and it takes a long time to increase supply. Those are the ingredients for a secular bull market.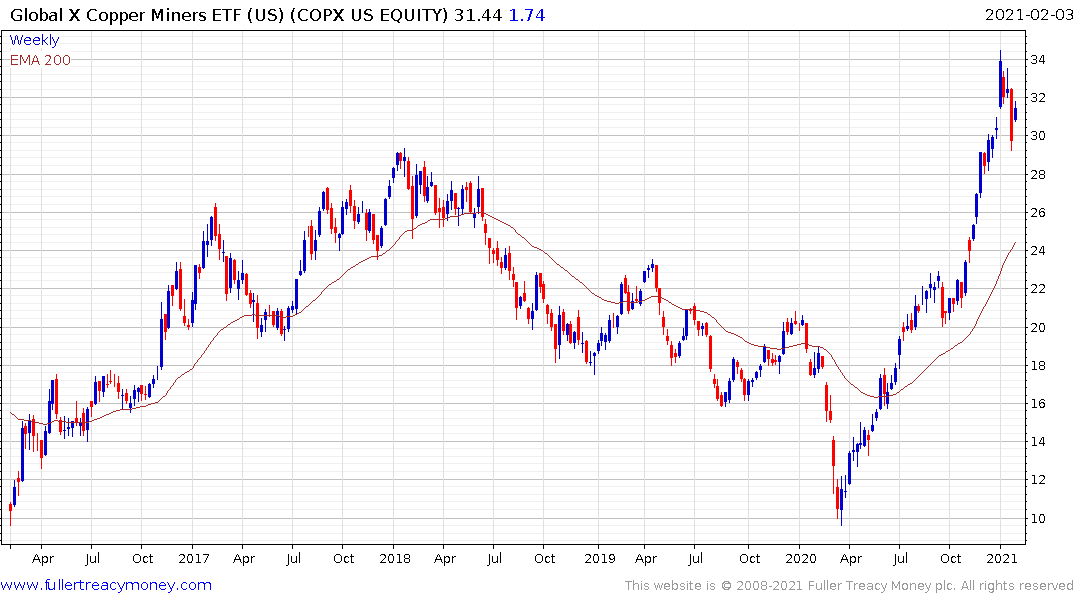 The Copper Miners ETF is still short-term overextended but it has so far held the breakout to new five-year highs.
The other big point that Lassonde made was about the need for gold miner discipline. This is very encouraging since it reflects the acceptance of mining executives that burning through cash will no longer be tolerated.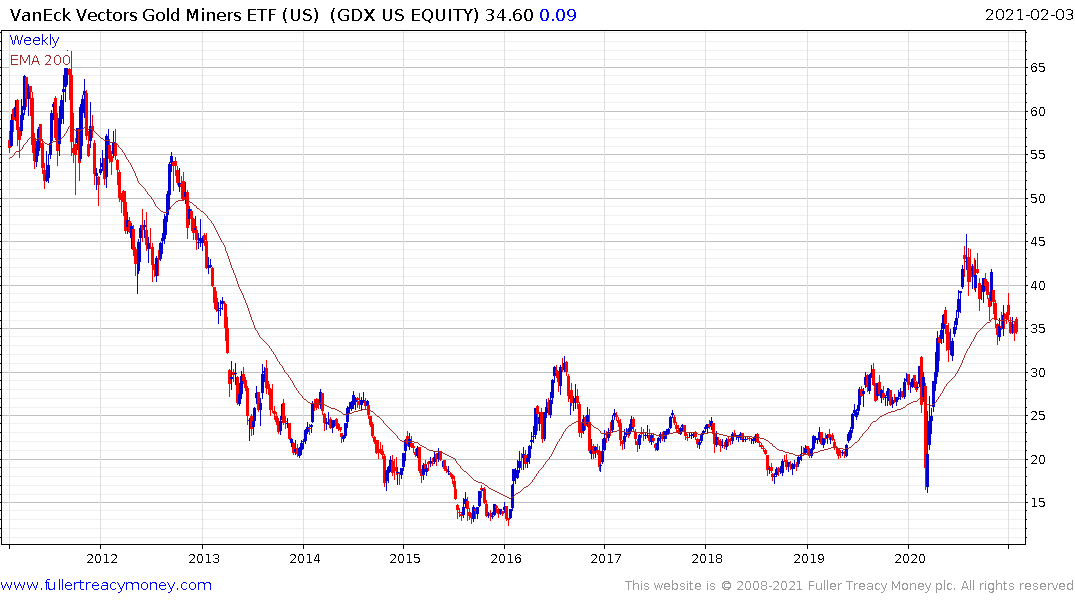 Gold miners have never enjoyed such attractive margins and yet there is no appetite for greenfield exploration. The mergers over the last year have been the meeting of equals and the focus has been on efficiency gains. Mining is cyclical and the bull market will not end until there is a significant supply response. Without major investments in new supply that can't happen. We are in the corrective phase right now but that is a hard fundamental tailwind for the sector over the medium term.
Porphyry deposits produce some of the largest copper/gold/silver resources. The Grasberg mine in Indonesia, run by Freeport McMoRan and Rio Tinto is an example. Some of the smaller companies attempting to develop porphyry deposits include Copper Fox Metal (CN) and Ariana Resources (UK).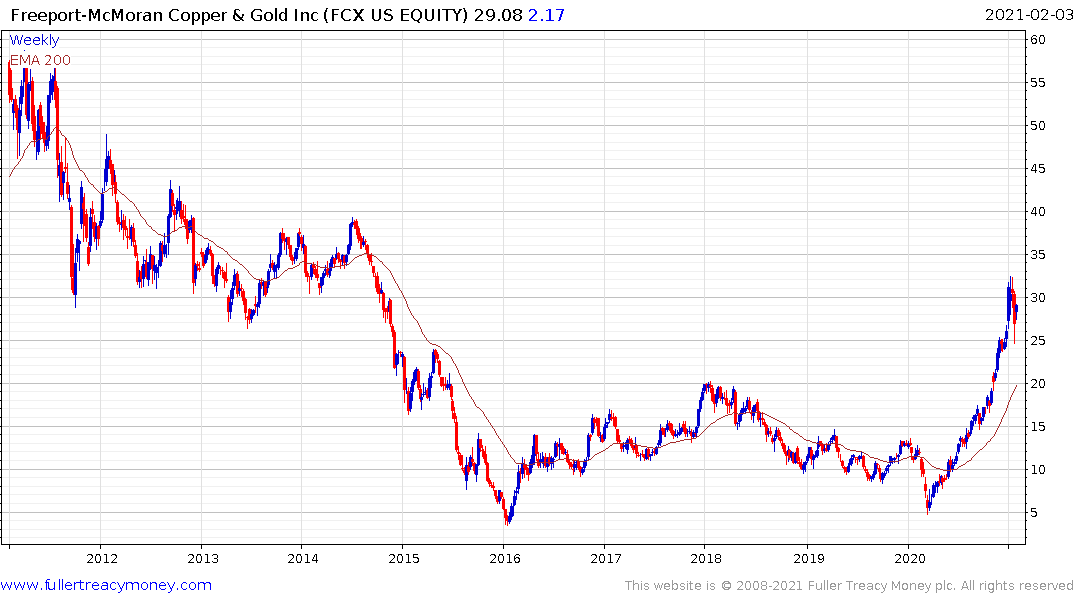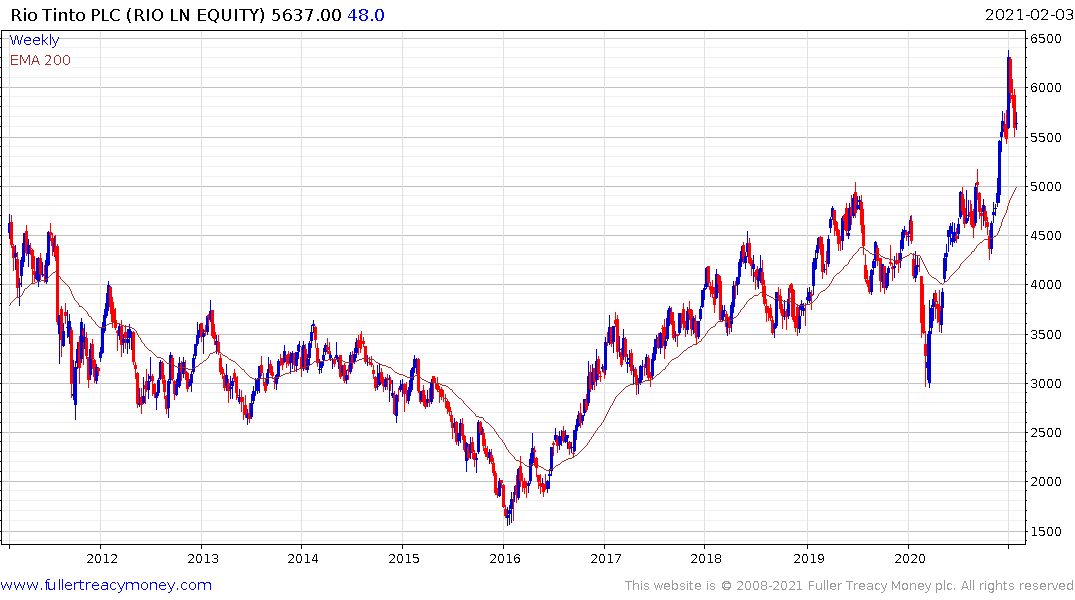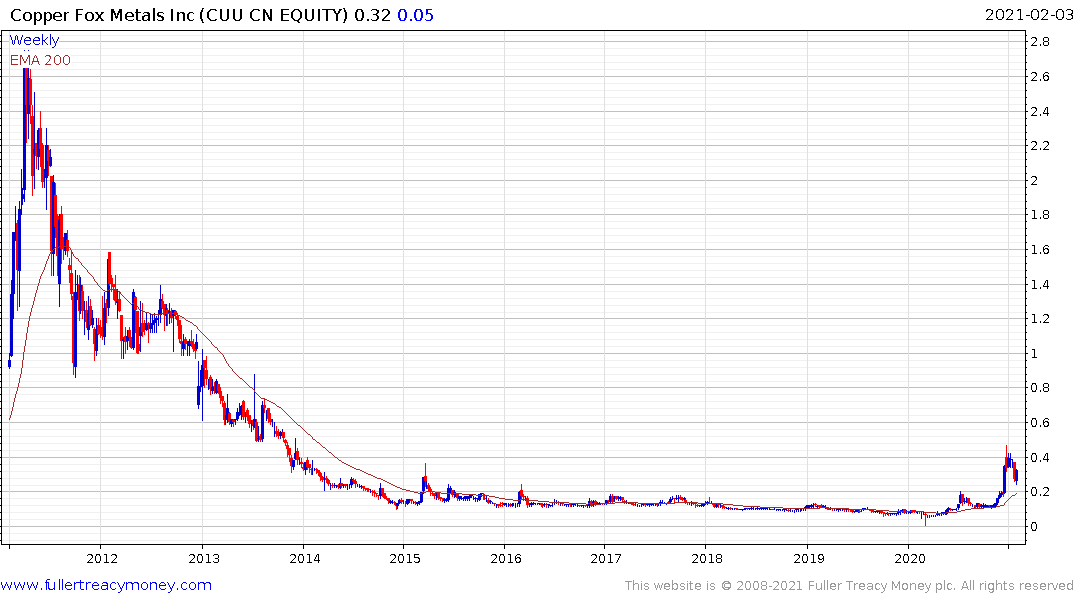 Copper Fox Metals firmed, this week, from the upper side of its base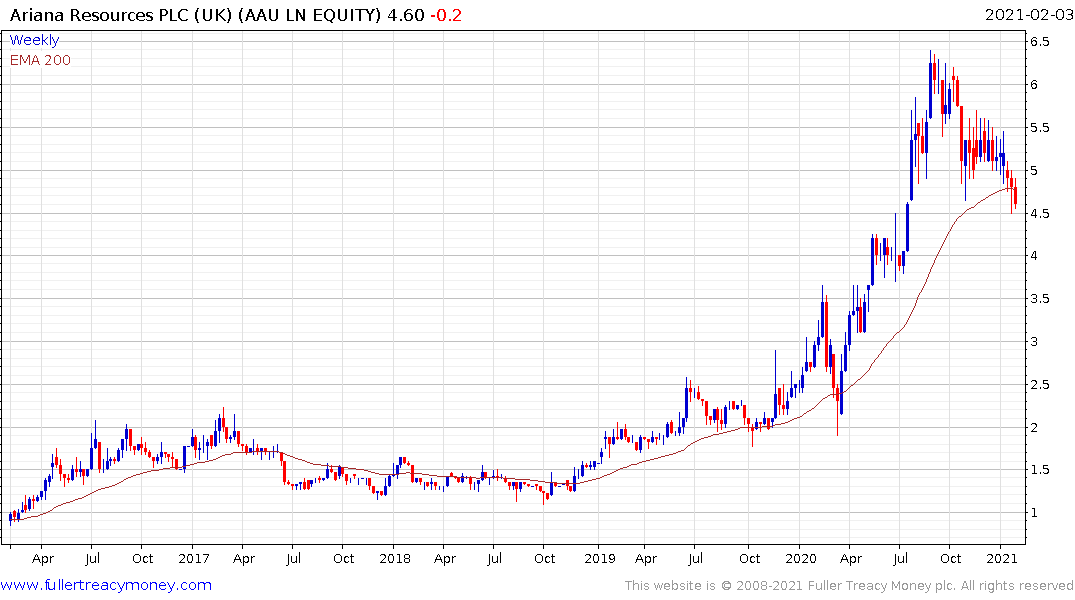 Ariana Resources is trading like a high-beta gold share and remains in a correction following a strong run in 2020.
Back to top