Secular Bull Market Investment Candidates Review January 2021
On November 24th I began a series of reviews of longer-term themes which will be updated on the first Friday of every month going forward. The last was on December 4th.
This month it seems like a particularly good time to think about the long-term because the world has seen a great deal of change in a very short period of time. In December the EU and China signed an investment agreement which many believe is a precursor to a wider trade deal. The UK left the EU in a reasonably smooth manner and the African Continental Free Trade Area came into effect on January 1st.
This week anarchists broke into the US Capitol building, took a lot of selfies and shattered the legitimacy of the populist right wing, from the perspective of just about everyone outside of that group. Almost as an aside, the Democrat Party now have full control of the US government and will therefore have ample potential to increase spending on their priorities.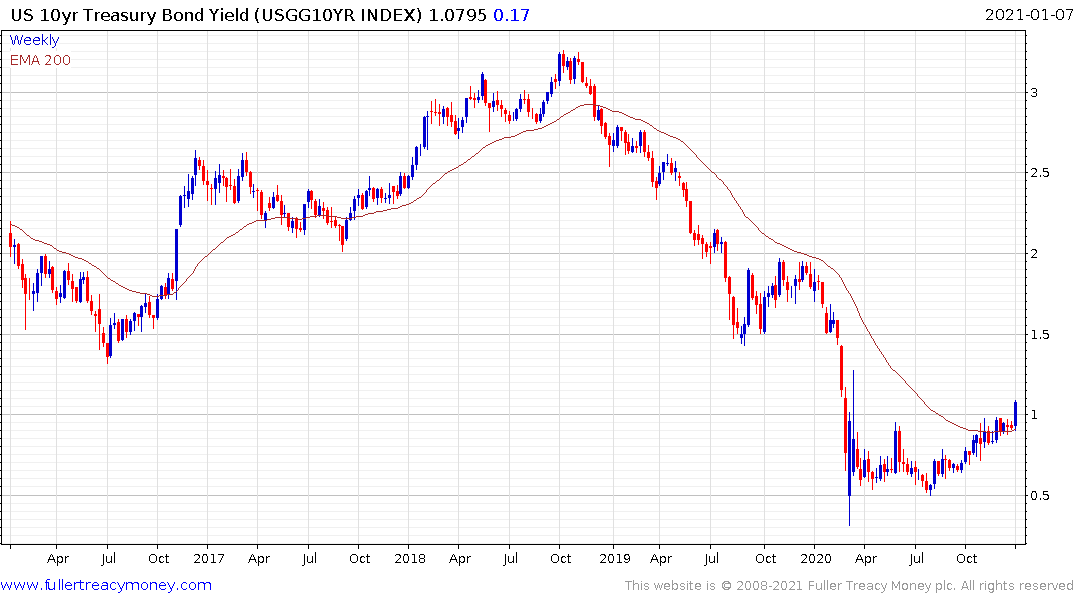 The US 10-year yield is now above 1% and completing a medium-term base formation. One of the idiosyncrasies of 2020 is that government borrowing costs declined meaningfully even though their total debt ballooned. The only reason that was possible was because interest rates compressed so quickly. The sustainability of government debt is totally dependent on yields staying low; indefinitely. Therefore, the jump above the 1% hurdle is a meaningful event.
Click HERE to subscribe to Fuller Treacy Money
Back to top