Email of the day - on adjusting charts for purchasing power parity
Thanks again for the very useful audios and comment of the days. Is there a way in the chart library to compare various commodities and/or stocks to purchasing power parity like you did for gold today? If so could you please advise how. Thanks in advance.
Thank you for this question which comes up from time to time. It is possible to adjust any US dollar denominated asset for purchasing power parity by multiplying it by the PPP Index. Here is a link to a video I created a couple of years ago illustrating how to do it.

The purchasing power parity charts for the S&P500 and for gold are particularly interesting right now.
In the chart library, the calculation tends to have a mismatch between instruments that are updated daily and monthly. Bloomberg tends to have a similar issue.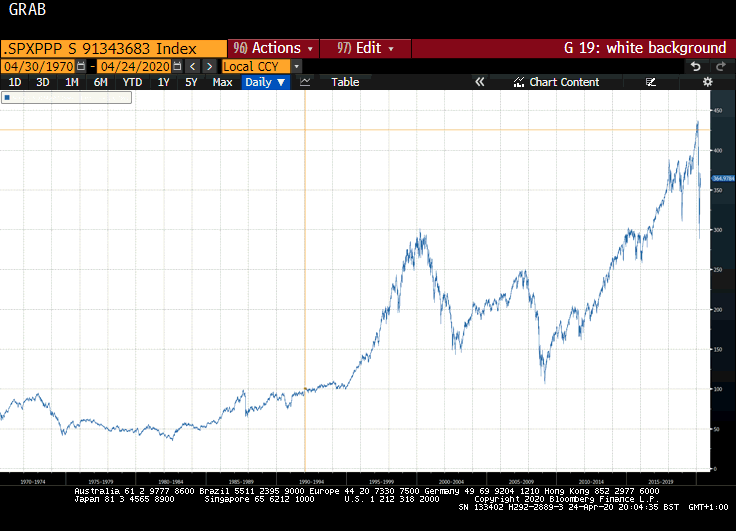 That's particularly relevant when looking at the low on the S&P500 Purchasing Power Parity chart's lows in March. On a daily chart it gets down below 300 which represents the upper side of the underlying trading range. On a weekly chart it gets nowhere near that level.
The conclusion remains the same however, the upper side of the underlying trading represents a significant source of support for the market when viewed from the perspective of an investor where the value of currency has been falling persistently for decades.
In absolute terms, the upper side of the underlying range is closer to 1600 which is considerably below the March low.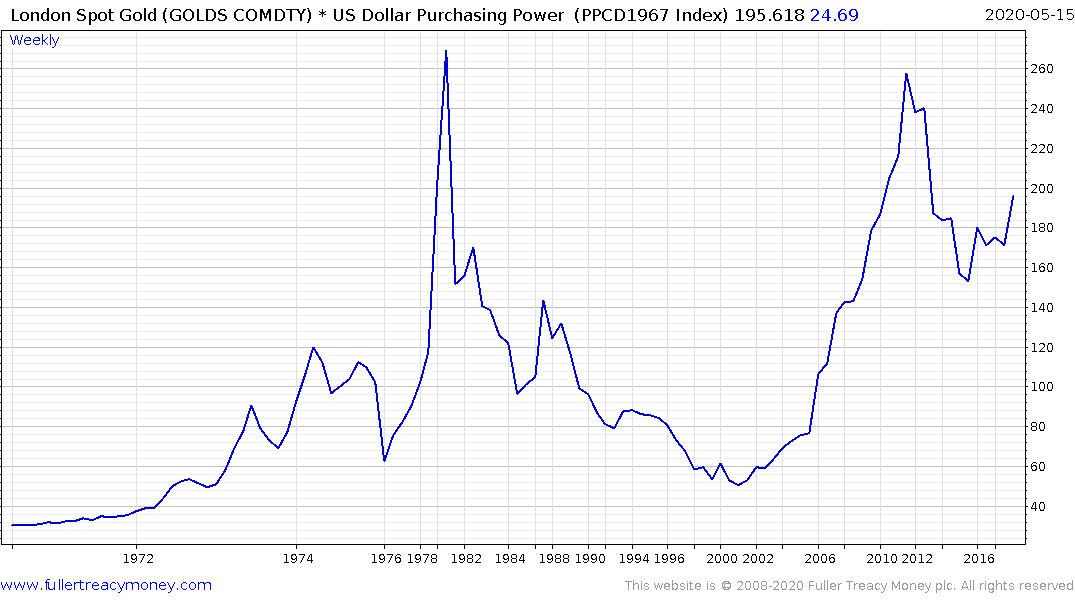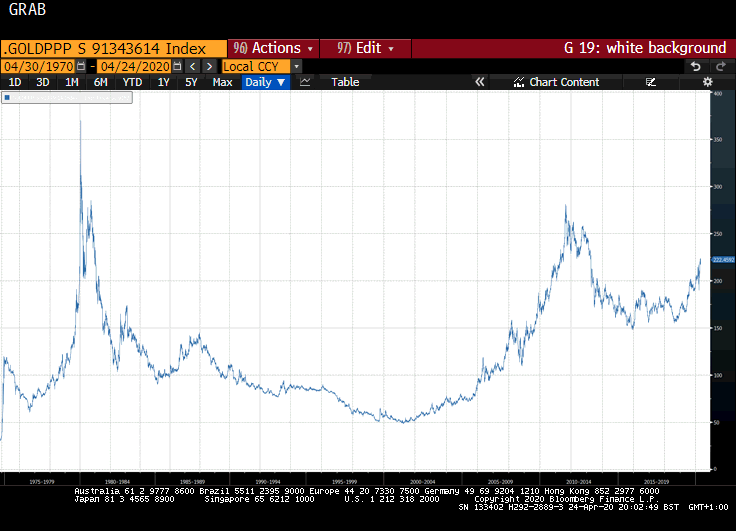 During gold's bull market up to the peak in 2011, it got back to test the purchasing power parity adjusted peak from 1980. Following a deep correction, it is rallying back towards the peaks and it is reasonable to expect fresh highs to be both posted and sustained during this precious metals' bull market.

That is also likely to coincide with the price of gold in US Dollars making new all-time highs in just the same way that it is breaking out against other currencies.
Back to top