EU's Barnier Hits Boris Johnson With Brexit Trade Ultimatum
This article by Ian Wishart for Bloomberg may be of interest to subscribers. Here is a section:
"Our overriding priority is to retake control of our laws," Slack told reporters in London as Barnier spoke in Brussels. "The British public were promised we will take control of our fishing waters and that's what we're going to do."

The EU does have level playing field conditions in other trade deals -- including its tariff-free agreement on goods trade with Canada that the U.K. wants to replicate -- but they aren't as stringent. The EU says it needs to be tougher with the U.K. because the British economy is so close and so large.

That is reflected in the final negotiating mandate European ministers approved on Tuesday. In it, the bloc requires the U.K. to broadly follow any future changes in EU rules on competition policy, environmental protections, tax, and labor law.
Access to the UK's, and Ireland for that matter, fisheries is worth billions to the Spanish and French economies every year. It is logical that allowing access should form part of any trade negotiation between sovereign entities. The UK deserves a significant reward for granting that access and financial services are likely to be part of the price.

The one thing we can be certain of is brinksmanship will be amped up over coming weeks as the two sides set out their demands from negotiations. It is also likely that it will be until the last few days of the year before anything is in fact agreed.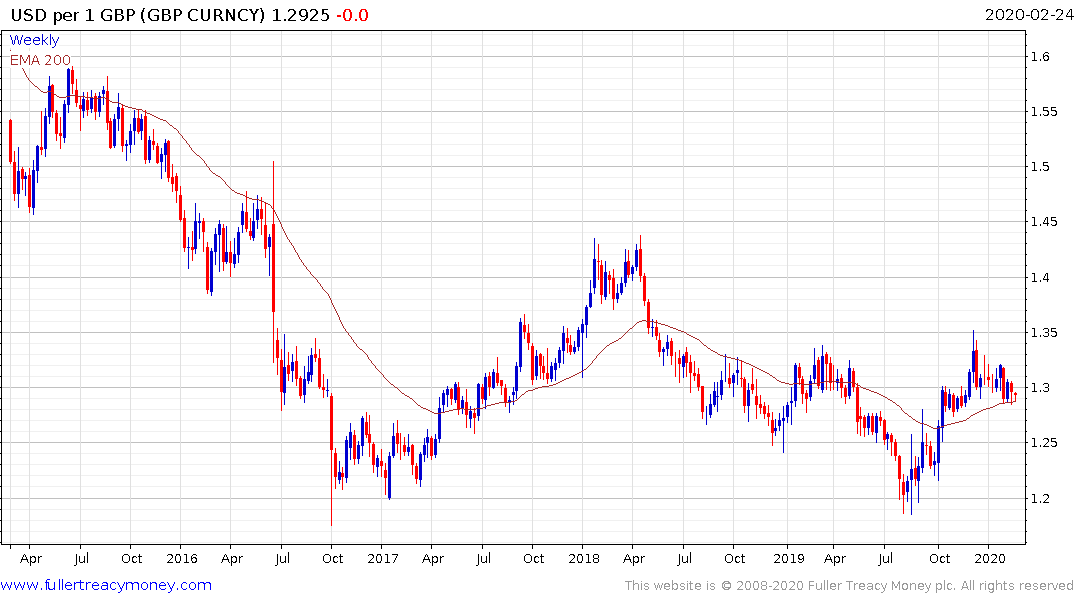 The Pound continues to steady around the $1.30 area against the Dollar and €1.2 against the Euro; where it has first step above the base characteristics.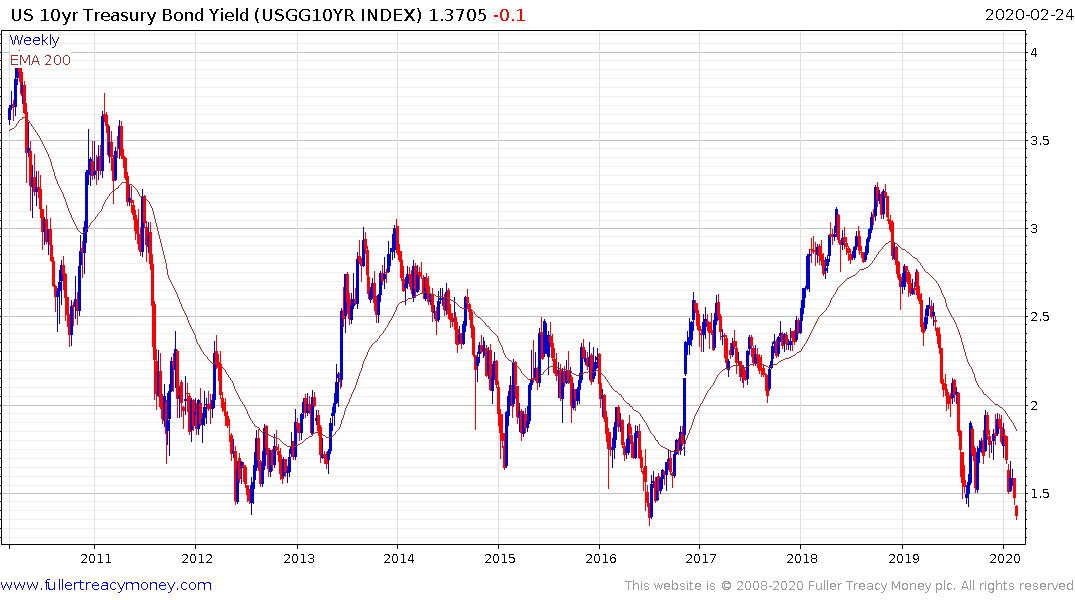 10-year Gilt yields have not compressed at the same rate as other government bonds because investors believe the UK is less likely to engage in a fresh round of quantitative easing than other governments.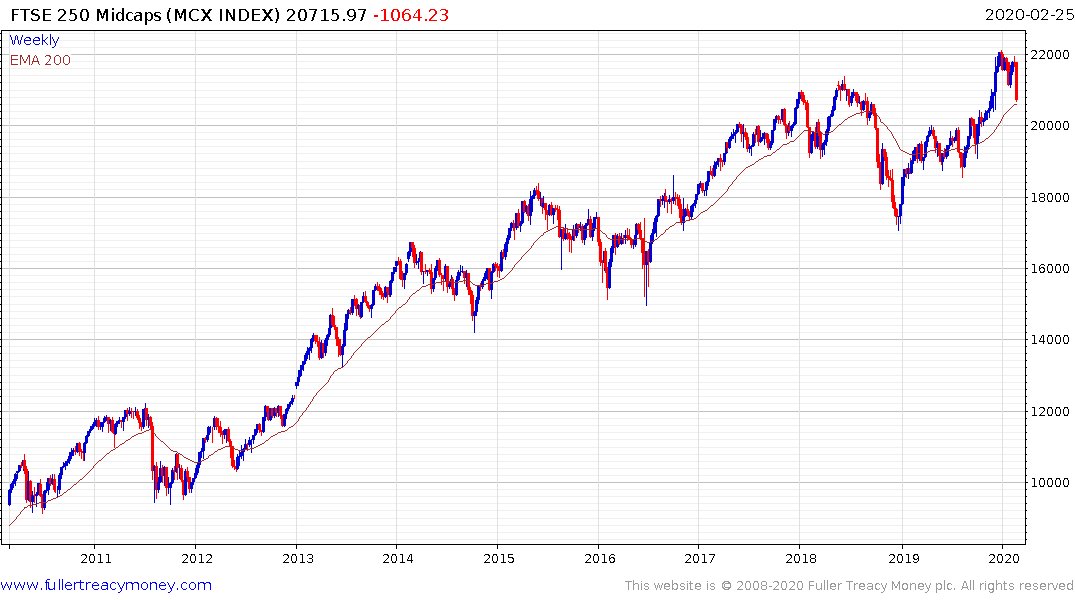 The FTSE-250 has a history of failing to sustain upward breaks and is now unwinding its short-term overbought condition relative to the trend mean.
Back to top