Kraft Heinz Cut to Junk by Fitch Following Lackluster Earnings
This article by Jonathan Roeder for Bloomberg may be of interest to subscribers. Here is a section:
Kraft Heinz Co. was downgraded to junk status by Fitch Ratings, which predicted the company's leverage will remain high for an extended period as the maker of Jell-O and Classico pasta sauce works to stabilize declining sales.

The food company was cut to BB+ from BBB- by the credit-ratings company, with a stable outlook. Fitch said the company may need to divest a sizable portion of its business in order to reduce its debt.

The downgrade follows Thursday's earnings report, in which Kraft Heinz reported a drop in fourth-quarter sales that sent its bonds and stock tumbling. It was the latest sign that the company's turnaround plan still has a long way to go.

Kraft Heinz said Thursday it would release a more detailed turnaround plan around the time of its next earnings report in early May, though many investors and analysts had been looking for it sooner.

Kraft Heinz' dividend was 62.5¢ in 2018, 40¢ in 2019 and is expected to be 20¢ in 2020. The decline in the share price has supported the yield, which is currently 5.98% but the outlook for additional dividend cuts puts that under question. The company is likely to be a case study in how intangible values cannot be used to underpin a credit rating during a time of technological and social upheaval.
The collapse in the share, primarily because its brands are no longer fashionable opens up uncomfortable questions for a number of other household brands. From an investor's perspective, the company is still generating $2.8 billion in free cashflow and the refinancing calendar for its debt is undemanding. The question therefore is are we close to a point where the worst of the bad news has been priced in?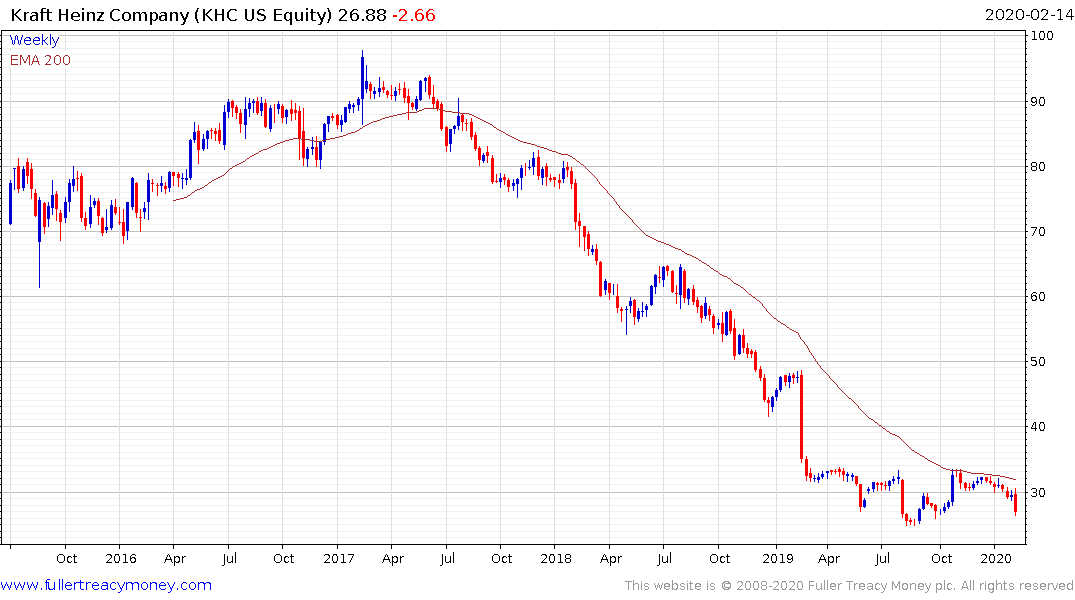 The share has been ranging for almost a year and is now pulling back towards the lower side. If this is a base formation, the lows near $25 will hold.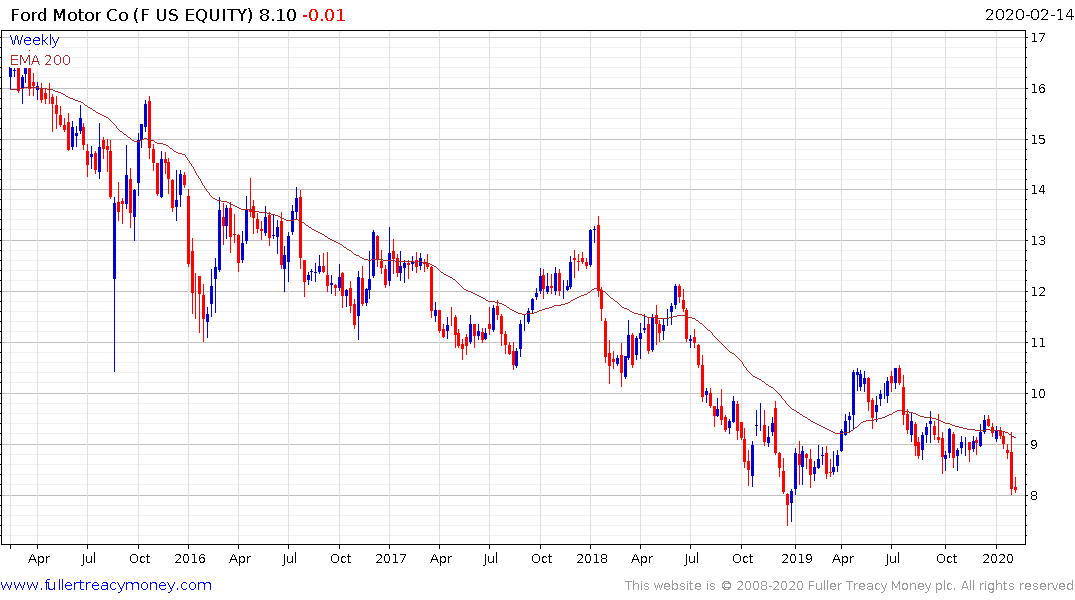 Ford is another company that is on the cusp of being downgraded to junk. The share broke lower last week and has so far failed to rebound as it tests the early 2019 lows. The company is relying on its finance unit and the practice of writing 7-year loan agreements to keep the company afloat as it goes through a significant restructuring. Right now, about a quarter of all subprime auto loans are delinquent but the wider picture isn't good either. Auto delinquencies as a percentage of the total market are approaching their 2010 peaks, the risk in Ford's share is still rather acute.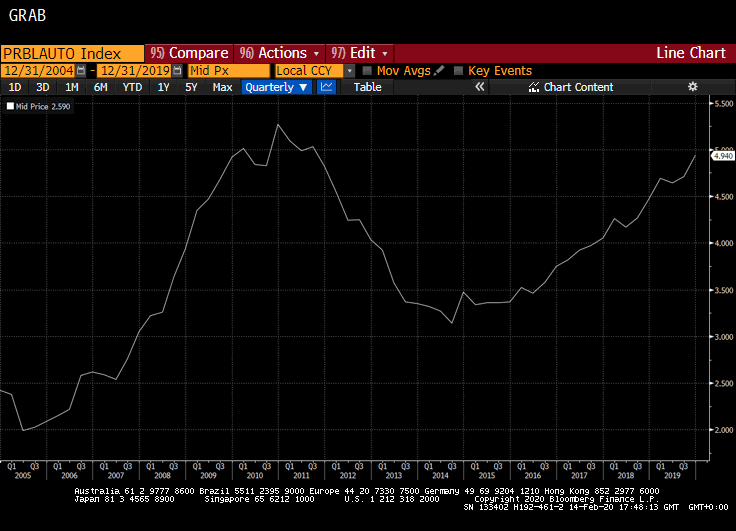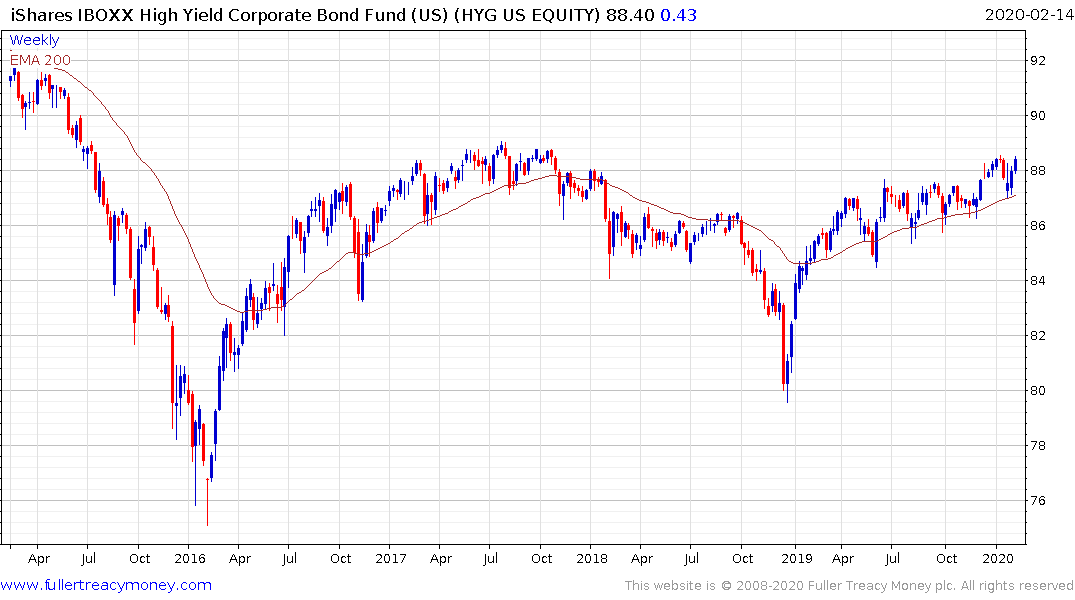 Meanwhile the iShares iBoxx High Yield Corporate Bond ETF (HYG) is testing its recovery highs and continues to hold a sequence of higher reaction lows.
Back to top