S&P500 Price to Book Value vs. Future Returns
There has been a great deal of discussion about the expected returns from stock markets over the last couple of years. The extraordinary monetary policy and increasing prevalence of deficit spending has raised valuations and compressed interest rates with the result traditional metrics for expected returns have been falling steadily for a decade.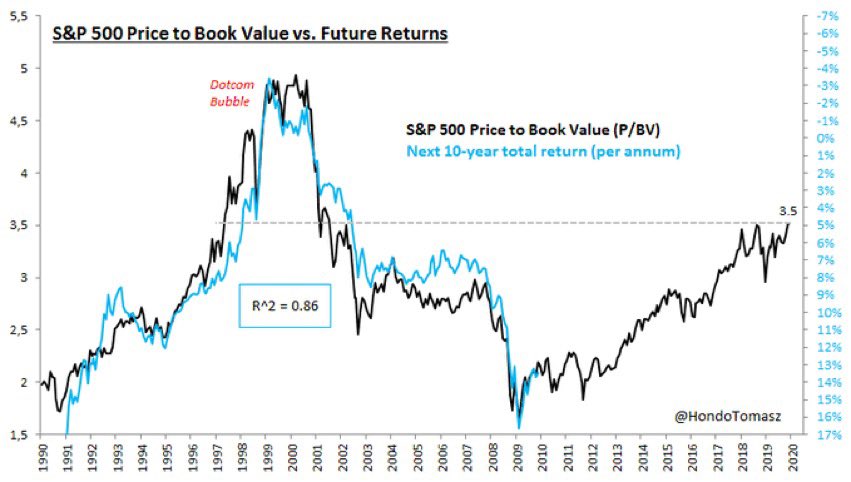 One of the primary reasons investment luminaries like Ray Dalio and Paul Tudor Jones believe the next recession will bring be so difficult is because of the low expected returns from assets at current valuations. However, if we look at the right-hand scale of this chart we can see that while returns were particularly impressive in 2009 they are still likely to be positive over the coming years.
I continue to believe this bull market will not end until we see bubble valuations and that is not the case today. The combined trends of global monetary and fiscal stimulus are a recipe for misallocation of capital and there are already signs of overvaluation in the venture capital sector.
Back to top