Credit Market Shows Signs of Indigestion as Junk Tumbles
This note by Sebastian Boyd for Bloomberg may be of interest to subscribers. Here is a section:
It looks like this week's jumbo bond issues have provoked some indigestion after all. Older IBM bonds are widening as much as 25 bps, according to BVAL prices. Bristol-Myers Squibb is also underperforming other similarly rated debt. In both cases, it's the longer-dated debt and the 10-year area that seems to be suffering most. Meanwhile, the rest of investment grade is wider by a couple of basis points, but junk bonds are tumbling. Tuesday was the worst day since March, but it looks like today will be even worse. Week-to-date, the weakest sectors are materials and energy, but today it's health care.

Not all of this is related to the macro headlines. CommScope bonds are 43 bps wider on average today after results missed the lowest estimate. Chaparral Energy's bonds are falling after sales missed. But the impressive breadth suggests its more than just some disappointing quarterly numbers: 92% of the 413 movers in the index are wider today.
High yield bonds tend to trade like equity and they have shared the impressive rally that began in December. With a pause underway in the stock market, a similar condition is affecting high yield bonds. One look at the chart will tell us this is an exaggerated headline.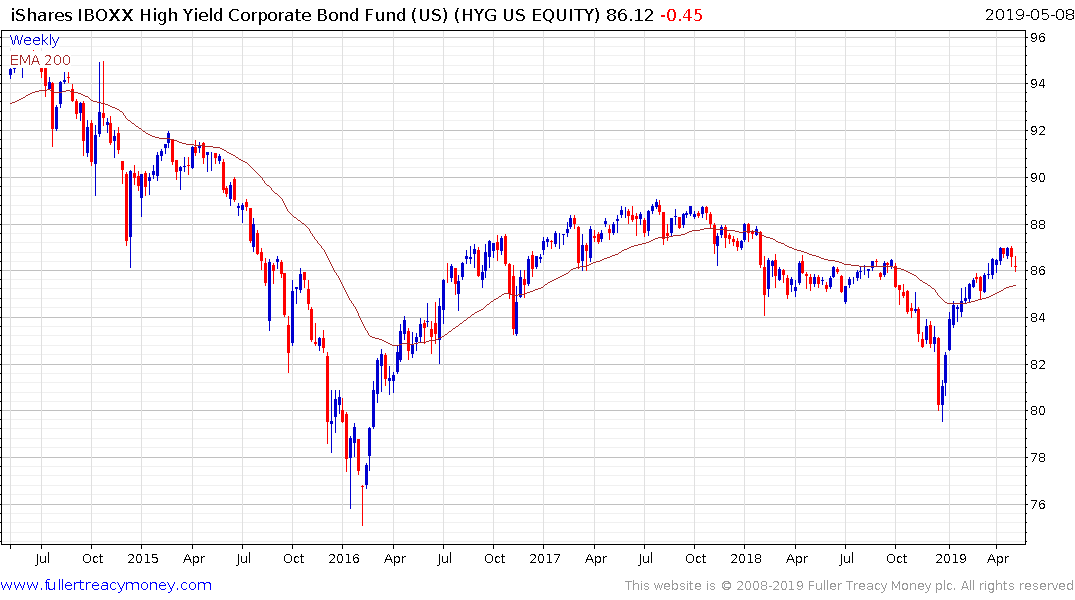 The iShares iBoxx High Yield Corporate Bond ETF rallied to break its succession of lower rally highs by April and some consolidation of the powerful gain is now underway. However, a sustained move below the trend mean will be required to signal more than consolidation is underway.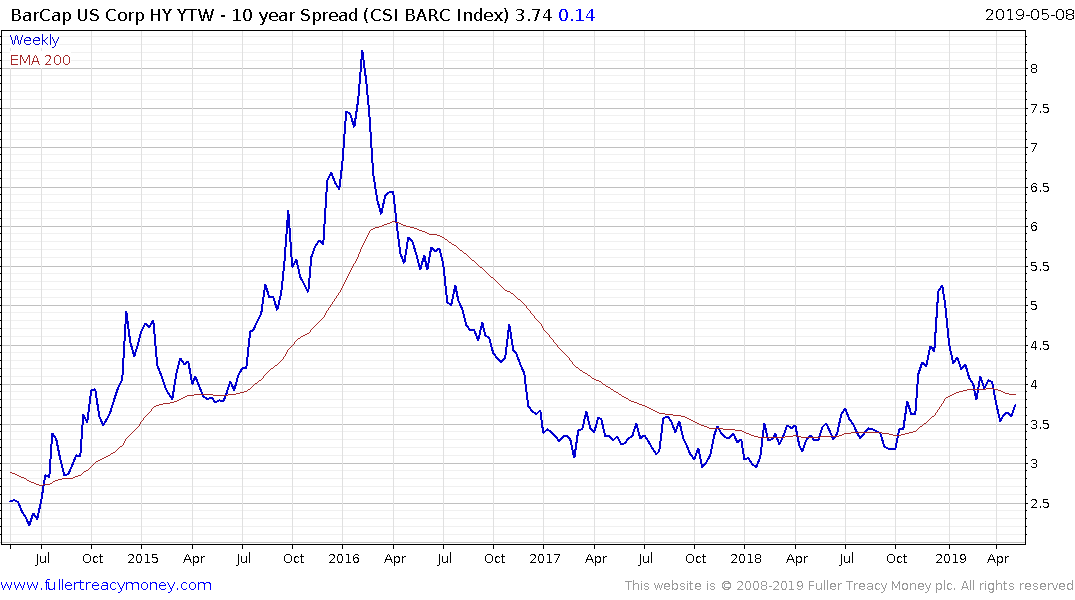 High yield spreads, which had widened out and were one of the primary causes of recessionary fears in the fourth quarter, have contracted substantially over the last four months. The measure continues to trade below the trend mean. A sustained move back above 400 basis points will be required to signal credit tightness is a renewed concern affecting the market.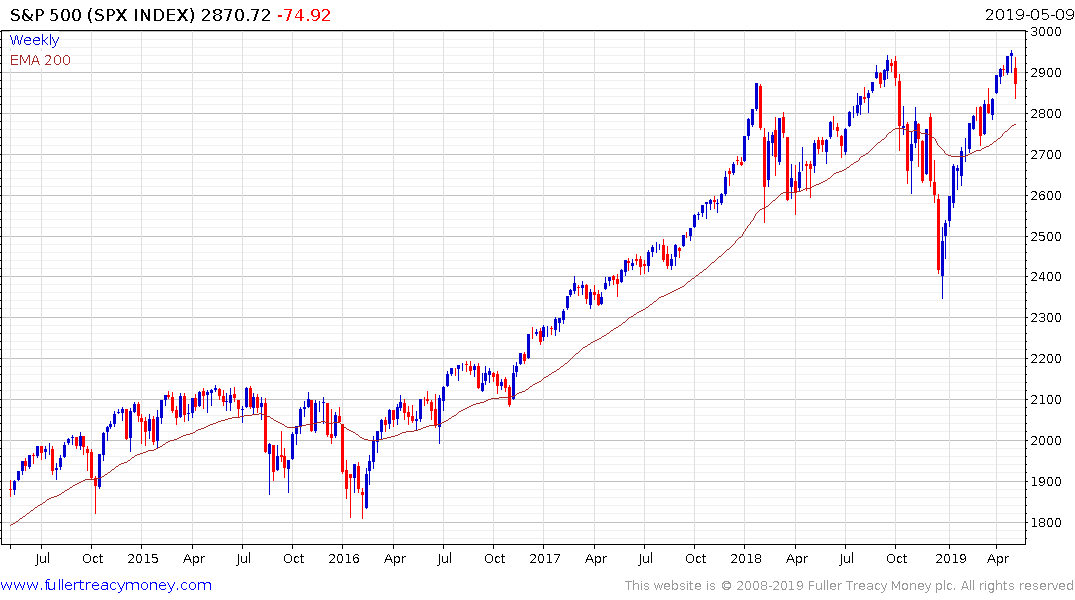 The S&P500 has pulled back by slightly more than 100 points since hitting a new all-time high on the 1st. That's quite similar to the small reactions posted in March. It would be unsurprising to see a somewhat larger consolidation in the region of the peaks since it is such an important psychological level. A sustained move below the trend mean would be required to signal more pronounced selling pressure.
Back to top