Indonesia's imminent presidential election
This article by Lex Rieffel and Alexander R. Arifianto for the Brookings Institute may be of interest to subscribers. Here is a section:
Another vulnerability for Jokowi is the nation's economic performance during his first term. Indonesia's exceptional track record of sound macroeconomic policies since the transition in 1998 has been maintained. However, as The Jakarta Post noted in a 2016 article, he has been unable to lift the growth rate from the lackluster pace under his predecessors. His promised surge in infrastructure investment has not materialized, the state enterprise sector is largely unreformed, and a host of environmental challenges are not being addressed adequately.

The possibility that disenchanted voters will abstain from the election and that enthusiasm among potential voters backing Subianto will produce a surge of votes in his favor has led independent observers (including one of us—Alexander) to conclude that electoral support for both candidates is actually in a statistical dead heat.

The one point of consensus among most analysts is that neither of these two candidates is a committed democrat, implying that Indonesia is likely to continue drifting away from democratic rule in the near term.

A Jokowi-led government will clearly be more aligned with American values than a Subianto-led government because it will be more respectful of human rights and the rule of law. By contrast, a Subianto-led government might be more favored by the Trump administration due to its tough-guy, authoritarian approach to domestic governance and its hardline foreign policies.

The best outcome for long-term U.S.-Indonesia relations would arguably be a landslide victory for Jokowi that makes it easier for him to fix some of the weaknesses of Indonesia's democratic political system, especially the role of the parliament. His policy leverage during a second five-year term may be enhanced significantly. According to a January 23 piece in Republika, Jokowi's party, the Indonesian Democratic Party Struggle (PDIP), and its coalition allies are expected to control approximately 56 percent of seats in the new parliament that will also be elected on April 17.
A third of the world population is voting this year and with populist rhetoric already on par with what was witnessed in the 1930s there is ample scope for continued populist uprising. After all, we are now talking about a global phenomenon whereas the pre-War era was really just Europe.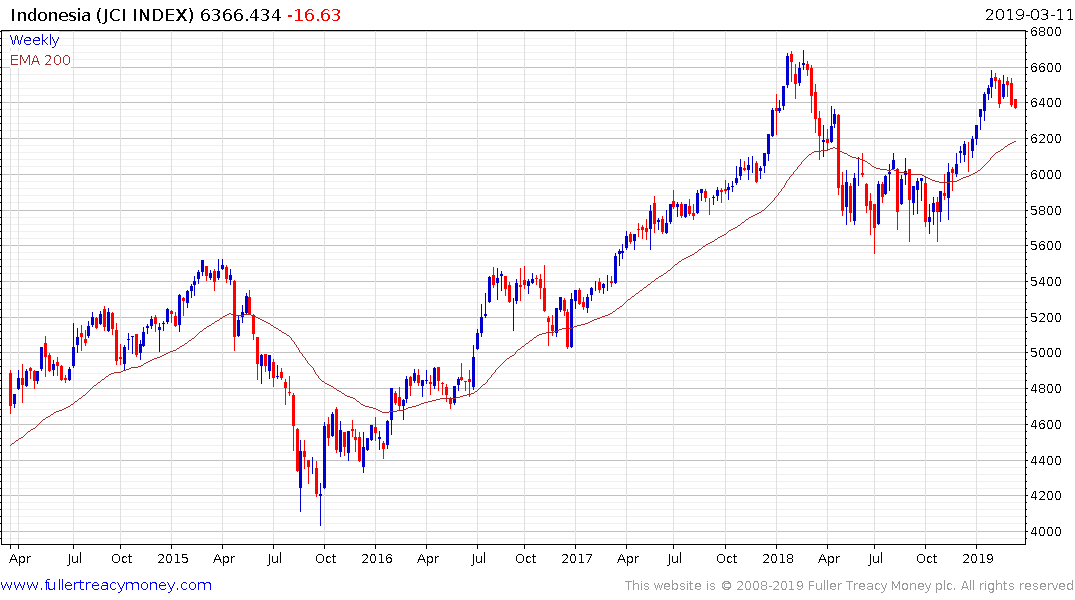 Jokowi has represented a safe pair of hands from investors' perspectives and the market appears to be pricing in a continuation of his rule. However, with such a tight race there is scope for some volatility ahead of the election and the Jakarta Composite appears likely to unwind its overextension relative to the trend mean.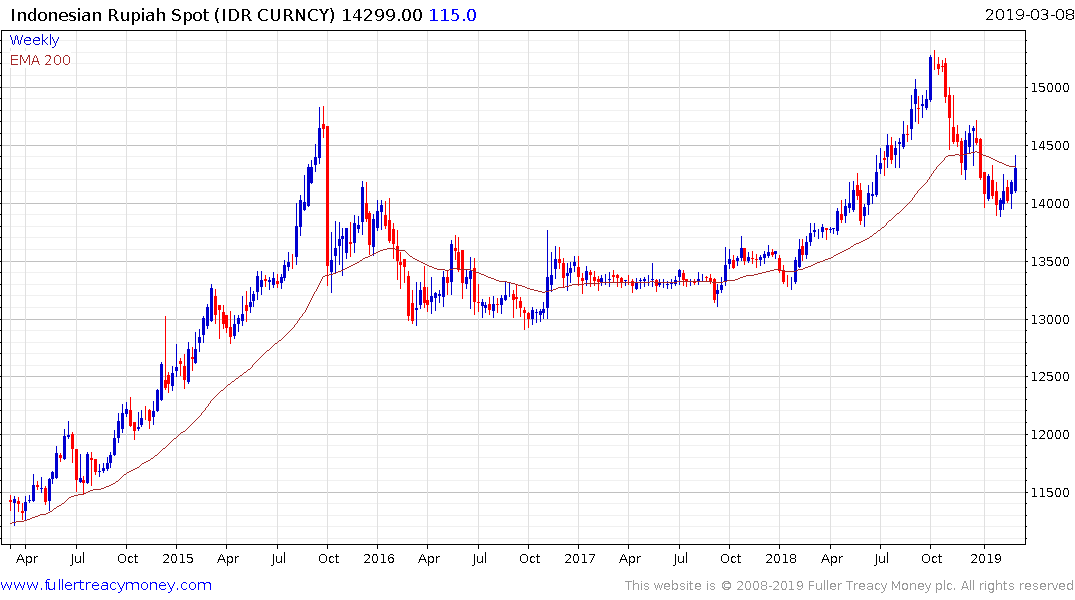 The Dollar popped on the upside against the Indonesian Rupiah on Friday, following the pullback in China. It is now testing the region of the trend mean and a sustained move above IDR14,400 will be required to challenge the Rupiah's recovery.
Back to top