South Africa's Sibanye Gold to Buy Stillwater Mining for $2.2 Billion in Latest Platinum Push
This article by Kevin Crowley for the Wall Street Journal may be of interest to subscribers Here is a section:
The moves illustrate the tectonic shifts recalibrating the global mining industry after the commodities bust. The Stillwater purchase is Sibanye's first foray outside of Southern Africa and its latest bold move to diversify beyond gold mining.

The acquisition is also a vote of confidence in the platinum group of metals, which includes platinum and palladium, most commonly used in the auto industry to reduce engine emissions, in addition to a strategic diversification away from the often-difficult operating environment in South Africa.

Sibanye has a long and storied history in the mining industry. It was spun off in 2013 from three aging South African mines held by Gold Fields Ltd., a company founded by colonial pioneer Cecil John Rhodes.

In a press release Friday, Stillwater, of Littleton, Colo., which has two mines in Montana and Colorado, said its board approved the deal. The $18-a-share bid represents a 23% premium to Stillwater's closing price on Dec. 8. The two largest shareholders of Johannesburg's Sibanye have confirmed their support of the deal.
Here is a PDF of the full story.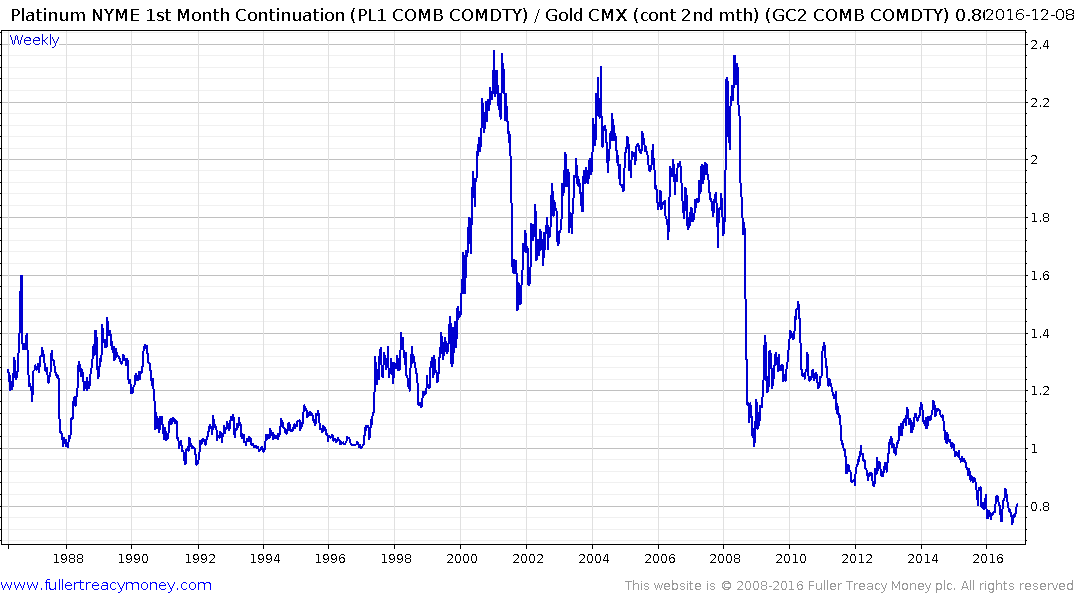 Platinum is trading close to historic lows relative to the gold price. Part of the reason for this is because diesel has taken a hit from the Volkswagen emissions cheating scandal. Meanwhile the rise of electric vehicles represents an additional challenge since they do not require catalytic converters. These are important considerations but there is the additional fact that platinum is a small market, supply is limited and the cost of extraction is high.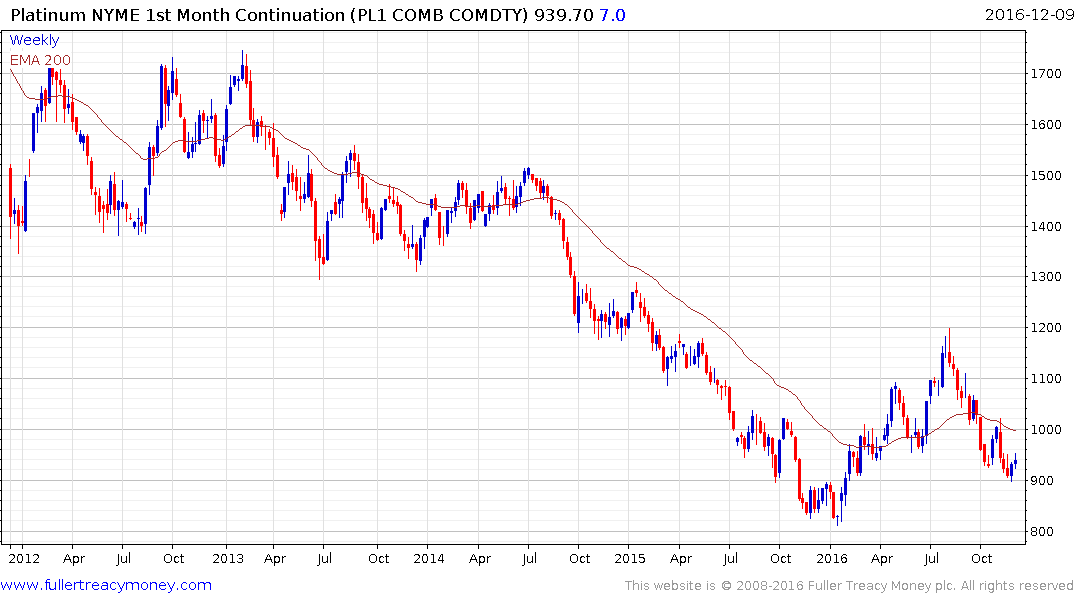 Platinum has returned to test the $900 area and a progression of lower rally highs has been in evidence since August. A sustained move above $1000 will be required to signal a return to demand dominance beyond the short-term.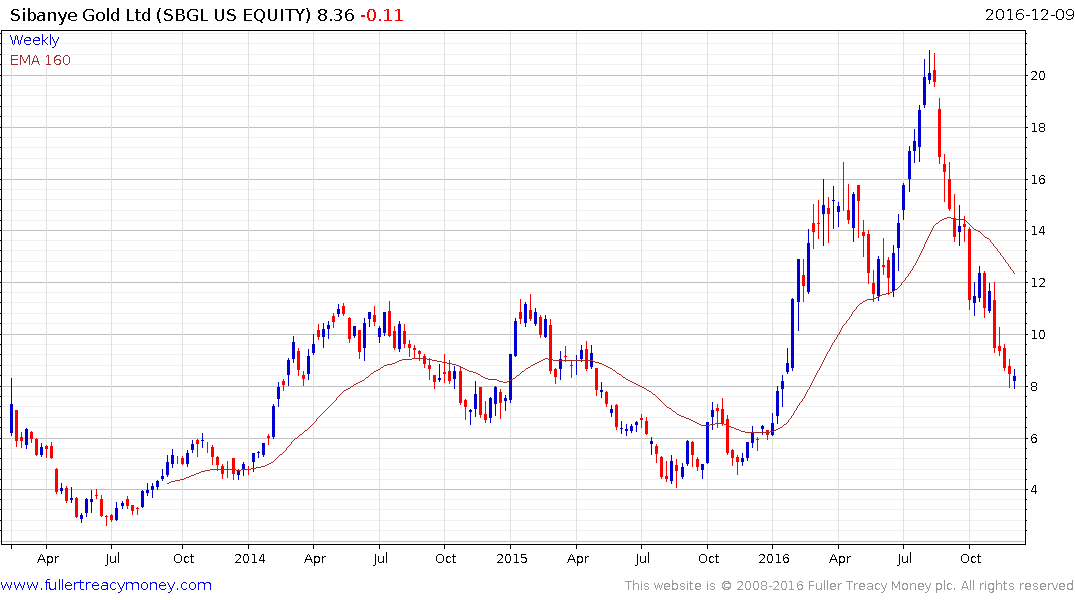 Sibanye (Est P/E 7.12, DY 6.94%) has one of the most consistent dividend policies in the mining sector and the yield has increased substantially following the steep decline since the August peak. Realistically a break in platinum's downtrend, not to mention gold, will be required to check this decline but it is certainly becoming more interesting considering how overextended the short-term move is.
Back to top