Platinum Tumbles With Palladium on South Africa Mining Accord
This article by Nicholas Larkin and Luzi Ann Javier for Bloomberg may be of interest to subscribers. Here is a section:
Trading in the metals almost tripled compared with the average for the past 100 days for this time, data compiled by Bloomberg showed. Holdings in exchange-traded products backed by the metals rose to records this week.

Anglo American Platinum Ltd., Impala and Lonmin Plc expect to get feedback from the union tomorrow. South African government-led meetings ended June 9 without agreement. The AMCU is meeting members at various mines today to obtain members' opinion on the proposal. The strike was the industry's longest and costliest.

"Regardless of the outcome, this is being construed as a positive step forward, and bets are being taken off the table," Steven Scacalossi, the global head for metals sales at TD Securities in Toronto, said in a report.

?Demand for the metals will exceed supplies for the third straight year, according to data from Johnson Matthey Plc, which makes a third of the world's catalytic converters. In China, the largest auto market, passenger-vehicle sales rose 14 percent in May, according to an industry group
Power cuts drove platinum prices to impressive heights in 2008 and highlighted just how sensitive the market is to South African supply disruptions. The labour unrest which has plagued a number of platinum miners for much of the last year held out the potential for a similar bullish catalyst. It did not materialise because supply from other sources proved enough to confine prices to a range.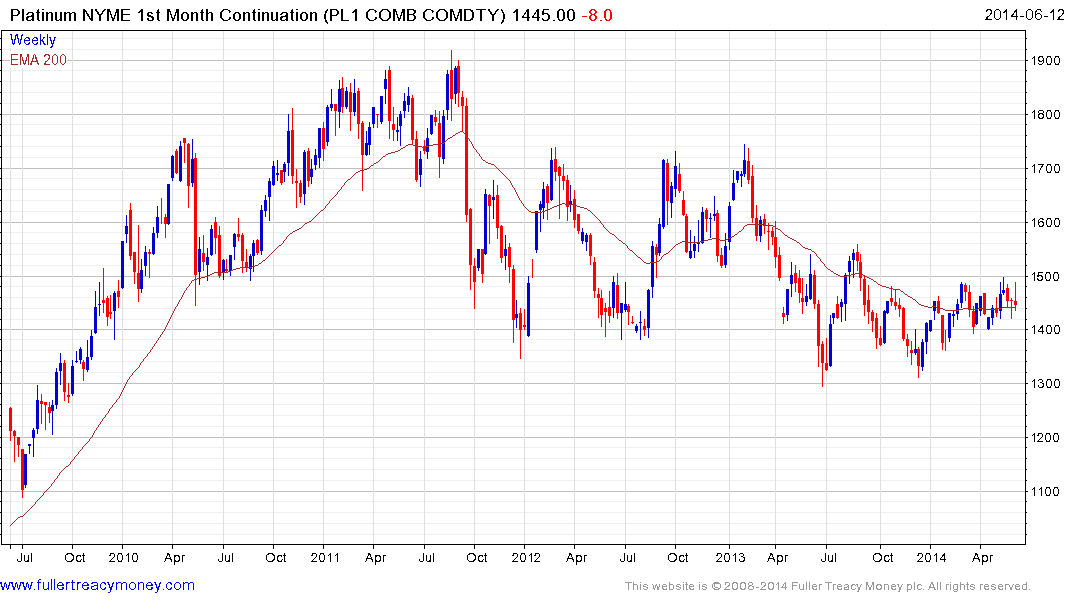 Platinum pulled back sharply today from the psychological $1500 area and will need to sustain a move above that area in order to confirm a return to demand dominance.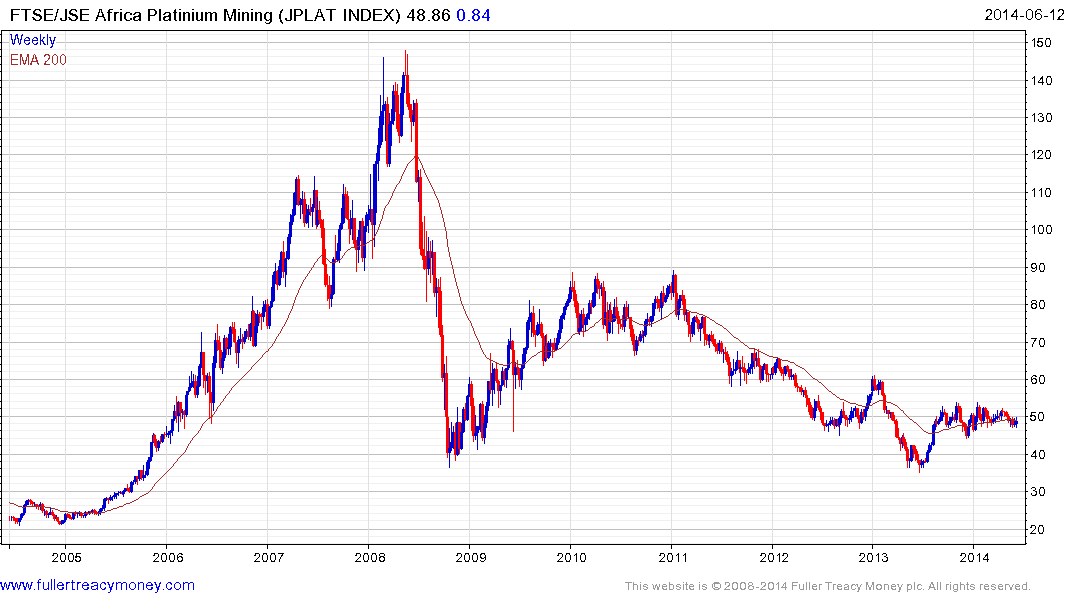 The Johannesburg Platinum Miners Index has been largely rangebound for much of the last year. While today's news should be positive for the most affected miners, the removal of a bullish catalyst for platinum prices highlights the fact they are still in a tough operating environment. Northam Platinum remains a relative strength leader and continues to firm from the ZAR4,000 area.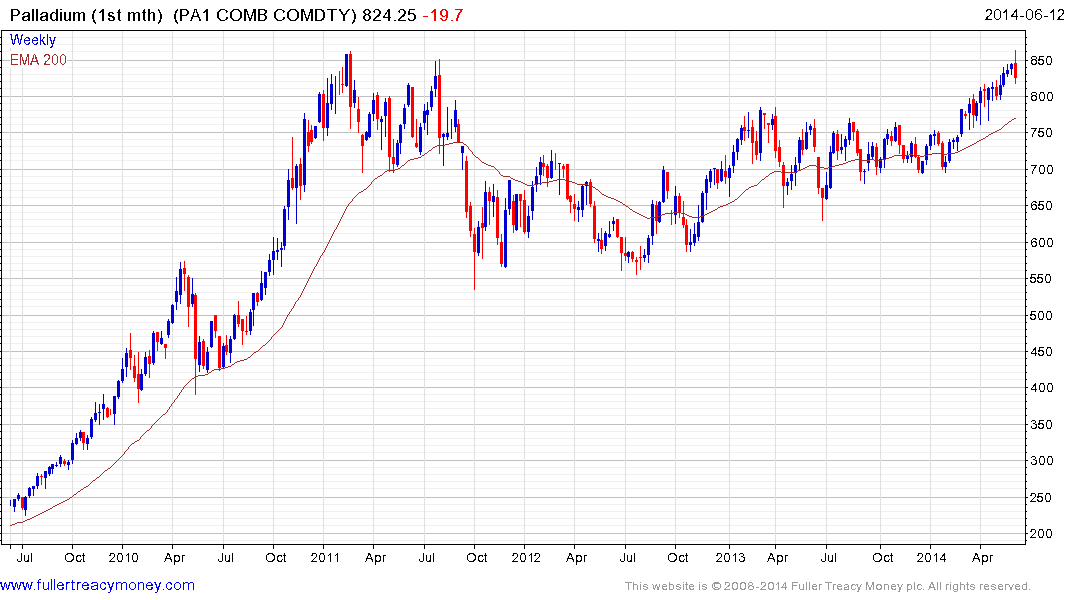 South Africa is the second largest producer of palladium behind Russia. Prices had benefitted from supply uncertainties in both countries. Palladium prices pulled back sharply today to form a downside weekly key reversal from the region of the 2011 peak; signalling a process of mean reversion has probably begun.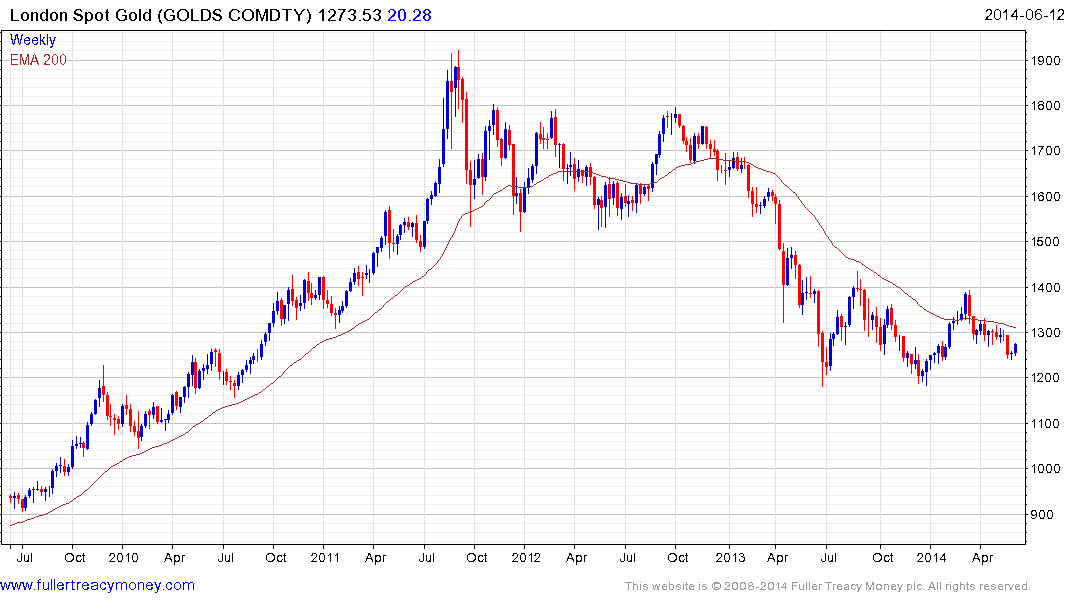 The concurrent strength of gold and silver today suggests at least some traders may have been playing the market through pairs trades which has acted as bullish catalyst as these positions have been unwound.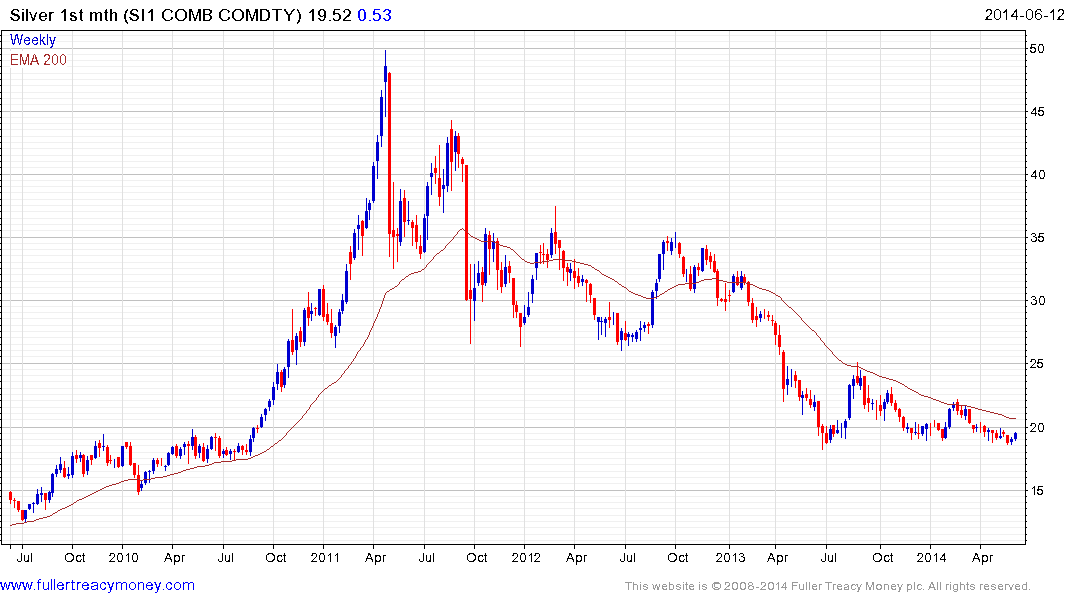 Gold continues to firm from the $1250 area while silver is bouncing from the lower side of a yearlong range.
Back to top