Pfizer Vaccine Partner Warns Against Winner-Take-All Mentality
This article by Naomi Kresge for Bloomberg may be of interest to subscribers. Here is a section:
Pfizer and BioNTech shares both dropped on Monday -- reversing a surge in response to positive test results last week -- after rival Moderna Inc. said its Covid vaccine was 94.5% effective in a preliminary analysis of a large clinical trial. Moderna also said its candidate has a much longer shelf life at refrigerator temperatures than the Pfizer-BioNTech jab, which would make it easier to store and ship globally.

BioNTech is working on the storage issues, and Sahin said he's confident that some of the current requirements around cold storage will change in the course of next year.

The successes in the clinic come even as the pandemic looks increasingly bleak in Europe and North America. The U.S. surpassed 11 million coronavirus cases on Sunday, while in Germany, BioNTech's home market, Chancellor Angela Merkel pushed for a tighter lockdown.
The best-case scenario is all of the primary vaccine candidates prove both safe and effective. That would open up manufacturing capacity of as much as 7 billion doses by the end of 2021. That suggests there is real scope for massive overcapacity and that vaccine production will return to a low margin business.
Even if only half of the primary contenders prove effective that will be the case. The conclusion is the easy money has been made in vaccines and related stocks are likely to be much more volatile going forward as news ebbs and flows.
The bigger picture is the introduction of vaccines is likely to be the catalyst for a return to synchronised global economic expansion. The countries that tackled the pandemic best are also those with the greatest leverage to the global economy. They are now in a strong position to prosper as global economic activity improves.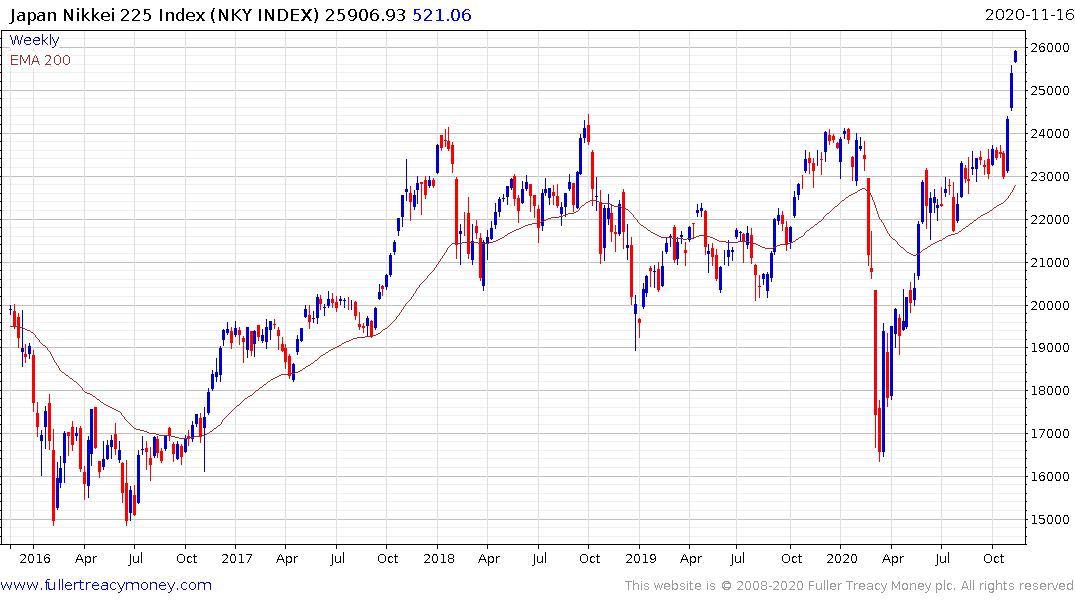 Japan's Nikkei-225 continues to extend its breakout from an almost three-year first step above the long-term base formation. That's despite the recent strength of the Yen.


South Korea is also extending the breakout from its most recent range and is approaching its early 2018 peak.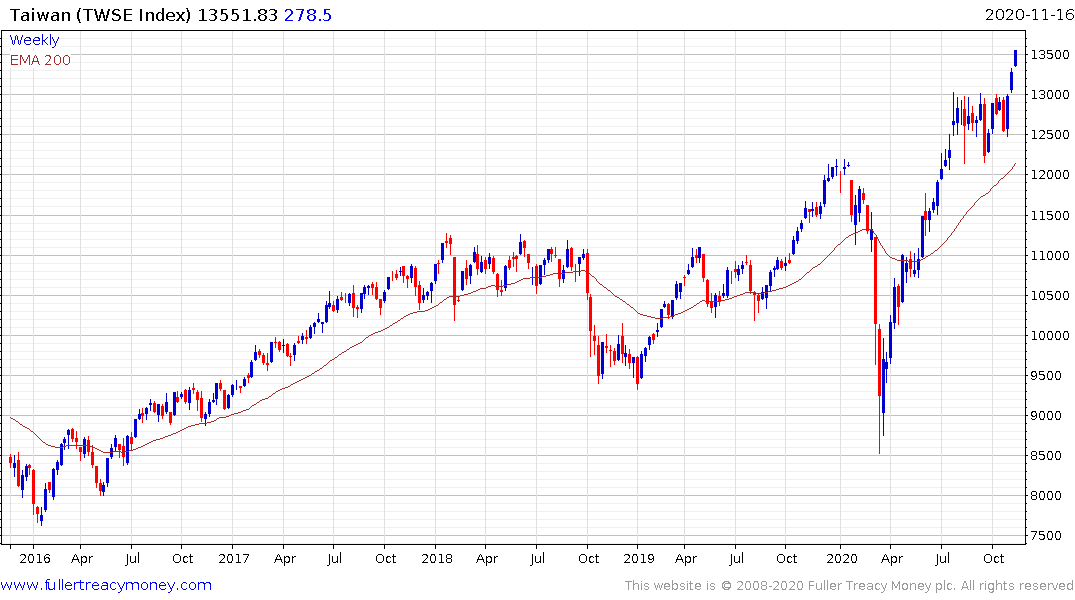 Taiwan has completed a 30-year base formation and continues to extend its breakout.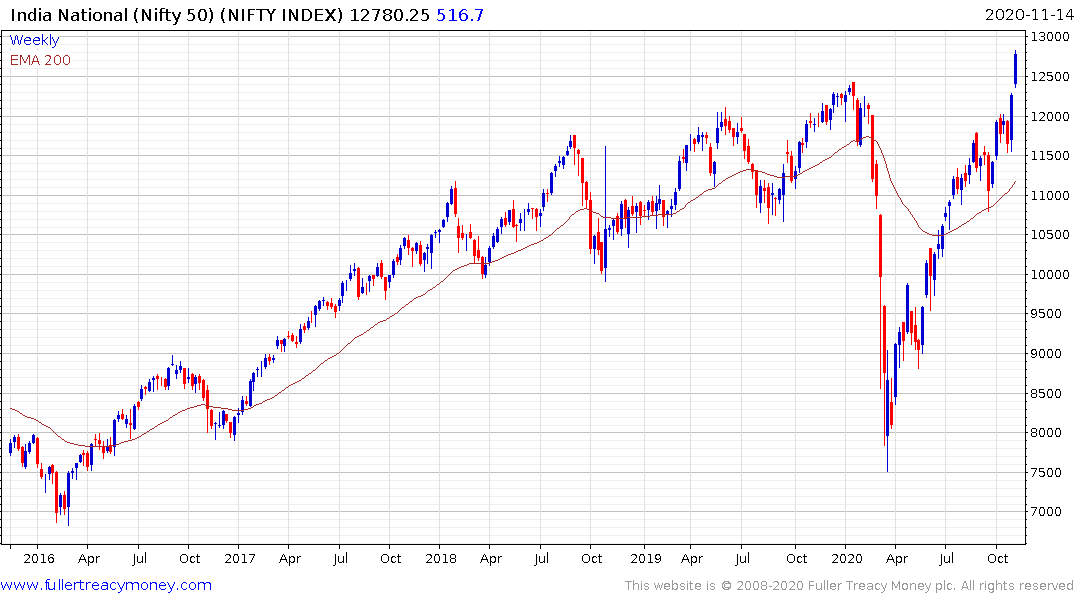 India's Nifty Index is breaking out to new all-time highs.
Emerging markets, commodities and industrials are among the biggest beneficiaries of a return to global expansion.
Back to top