PayPal and Square's Cash App have scooped up 100% of newly mined bitcoins, report says
This article from Business Insider may be of interest to subscribers. Here is a section:
PayPal and Jack Dorsey's Cash App have bought 100% of newly mined bitcoins as the digital token is seeing a record rally this year, according to Pantera Capital's monthly blockchain newsletter.

After PayPal announced it would allow its users to buy, sell, and hold the digital token, about 300 million active users got instant access to digital currencies.

The US payments firm's crypto-exchange platform, itBit, was recording only moderate volumes until PayPal's announcement.

But once PayPal's service went live, itBit's volumes started exploding within four weeks. PayPal is already buying 70% of the newly mined bitcoins while Cash App has bought about 40%, Pantera said.
If one company is buying all new supply and 60% of existing supply is held off market, the supply inelasticity versus rising demand argument goes into overdrive. The fact that one company can so readily soak up all new supply begs the question what happens when more companies open up crypto trading to their clients? It is also the most likely causal factor behind the jump in alt-coins over the weekend.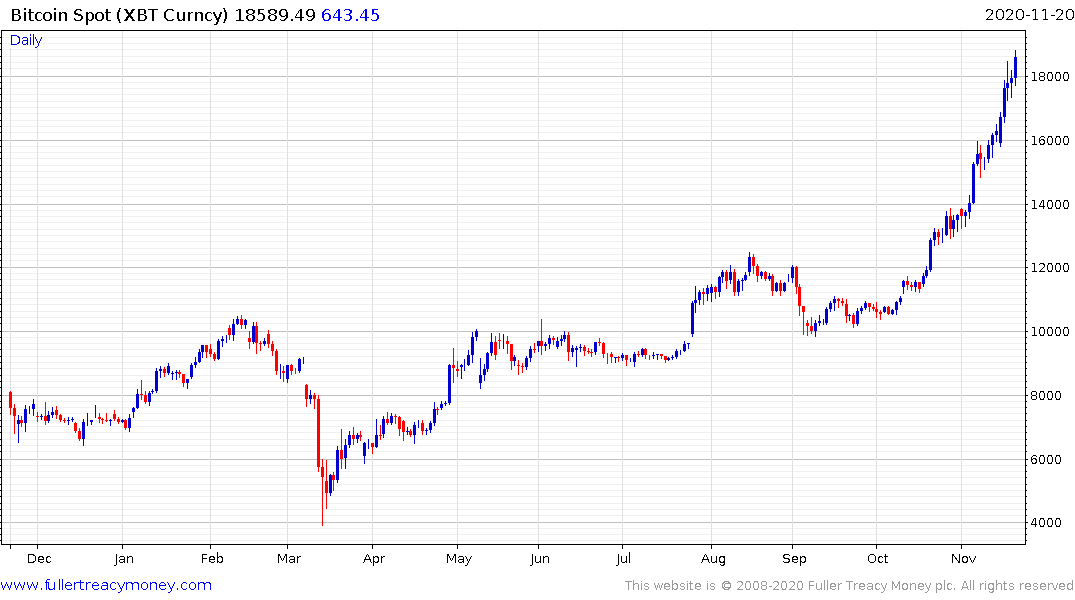 As I wrote on Friday, cryptocurrencies tend to trade like the precious metals sector but in an accelerated manner. Bitcoin has been outperforming but it has paused of late.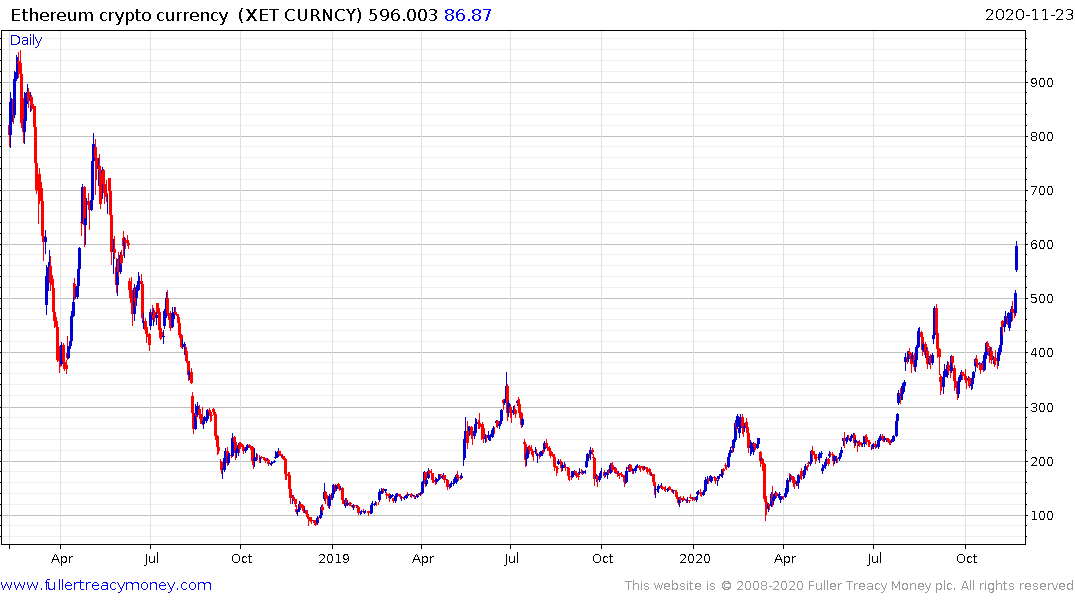 Meanwhile Ethereum broke out last week.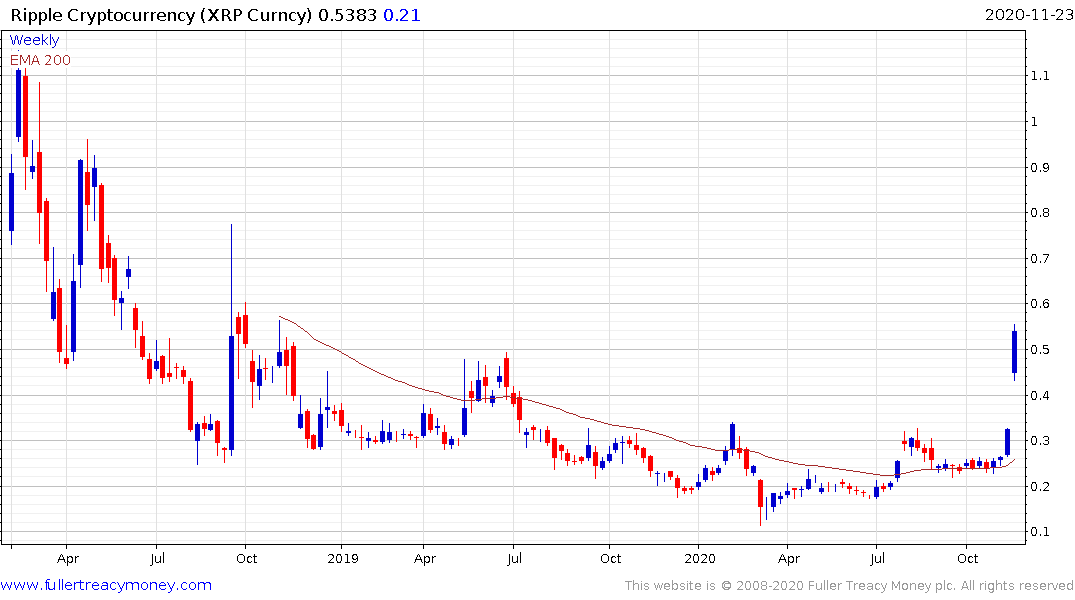 That had the knock-on effect of spurring demand for alt-coins like Ripple which gapped higher on Sunday.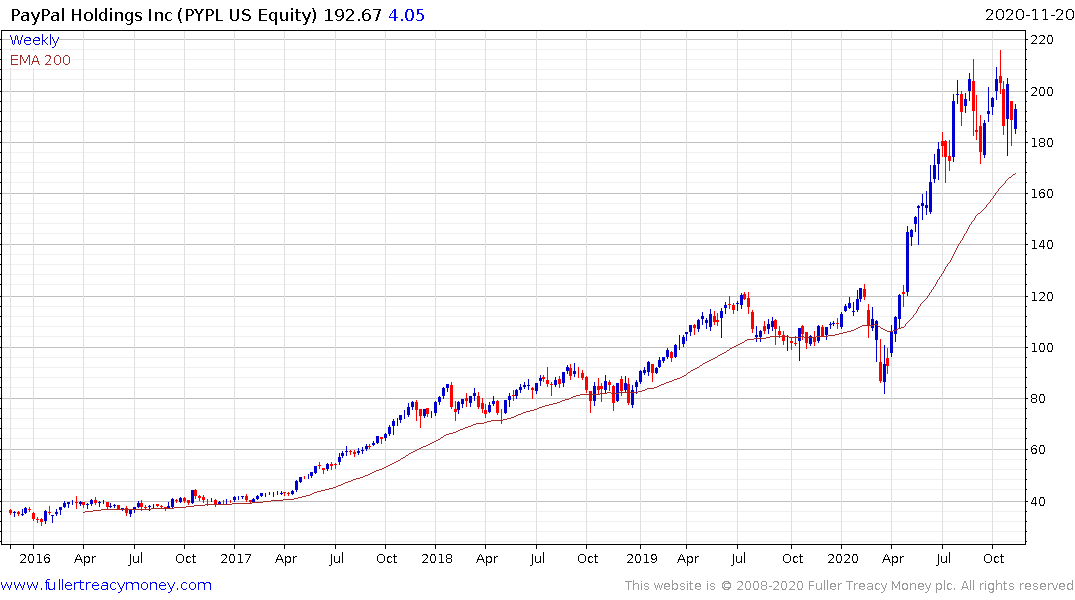 PayPal continues to firm within its range.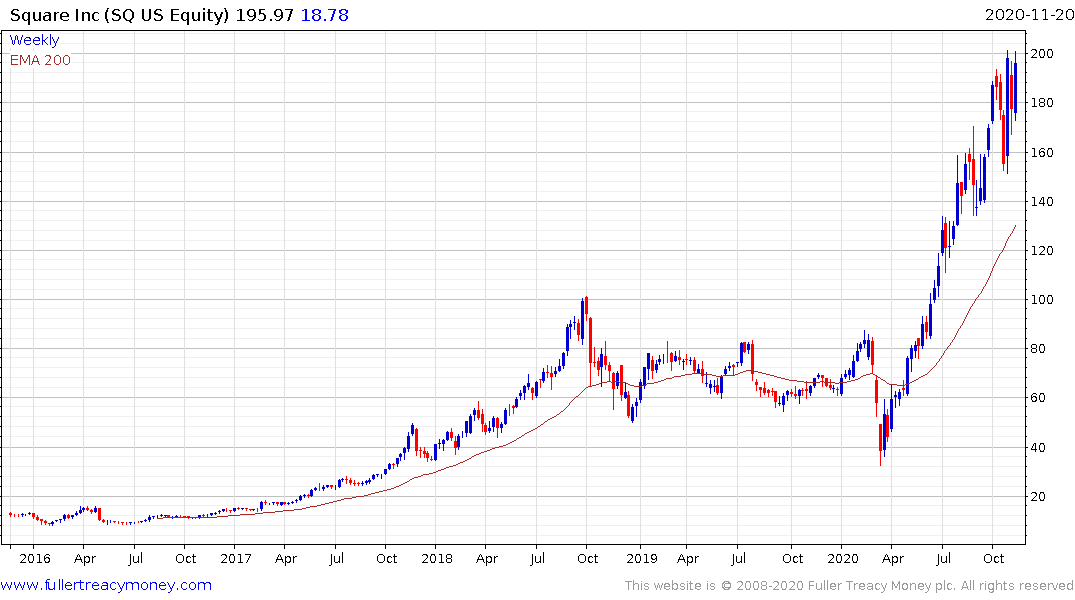 Square remains in a reasonably consistent but steep uptrend.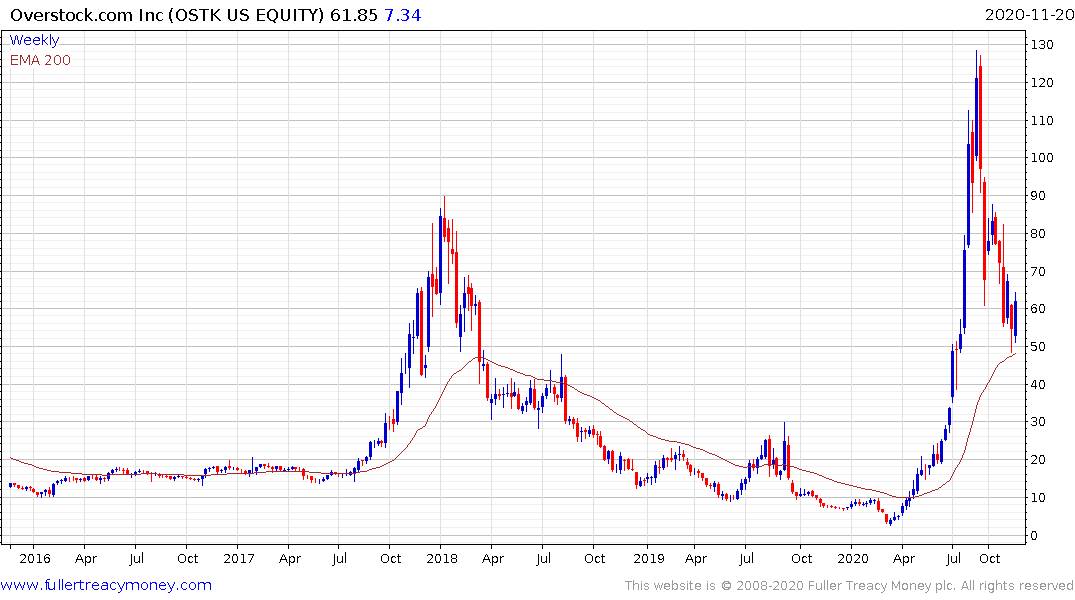 Overstock has been one of the main proxies for trading bitcoin in 2017. The share is currently firming from the region of the trend mean.
Back to top