Overview of Digital Assets and Blockchain
Thanks to a subscriber for this report from Goldman Sachs which may be of interest. Here is a section quoting Visa's CEO:
"And I would say that this [crypto] is a space that we are leaning into in a very, very big way and I think are extremely well positioned…So converting a digital currency to a fiat on a Visa credential, which then makes those funds available for shopping at any 1 of the 70 million Visa merchants and gives immediate utility to the digital currency. And we're the clear leader here. We've got over 35 digital currency platforms and wallets that have chosen to work with us. Coinbase, Crypto.com, BlockFi, Fold, Bitpanda are just some examples"
Here is a link to the full report.

The major investment banks were initially among the most sceptical of the crypto bull market but with so many clients asking for service, they have little choice than to give the market what it wants. This chart-laden report does a good job of laying out the existing arguments for the evolution of the digital assets market.

New technologies disrupt old businesses. In so doing they capture value from incumbents and go on to grow the market as they create value of their own. Visa and the other payments providers are the incumbents many fintech and crypto startups are targeting. Sure, they aspire to create real world value opportunities in the future, but in the near-term they are focused on disrupting the payments sector.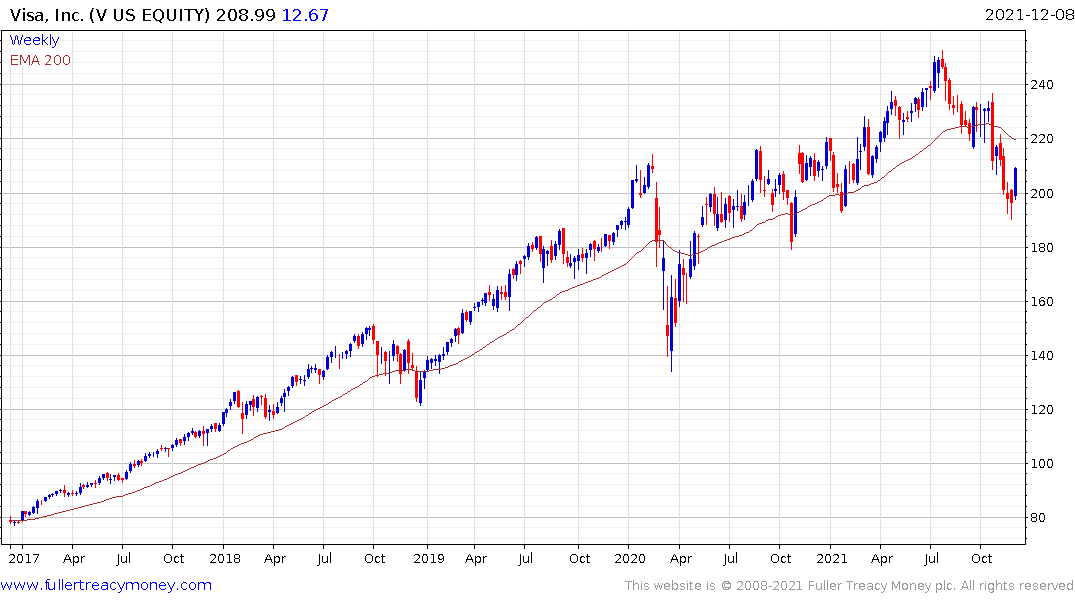 Visa is not exactly standing still in this regard. Its bigger problem is in sustaining margins when its largest customers are actively attempting to squeeze them. The share price is currently bouncing from the 1000-day MA. This is only the second time in the stocks history that it has tested the secular trend mean so it is important that support continue to found in this area and that last week's low hold.
Meanwhile, everyone knows what happened to bitcoin last weekend. The memory of that flash crash is still fresh in people's minds. As we approach this weekend it is to be expected some traders are taking precautionary action and selling early.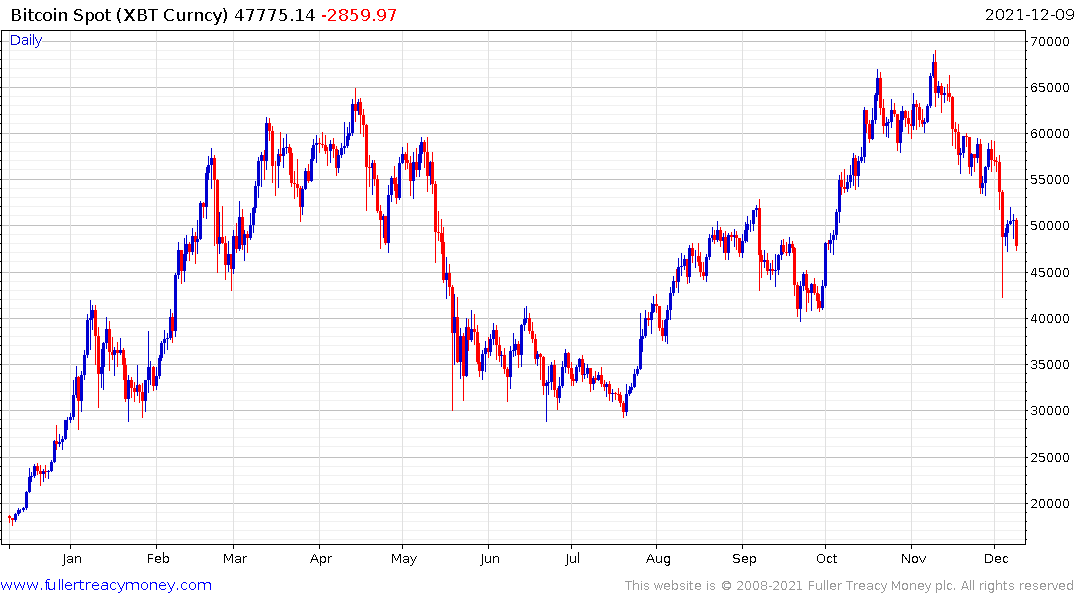 The price continues to pause below the psychological $50,000. The sequence of lower rally highs is still in place since the peak in November and the six-month uptrend is no longer consistent.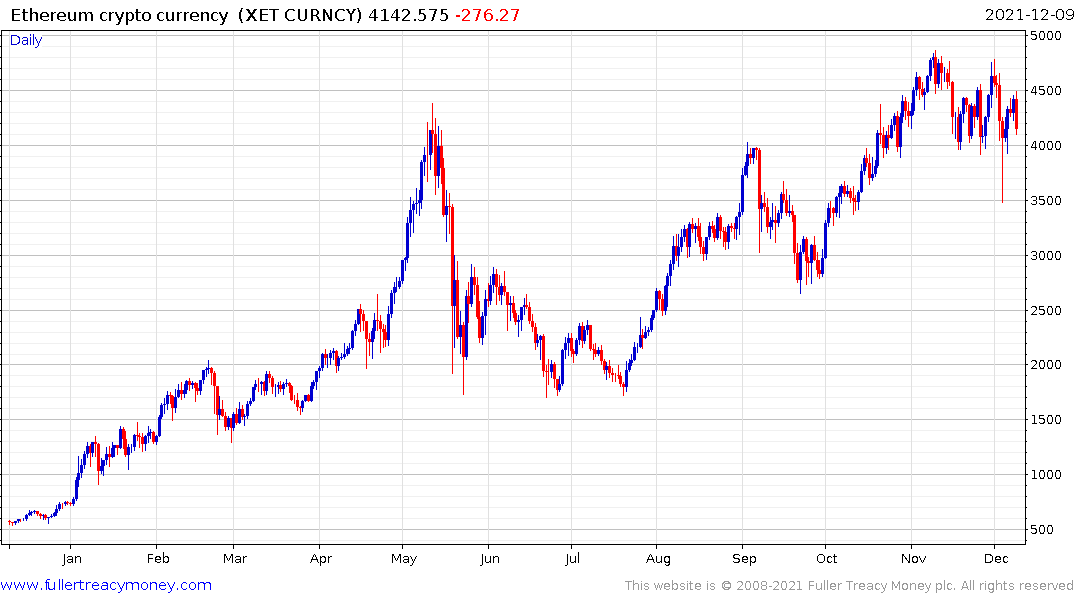 Ethereum has held up better but will need to continue to hold the $4000 area if the benefit of the doubt is to be given to the upside.
Back to top