Overheard Aide Says May to Offer Deadline Delay
This note from Bloomberg by Alex Morales, Tim Ross, Ian Wishart and Robert Hutton may be of interest to subscribers. Here is a section:
The U.K.'s chief Brexit negotiator Olly Robbins was overheard by an ITV news reporter in a Brussels bar talking about strategy. According to the broadcaster, he said the plan is to delay the vote on the divorce deal until the final week of March, and then give Parliament a choice between a revised version of May's deal and a very long extension of Article 50 talks.

The goal would be to scare Brexit supporters into line. A government spokesman said: "We don't propose to comment on alleged remarks from a private conversation. The government's focus is on securing the improvements Parliament needs to pass a deal so we leave the EU on March 29."
Regardless of how we might personally feel about the Brexit saga, the reality is a comparatively small number of politicians are willing to support a clean break from the EU. Moreover, they are outweighed by those who will accept any deal if it avoids that particular outcome. As the manoeuvring between the Conservatives and Labour persists that imbalance is likely to be the deciding factor in the UK seeking to delay Article 50. It also increases the potential any eventual deal with the EU will be membership in all but name.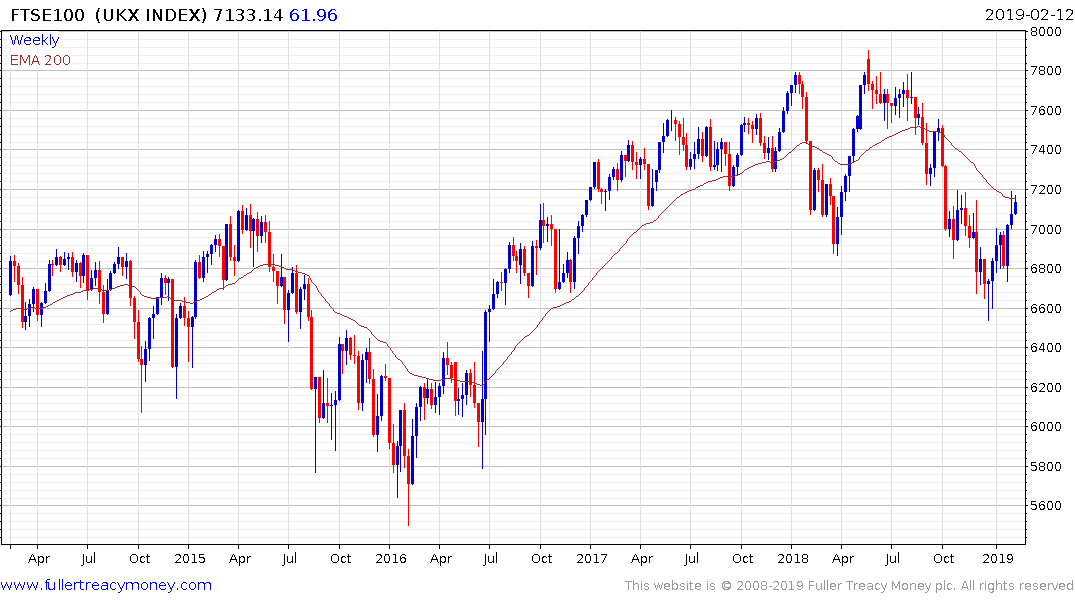 The FTSE-100 has broken the sequence of lower rally highs and is trading back above the psychological 7000 level as it tests the region of the trend mean. A sustained move above 7150 would help to confirm a return to demand dominance beyond short-term steadying.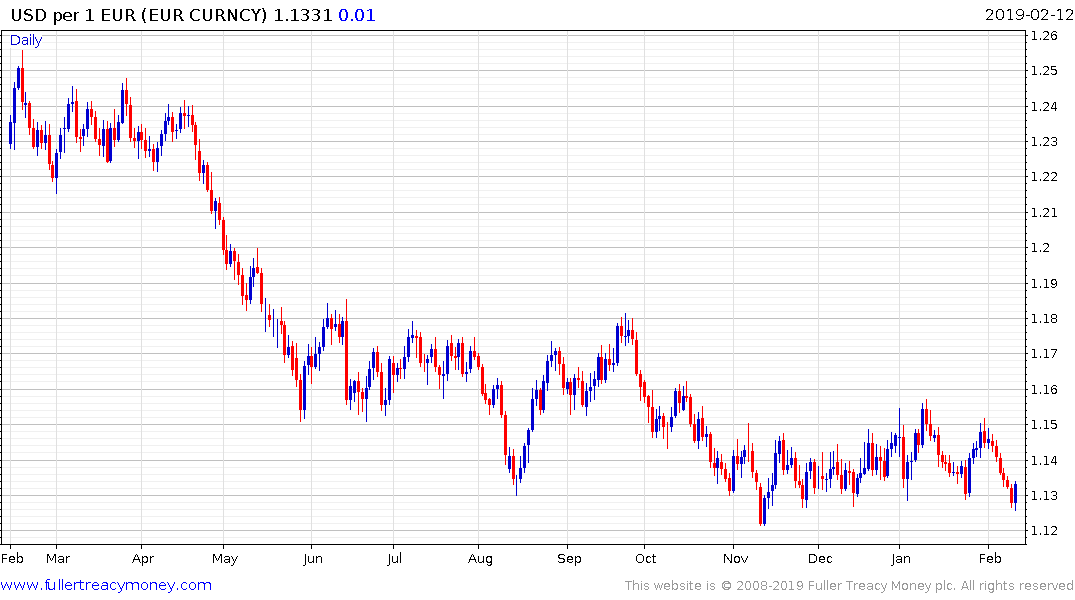 The Pound continues to consolidate in the region of the upper side of its range against the Euro and a sustained move below €1.13 would be required to question that hypothesis.
Back to top