Once Stellar Green Stocks Fell Even More Than Airlines in 2021
This article from Bloomberg may be of interest to subscribers. Here is a section:
After dropping by nearly a third this year, Vestas Wind Systems has warned that more pain lies ahead, amid surging commodity prices and supply-chain bottlenecks that disrupted production. But the cost of raw materials is not the only reason blamed for the lackluster returns.

In a way, green stocks are paying the price of past success, as a rally in 2019 and 2020 catapulted their valuations into the stratosphere. Now, much of the good news on government pledges to pivot their economies toward a low-carbon model is already priced in.

Even after this year's share price plunge, Siemens Gamesa trades at 52 times its expected earnings for next year, and Vestas at 45 times. That compares to 15.7 times for the Stoxx 600.

While equity strategists from BlackRock Inc. to Goldman Sachs Group Inc. and Societe Generale have said that decarbonization presents unprecedented opportunities to investors, near term headwinds remain.

Valuations for "green stocks are still elevated," Bloomberg Intelligence strategists Tim Craighead and Laurent Douillet said in a note. "Lower sales expectations and higher steel prices pressure wind-turbine profits."
Devon Energy and Marathon Oil are the top two best performing stocks on the S&P500 this year. Sentiment towards the energy sector has improved considerably among the investment community this year because of this performance.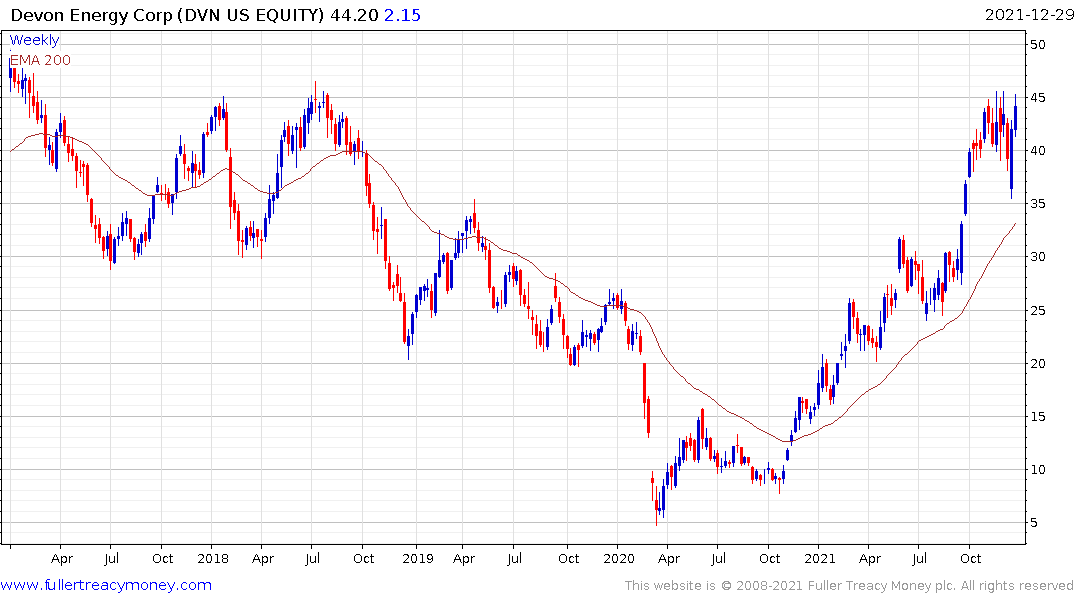 This example may also provide an example of what to expect from the solar and wind sectors. The shale boom was fuelled by massive borrowing to secure leases and drill wells. Profits were secondary. That changed as liquidity tightened in 2018/19. Investors began to demand returns. Exploration budgets were slashed and dividends were increased. The sector was ideally placed to benefit from a recovery in oil prices.
The renewables sector has benefitted enormously from economies of scale, China's labour costs, low commodity prices, a favourable regulatory framework and low interest rates. The efficiency gains from manufacturing have already been delivered. The big question going forward is how the path of interest rates will evolve, how high commodity prices will rise and to what degree those challenges will be offset by high carbon emission prices.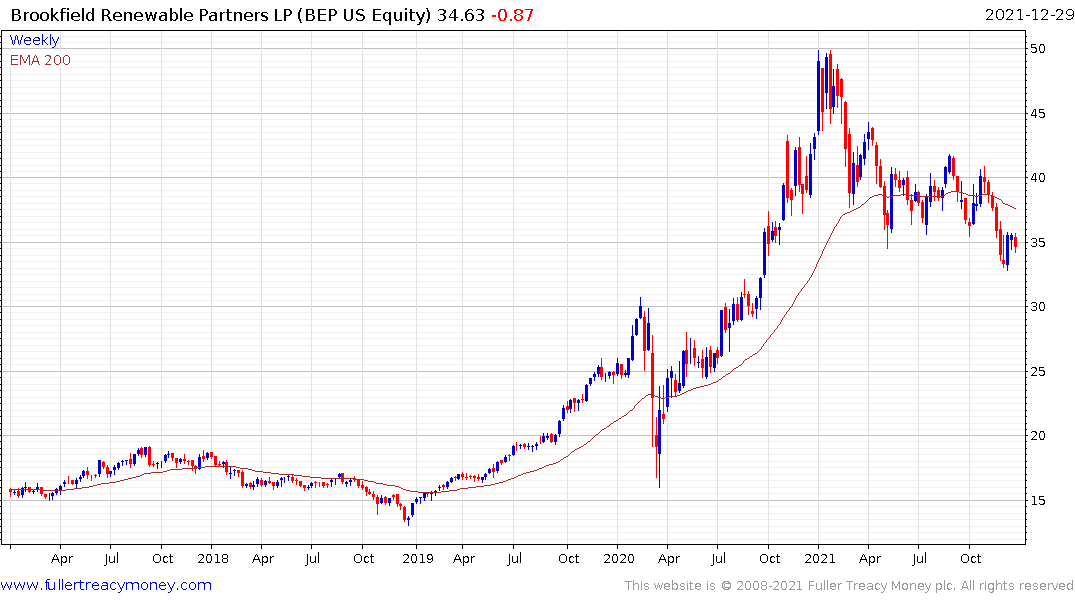 Both the wind and solar ETFs and Brookfield Renewable Energy Partners (DY 3.47%) are attempting to firm from the lower side of their respective ranges.
Back to top