On Target November 6th 2019
Thank to Martin Spring for this edition of his letter which may be of interest. Here is a section on the Dollar:
Are we about to see a "currency pact" between the US and China? Investment bank Jefferies' Hong Kong-based Christopher Wood sees it as a possible significant development in the difficult ongoing trade negotiations between the two countries.

It could give Donald Trump "a face-saving 'out' in terms of declaring victory in negotiations, where he has clearly over-estimated his leverage, for the simple reason that the Chinese leader has more tolerance to take pain than does America's."

A currency agreement based on a Chinese commitment not to engage in a competitive devaluation of its renminbi makes sense as both Washington and Beijing want the same thing. Neither wants a stronger dollar and a weaker yuan.
Beijing may see such an agreement as a way at least to end an escalation of the trade war or even to end it. It has no desire to see a major devaluation against the dollar. That would encourage accelerating capital outflow – "the Achilles heel of China's command economy" -- at a time when such pressures are rising because wealthy citizens are keen to achieve international diversification. The outflow reached about $240 billion in the 12 months to the second quarter.

Devaluation would also make Chinese consumers poorer in dollar terms, undermining the policy of seeking to make the economy more driven by domestic consumption. And it would undermine the current successful policy of attracting foreigners to invest in China's stock and bond markets.

"The last thing China needs right now is a further sharp appreciation of the US dollar – and that also seems the last thing Trump wants."
Here is a link to the full report.

China has to manage capital flight risk. The drop below the psychological CNY 7 area earlier this year was a catalyst both for a breakout by the gold price for Chinese investors and the desire to become globally diversified.
I've been at a number of meetings recently where there has been intense interest in developing strategies to get money out of China and into US trusts. The figures being bandied around are of the ten-figure variety which is either a fishing exercise or has some credibility. One thing is for sure, the number of incoming calls has been climbing expressing interest.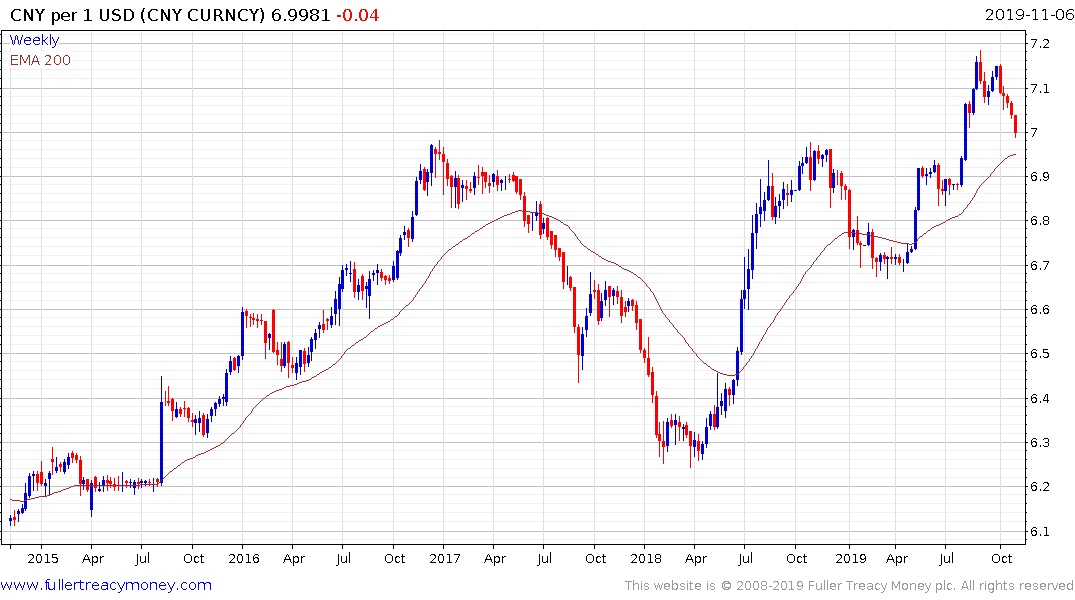 That suggests China has to be acutely sensitive to the impact and further devaluation will have on capital flight. Concurrently, China does not want a strong currency because it needs to support its ailing manufacturing sector, which remains a major employer.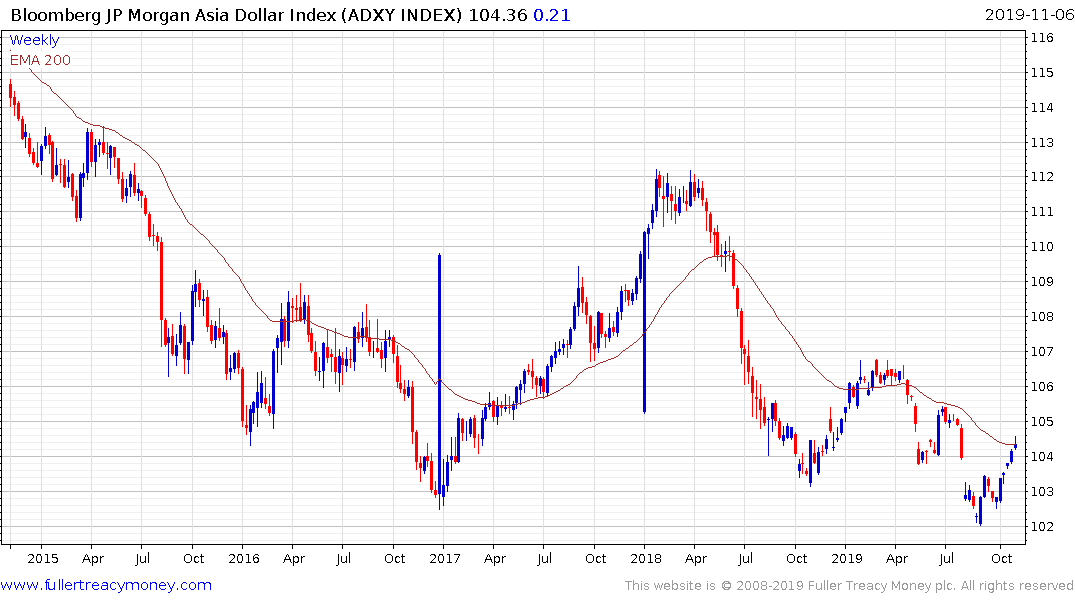 The Asia Dollar Index paused in the region of the trend mean today and will need to sustain a move above 105 to confirm a changer of trend.
The Renminbi closed above CNY7 today, for the first time in since August. Nevertheless, a sustained move stronger than the trend mean will be required to question the medium-term trend of depreciation.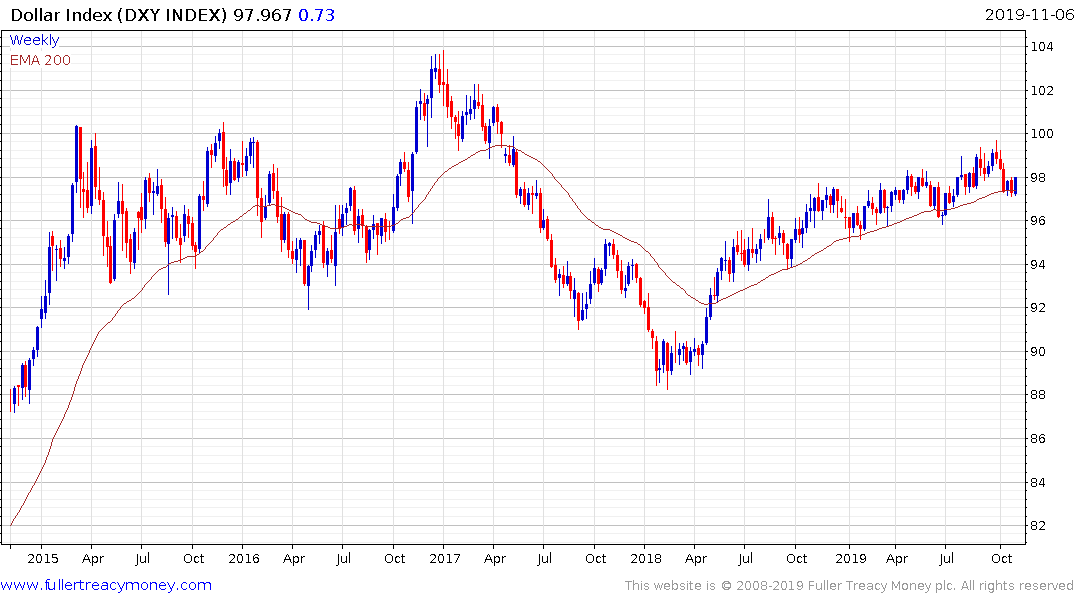 The prospect of an accommodation on currency manipulation is an interesting question since the USA may eventually become more aggressive in attempting to devalue the Dollar. The "least dirty shirt" argument continues to support the Dollar at present but record deficits and monetary easing are likely to eventually take a toll.
Back to top