On Target July 15th 2021
Thanks to Martin Spring for this edition of his report. Here is a section on the best wartime assets to own.
Conclusion: The best in-country stores of wealth are non-ostentatious property, such as remote farmland or vineyards. Just make sure the mortgages are paid off.
Jewellery and gold are crucial since they can be readily exchanged for daily necessities.

The best out-of-country stores of wealth are equities, jewellery and land. They should be located or stored in safe jurisdictions, protected by geography, rule of law and a strong national defence. The United States, New Zealand, the United Kingdom and Switzerland come to mind.

Don't be tempted to sell just because news goes from bad to worse. And maintain a well-diversified portfolio of stocks.

Those are the key investing lessons from the Second World War.
There is a Chinese proverb to the effect that the most dangerous thing is for a thief to know who you are. The secret to sustained wealth in a time of global crisis is to become anonymous to anyone with the power to measure your wealth and take it away. That's never been easy but it is getting harder.
The world's governments are doing their best to remove safe havens on the basis of cutting corruption, combating terrorist financing and tax evasion. However, the reality is individuals have very real concerns about being disenfranchised by their governments whose priorities can change in a heartbeat.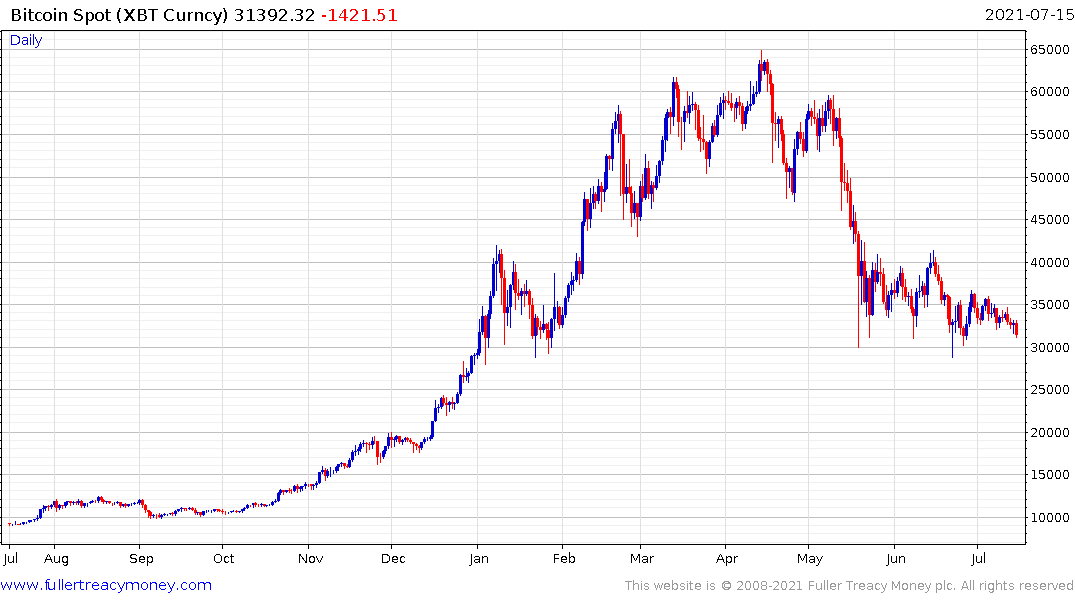 Bitcoin has been held up as an answer to these problems but the public nature of the blockchain ledger is no panacea. Rather it is a mechanism for transferring wealth around the world but that is only the beginning of a quest to find a secure home for it. Meanwhile the ongoing drive towards central bank digital currencies represent a significant risk to owners of tokens.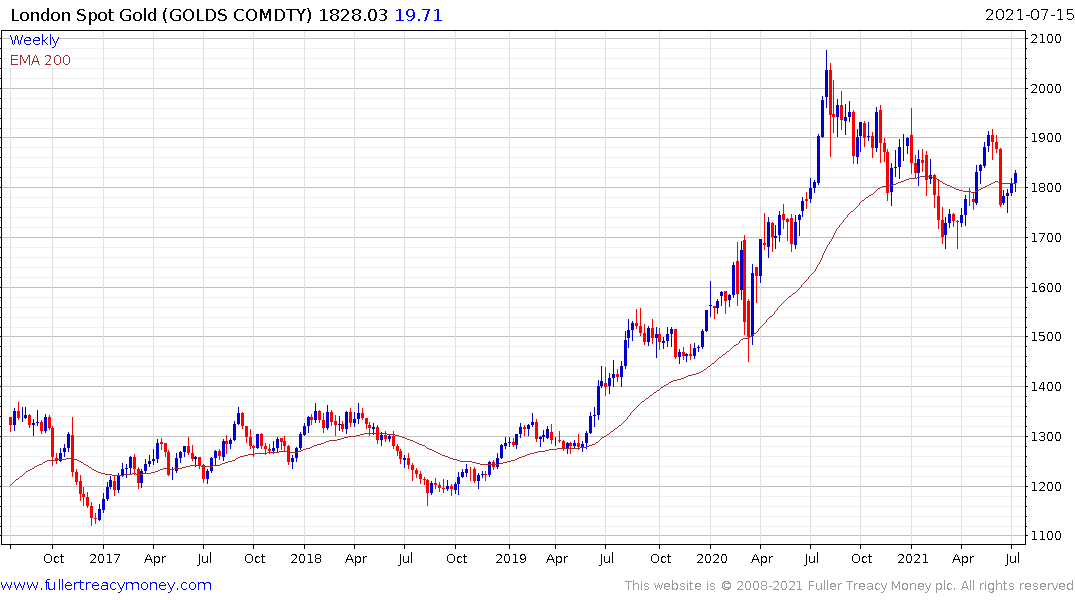 Physical gold has no counterparty risk. The price is currently holding above $1800. If it can continue hold above the late July low $1750, we can conclude the correction is over.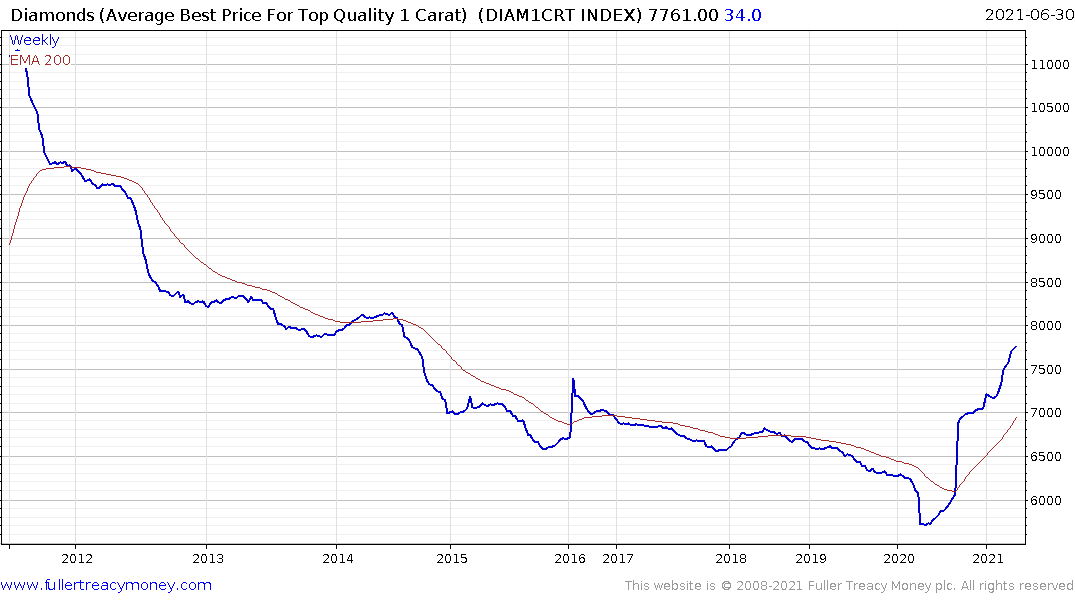 Diamonds or stamps represent the ultimate portable wealth. Diamond prices seem to have a strong correlation with agricultural prices and continue to trend higher.
Back to top