Sliding Oil Triggers LNG Drop as Indian Demand Seen Rising
This article by Anna Shiryaevskaya for Bloomberg may be of interest to subscribers. Here is a section:
LNG prices in Japan, the world's biggest buyer of the fuel, will probably plunge 35 percent in 2015 and Indian costs will decline 33 percent, according to Energy Aspects Ltd., a London- based consultant. Costs in Asia will this year average below $10 per million British thermal units for the first time in four years as new projects in Australia and the U.S. boost supply through 2016, Bloomberg New Energy Finance said.

Most LNG in Asia is linked to crude costs with a time lag of several months, so Brent's 49 percent drop in the second half of 2014 hasn't fully filtered into prices. Global demand for the gas chilled to minus 170 degrees Celsius (minus 274 Fahrenheit) will rise 9.8 percent this year amid increased imports by India and southeast Asia, after climbing 0.5 percent in the first nine months of 2014, according to Sanford C. Bernstein.

"We are already seeing, at current prices, renewed interest from Indian buyers," Laurent Vivier, vice president for strategy and market analysis at Total Gas & Power, said Monday by e-mail. "There is some flexibility in the demand as well. When prices fall to current levels, it creates additional demand."
Consumers have bemoaned the link between natural gas pricing and crude oil over the last decade but the pendulum has swung back in their favour over the last six months. As major energy importers without significant domestic supply Japan and India are major beneficiaries of the decline in oil prices.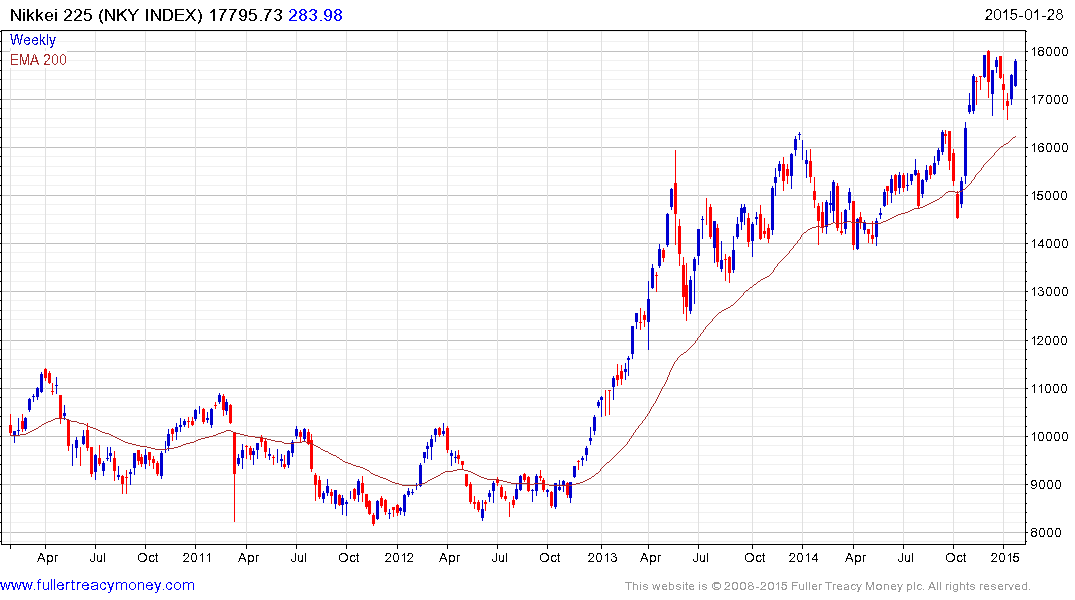 For Japan, the fall in oil prices gives the BoJ additional room to stimulate the economy while consumers will see they have additional cash. The Nikkei-225 continues to firm within its three-month range and a sustained move below 16,500 would be required to question medium-term potential for a successful reassertion of the medium-term uptrend.

In addition to his many talents Narendra Modi is a lucky man. He came to office as some of the reforms instituted by the previous administration were coming to fruition, he heads a single party government for the first time in a generation, he is committed to improving standards of governance and the commodities he needs to build the infrastructure India requires are now falling in value. This has allowed the RBI to cut interest rates and the Rupee has been among the firmest currencies in the world over the last 12 months.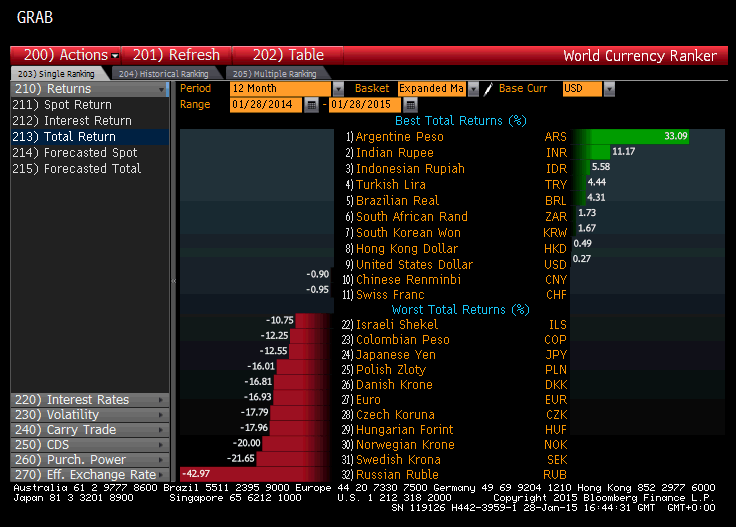 India has lagged China's growth rate over the last decade but that may be changing as the reform agenda ramps up in India and China's expansion moderates not least due to size. This graphic from Deutsche Bank highlights India's growth potential.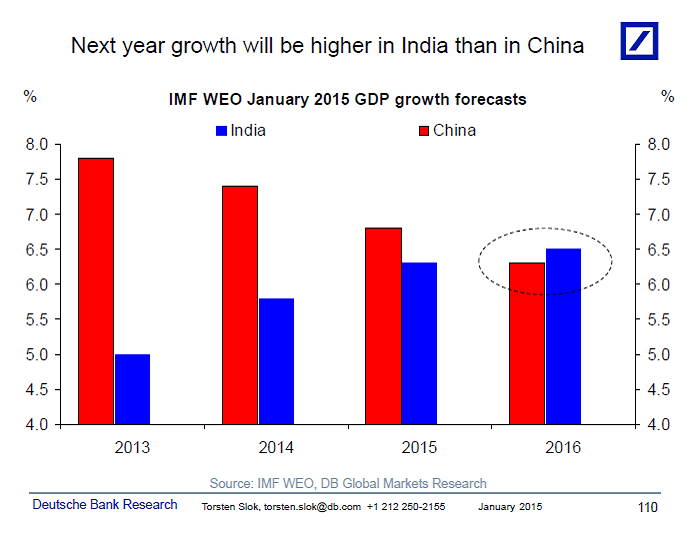 The Nifty Index is somewhat overbought at present but a sustained move below the 200-day Ma would be required to question the consistency of the medium-term uptrend.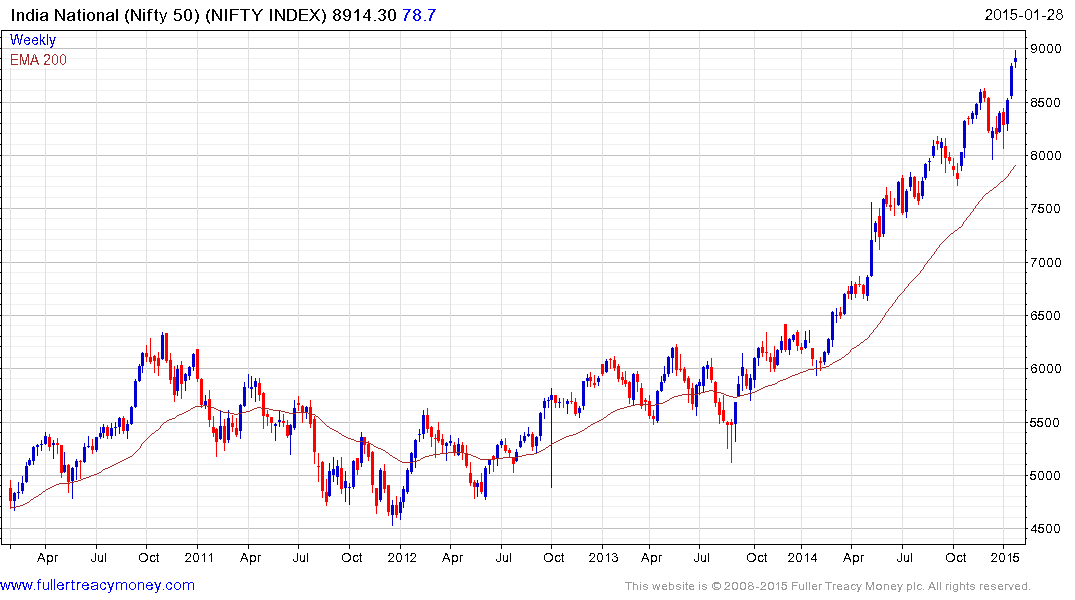 Back to top