NZ to trial world-first commercial long range, wireless power transmission
This article by Loz Blain for newatlas.com may be of interest to subscribers. Here is a section:
Emrod currently has a working prototype of its device, but will build another for Powerco, with plans to deliver by October, then spend several months in lab testing before moving to a field trial. The prototype device will be capable of delivering "only a few kilowatts" of power, but can easily be scaled up. "We can use the exact same technology to transmit 100 times more power over much longer distances," said Emrod founder and serial entrepreneur Greg Kushnir. "Wireless systems using Emrod technology can transmit any amount of power current wired solutions transmit."

The system uses a transmitting antenna, a series of relays and a receiving rectenna (a rectifying antenna capable of converting microwave energy into electricity). Each of these components appear in these images to simply look like big ol' squares on poles. Its beams use the non-ionizing Industrial, Scientific and Medical band of the radio spectrum, including frequencies commonly used in Wi-Fi and Bluetooth.

Unlike Tesla's globally-accessible free power dream, the power here is beamed directly between specific points, with no radiation around the beam, and a "low power laser safety curtain" immediately shuts down power transmission before any object, like a bird, drone, power thief or helicopter, can touch the main beam. There will be no difficulties this time working out where to place the meter.
The potential for wireless power transmission is a significant potential gamechanger for the energy sector because it represents an elegant solution to the question of how to connect very remote generating locations to points of consumption. While still in its infancy this is exactly the kind of technology that would benefit from venture funding and could succeed in boosting productivity.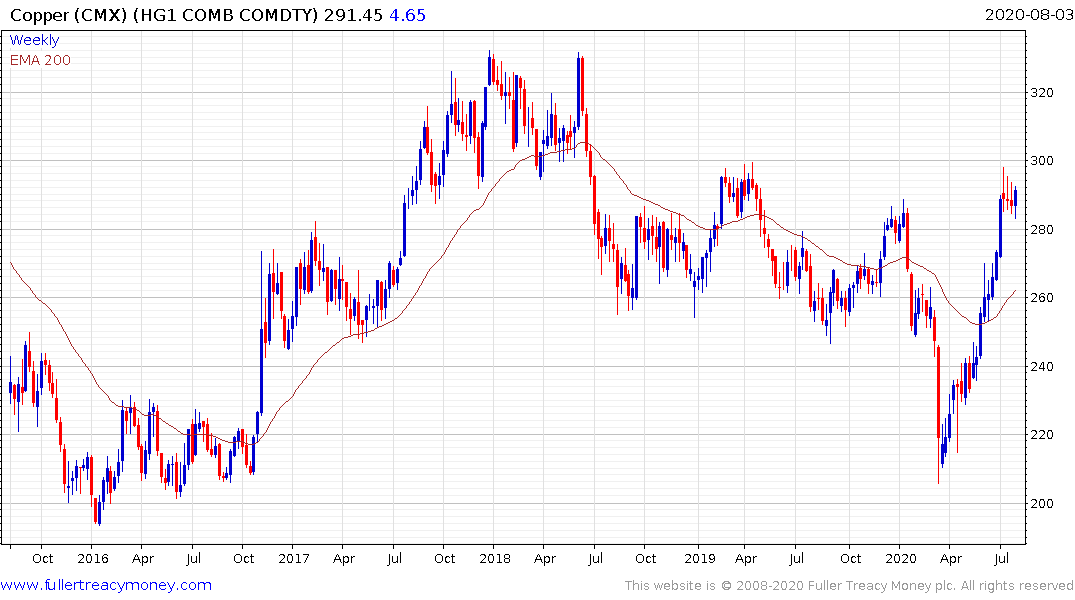 It's not great news for copper demand over the long term if the technology is in fact viable. The copper price continues to pause below $3 but firmed impressively today following what has so far been a similar sized reaction to those posted since March.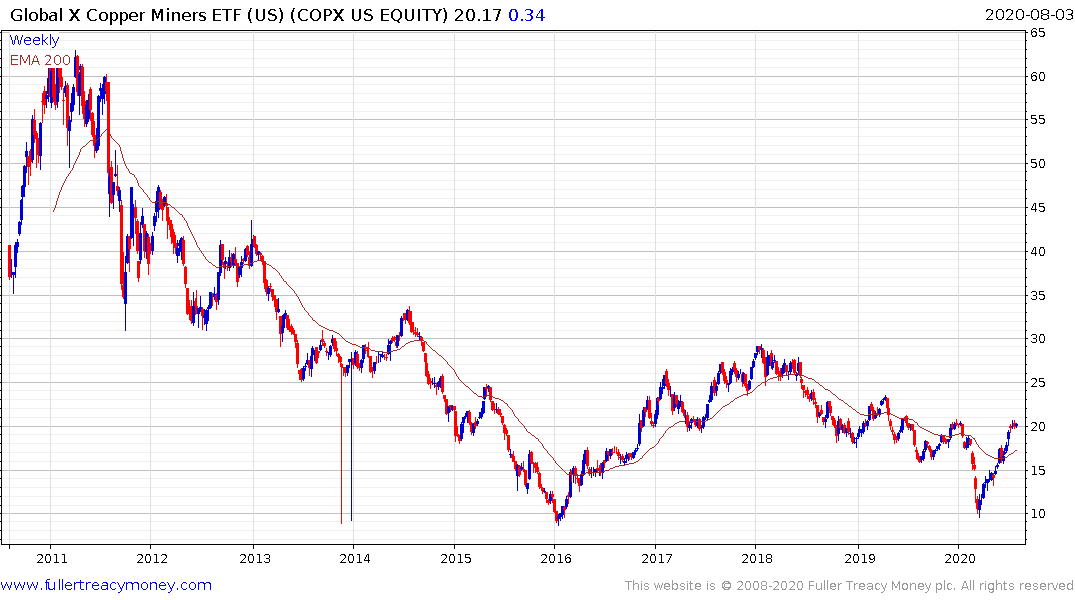 The Global X Copper Miners ETF has rallied to challenge the more than two-year downtrend and a sustained move below the trend mean would be required to question medium-term scope for additional upside.
Back to top