Nobel UN food agency warns 2021 will be worse than 2020
This article by Edith Lederer for AP News may be of interest to subscribers. Here is a section:
In April, Beasley said 135 million people faced "crisis levels of hunger or worse." A WFP analysis then showed that COVID=19 could push an additional 130 million people "to the brink of starvation by the end of 2020."

He said in Wednesday's virtual interview from Rome, where WFP is based, that while famine was averted this year, the number of people facing crisis levels of hunger is increasing toward 270 million.

"There's about three dozen countries that could possibly enter the famine conditions if we don't have the money we need," Beasley said.

According to a joint analysis by WFP and the U.N. Food and Agriculture Organization in October, 20 countries "are likely to face potential spikes in high acute food insecurity" in the next three to six months, "and require urgent attention."

Of those, Yemen, South Sudan, northeastern Nigeria and Burkina Faso have some areas that "have reached a critical hunger situation following years of conflict or other shocks," the U.N. agencies said, and any further deterioration in coming months "could lead to a risk of famine."

Other countries requiring "urgent attention" are Afghanistan, Cameroon, Central African Republic, Congo, Ethiopia, Haiti, Lebanon, Mali, Mozambique, Niger, Sierra Leone, Somali, Sudan, Syria, Venezuela, Zimbabwe, they said.
Africa has, generally, come through the pandemic in much better shape than developed nations because of its large youthful population. That's makes intuitive sense. COVID-19 affects the elderly more than any other demographic and Africa has more young people than anywhere.

The challenge arises because the regular challenges of bad weather, conflict and poor economic stewardship are made more difficult by the pandemic. Marginal economies are heavily impacted by global trade and the lockdowns in activity probably fell hardest on the poorest people globally as well as locally.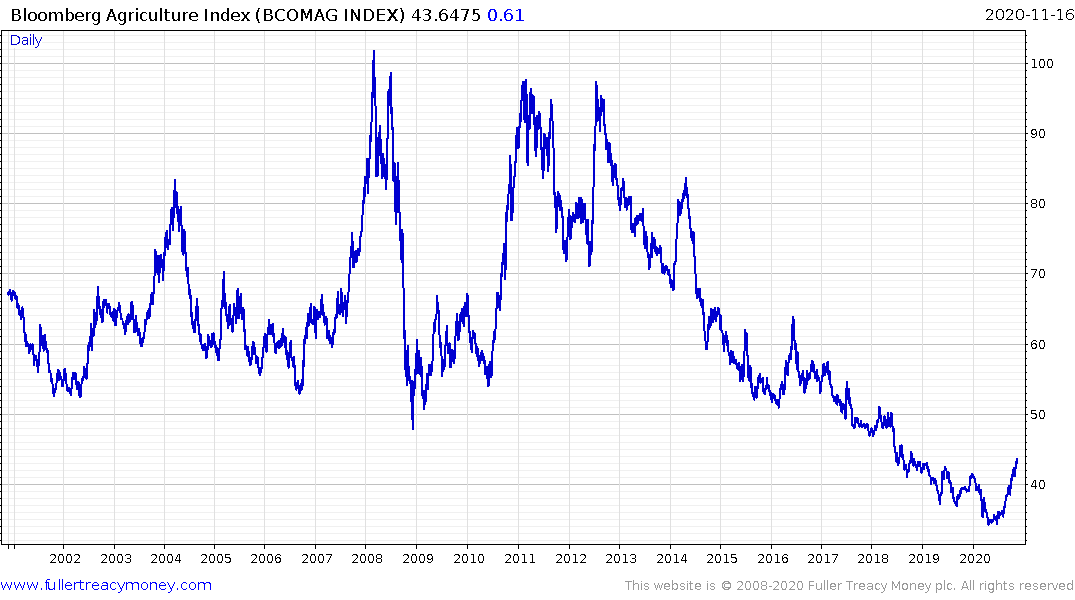 Agricultural commodity prices are trending higher. The Bloomberg Agriculture SubIndex has broken a nine-year downtrend. Over the course this bear market, every short-term spike has failed and the downtrend has been renewed. However, rolling contango costs may be to blame for the Index's poor performance since it is made up of futures contracts.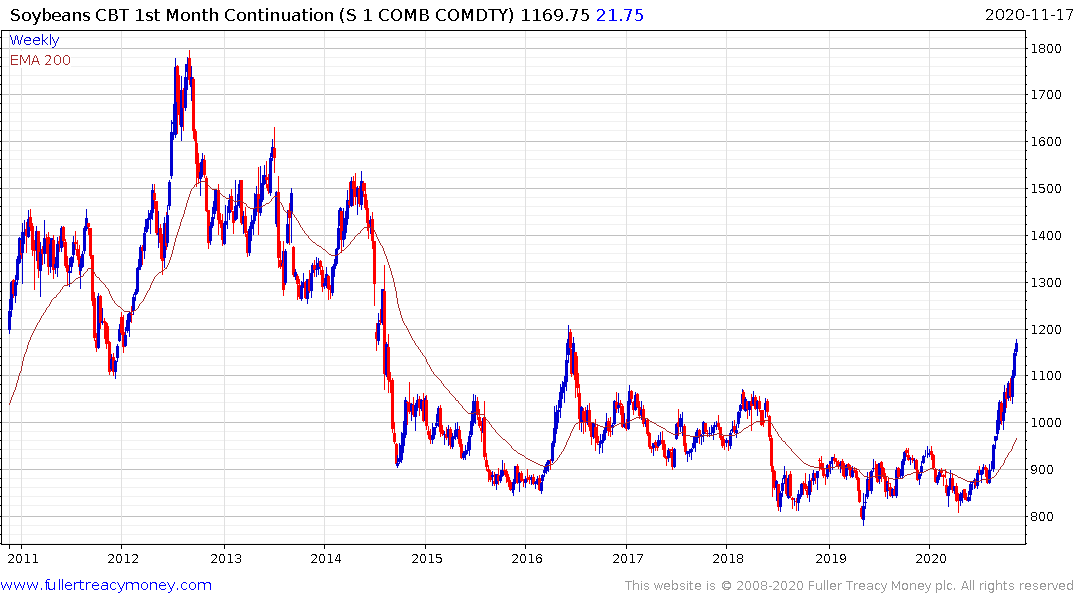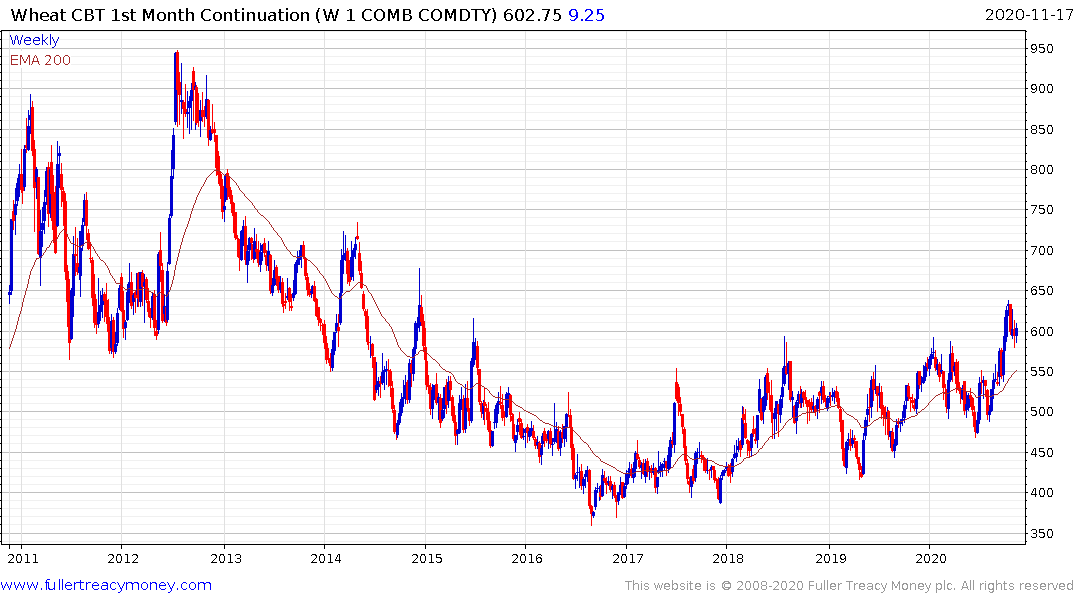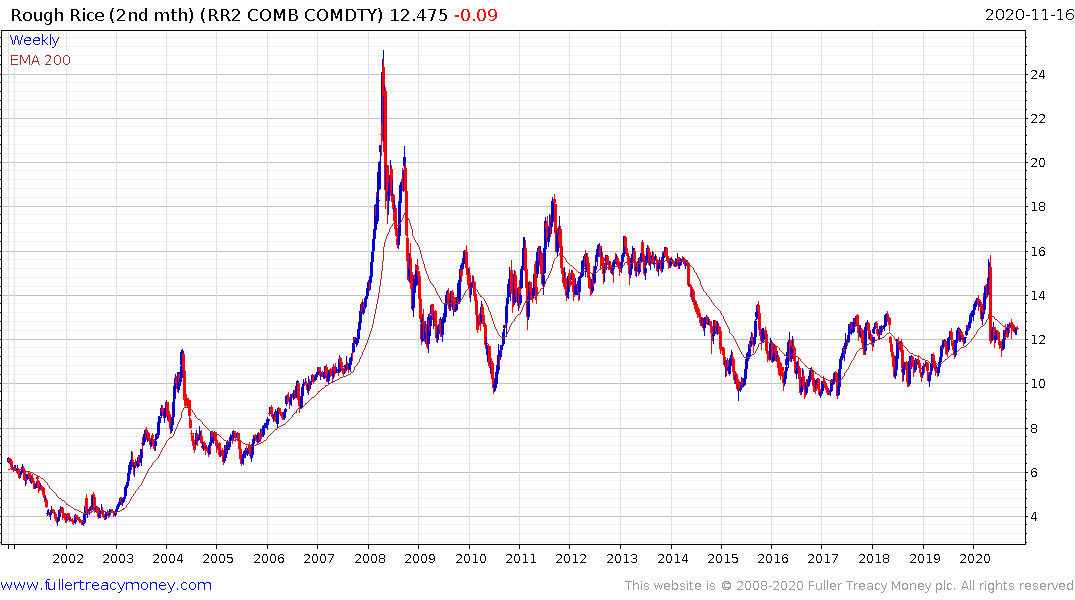 Individual commodity continuation charts have been mostly forming bases for the last five years. Major staples like soybeans, wheat, rice and corn are either firming or breaking out. Coffee, sugar and cocoa are all firming and cotton has broken a two-year downtrend.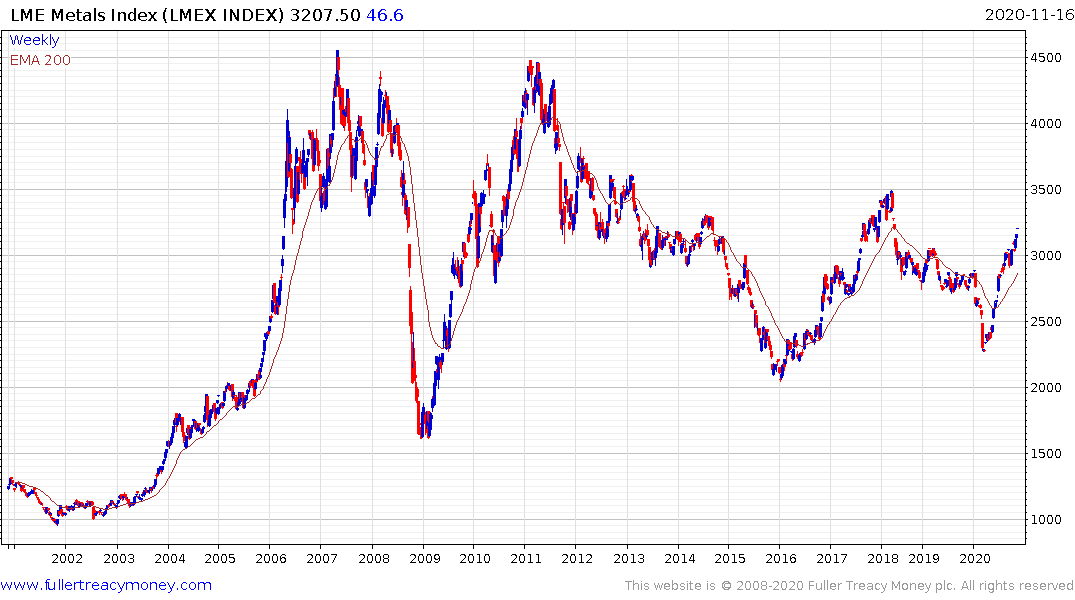 While there are short-term issues with food security, higher commodity prices are usually positive for frontier markets since they represent the bulk of exports. That's doubly true as industrial metal prices recover.
Back to top