No One Wants to Buy Ships as Virus, IMO Rules Hit Demand Hard
This article by Krystal Chia and Annie Lee for Bloomberg may be of interest to Subscriber's Area. Here is a section:
Shipowners are also lacking the finances to make purchases, according to Ralph Leszczynski, head of research at shipbroker Banchero Costa & Co.

"Most shipping markets are coming from a relatively poor decade, 2009 to 2019, in terms of earnings so most shipowners do not have that much cash in their pockets," he said. "External finance is also in short supply as banks are now largely steering clear off shipping after the defaults they suffered after 2008."

Still, fewer orders and slower fleet growth will likely bolster shipping rates. Lines are likely to continue to keep capacity in check into 2021 to minimize the impact from slowing global trade, said IHS Markit's Kapoor.

That's already translating to increasing costs for transporting goods by ocean liner, with one benchmark of trans-Pacific container rates more than doubling since late-May to a record. Bulk-carrier costs have also rebounded from a four-year low. Maersk, which idled about 20% of its capacity in April before gradually reinstating it in subsequent months, saw earnings beat estimates in part due to improved freight rates.
When new regulation imposes new costs that are greater than the value of the original asset it raises important questions about the sustainability of businesses. Installing new engines in new ships is an ideal solution but its expensive. Meanwhile the lesser of two evils are scrubbers to the emissions but these often exceed the value of older ships. This is a recipe for a loss of supply from the global shipping fleet.
This year has one of the few periods of synchronised global economic contraction. There is therefore a low bar for 2021 to be a year of synchronised global economic expansion. That is setting up a supply inelasticity meets rising demand environment for the global shipping industry next year.


The Baltic Dry Index has been ranging below 2000 since 2011. A sustained move above that level would signal a return to demand dominance. The brief jump higher last year in advance of the IMO2020 regulations was potentially a warning shot for what we will begin to see over the coming months and into next year.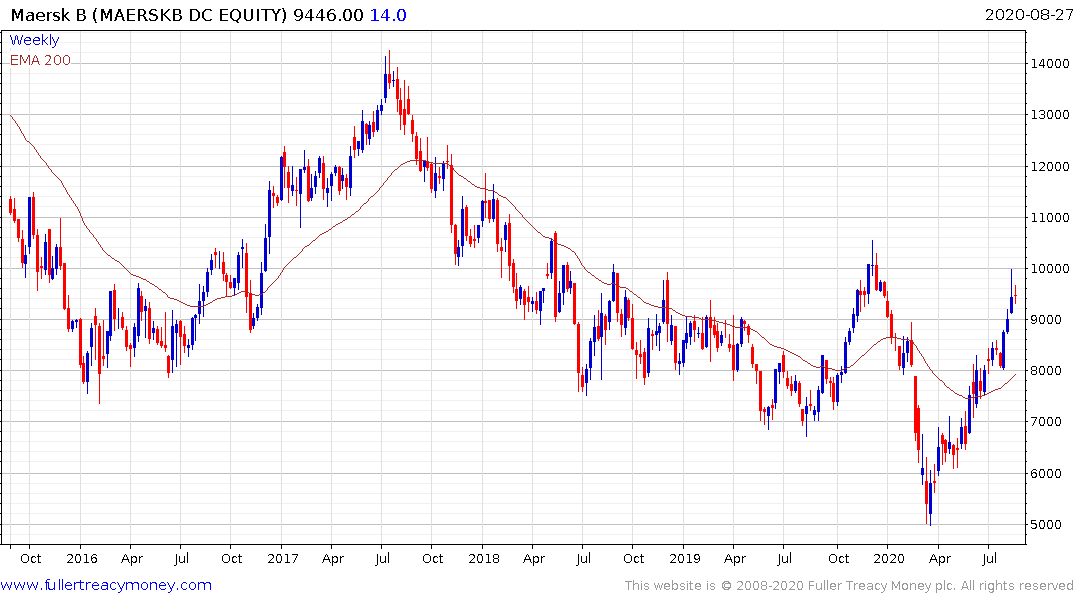 Maersk broke out at the end of last year but gave collapsed with the lockdowns. It has since regained the psychological DKK10,000 level. While somewhat overbought in the short-term, a sustained move back below DKK8000 would be required to question medium-term scope for continued upside.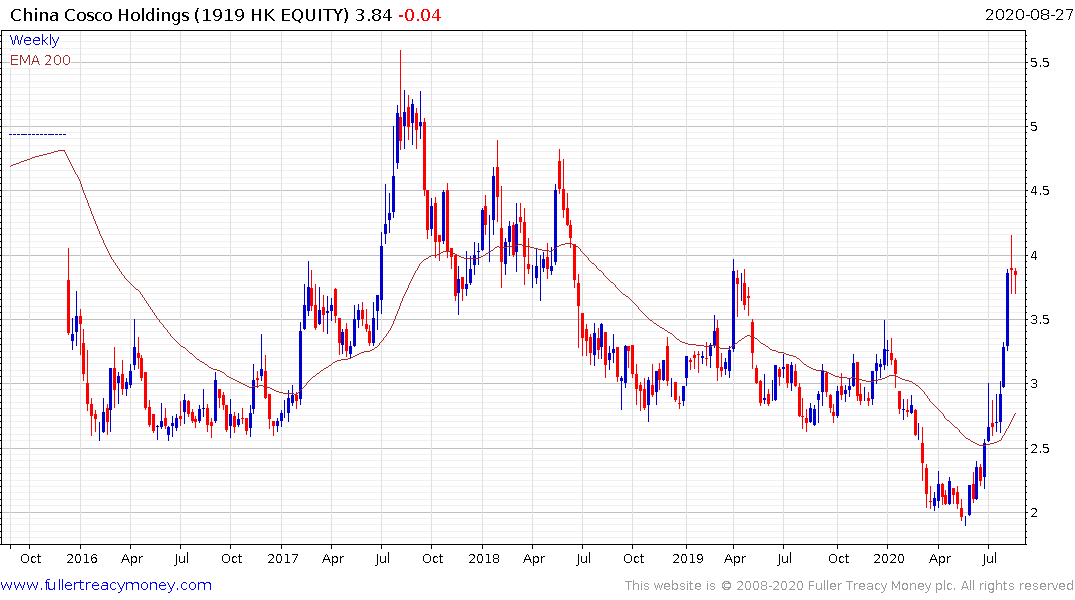 Cosco Shipping rallied over the last three weeks to break a three-year sequence of lower rally highs.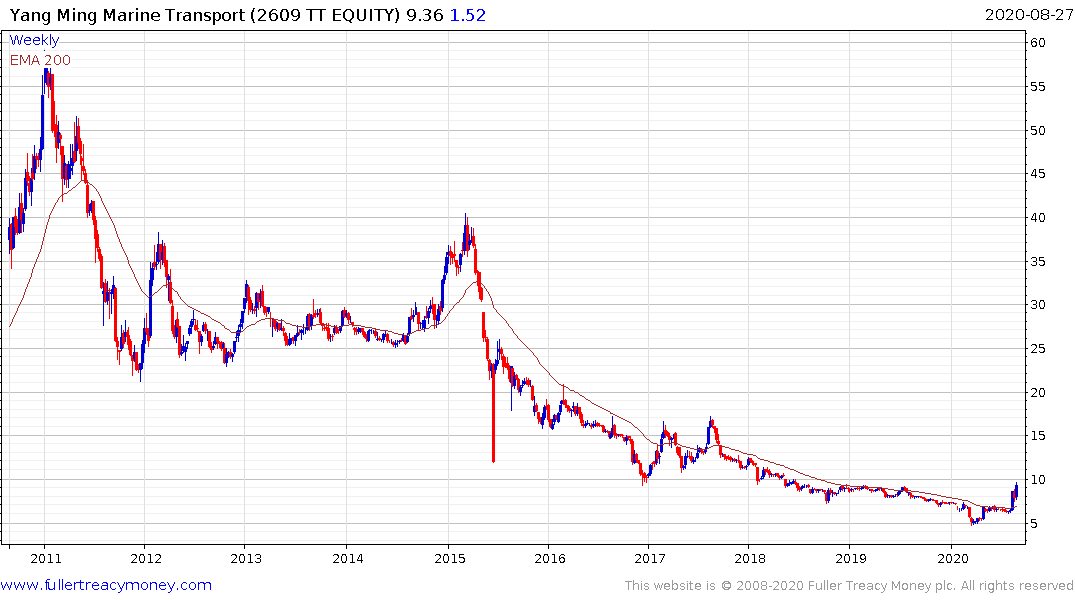 Taiwan's Yang Ming Marine Transport rallied three weeks ago to break a five-year downtrend.
Back to top