Nickel Extends '19 Surge as Supply Concerns Mount
This note from Bloomberg may eb of interest to subscribers. Here is a section:
Nickel prices rose Friday, extending gains from the best January in more than two decades, amid signs stockpiles would decline further. A robust U.S. jobs report eclipsed weak Chinese economic data to bolster the industrial-metal demand outlook.

Nickel holdings in Shanghai Futures Exchange warehouses fell for a fifth week to the lowest since June 2015, according to data from the bourse. Nickel prices climbed this week amid speculation a fatal dam disaster at one of Vale SA's Brazilian iron-ore operations could have a ripple effect on other metals supplied by the miner. U.S. stocks climbed Friday morning on the better-than-expected jobs report and signs of progress in trade talks.
Nickel was the best performing industrial metal until the middle of last year when it succumbed to global growth fears and the wider malaise in the industrial metals complex. It subsequently gave up the majority of its advance before finding support in December with the wider stock market.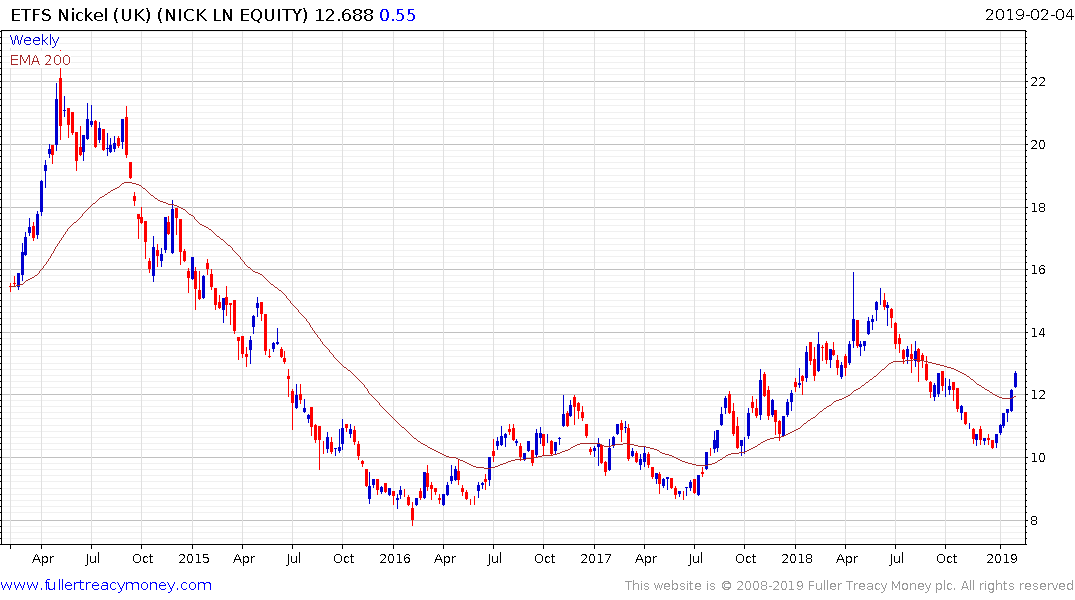 The clear upward dynamics in early January broke the medium-term downtrend and the rally over the last week has taken it back above the trend mean. While a short-term overbought condition is evident a clear downward dynamic would be required to question medium-term scope for continued upside.
While it might now seem a distant memory, there was talk more than a year ago of splitting the nickel contract into the lower grade required for stainless steel and the higher purity required for battery manufacturing. That thread of conversation has since gone quiet but the battery sector cannot do without high purity nickel which is relatively scarce compared to demand. Considering the higher quantities of nickel required in 8:1:1 (nickel, cobalt, manganese) batteries which are only now hitting the market, the outlook for demand remain bright.
The rebound in nickel is a headwind for cobalt since it is a byproduct of nickel mining. The price plumed new debts today.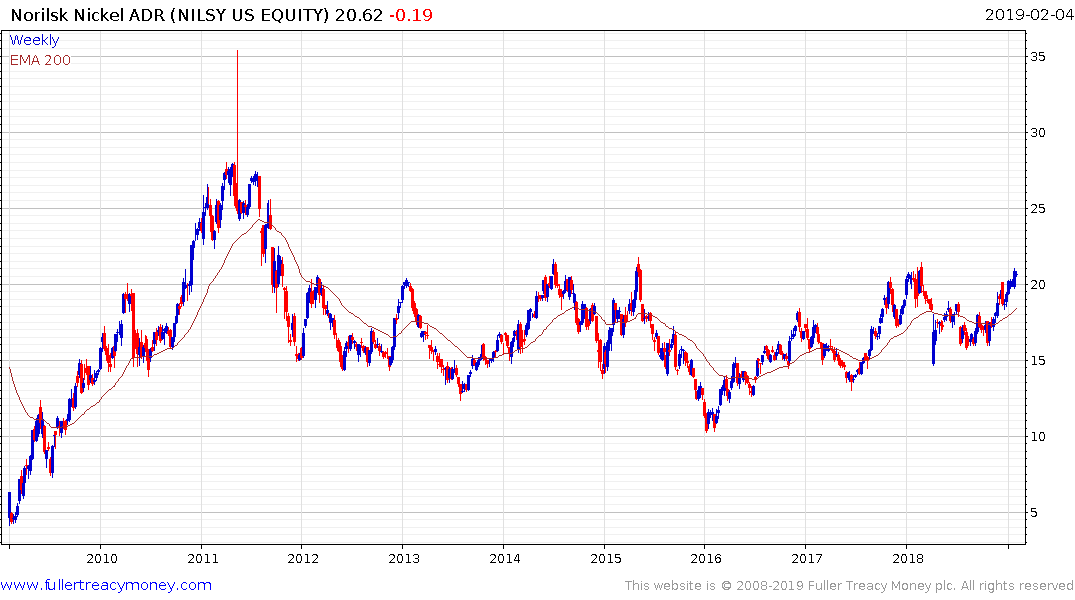 Norilsk Nickel is testing the upper side of a six-year base formation.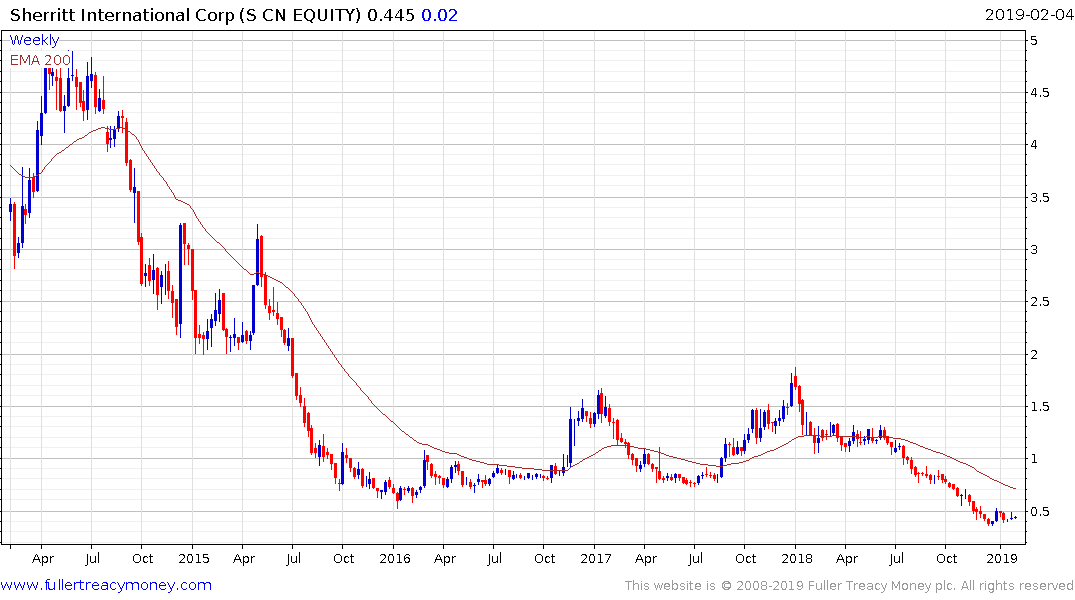 Sherritt International's Cuba production was but off from Tesla's manufacturing last year which hit the share but it remains a promising source of high-grade nickel and cobalt. The share has steadied in the region of 45¢ over last couple of months.
Back to top