Newmont Starts 2020 With New Name and Big Gift for Shareholders
This article by Danielle Bochove for Bloomberg may be of interest to subscribers. Here ii is in full:
With gold at the highest in more than six years, Newmont Corp. is promising shareholders a 79% hike in its quarterly dividend.

It's also streamlined its name. The 2019 mega-merger that created Newmont Goldcorp Corp. also set up a clunky word echo in its moniker which has finally been fixed by dropping "Goldcorp." The Greenwood Village, Colorado-based miner said Monday it plans to increase its quarterly dividend to 25 cents a share, from 14 cents, starting in April, subject to board approval. The miner also said it will continue to buy back stock, as previously announced, up to a total of $1 billion. Newmont retired $506 million in stock through the program in the fourth quarter.

"Our first quarter dividend will offer investors a highly competitive dividend yield and enhanced returns from owning shares of the world's leading gold company," Chief Executive Officer Tom Palmer said in a statement. In an interview last month, Palmer said the stock repurchase plan was a "unique opportunity" and signaled that Newmont would likely use dividends to reward shareholders in 2020, provided gold prices stayed elevated. Gold hit its highest level since 2013 on Monday amid soaring tensions between the U.S. and Iran.
The prospect of gold miners with competitive dividends is the kind of development that can help them outperform the metal price for as long as dividend growth is possible. If companies are increasing their dividends and buying back shares, they are less likely to abandon plans to focus on free cashflow or to borrow extraordinary sums to fund vanity fueled takeovers.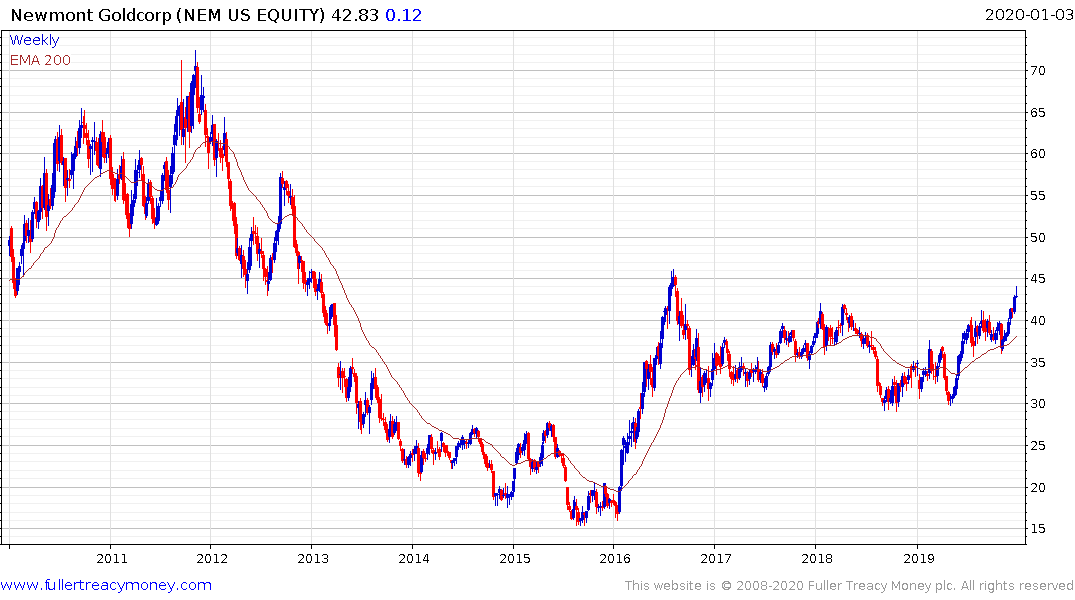 Newmont made a commitment during the worst of the bear market to link its dividend to the gold price. The company paid a special dividend in March 2019 which took the yield to 3.33%. Meanwhile it's dividend growth rate over the 1-year and 3-years is 157% and 125% respectively.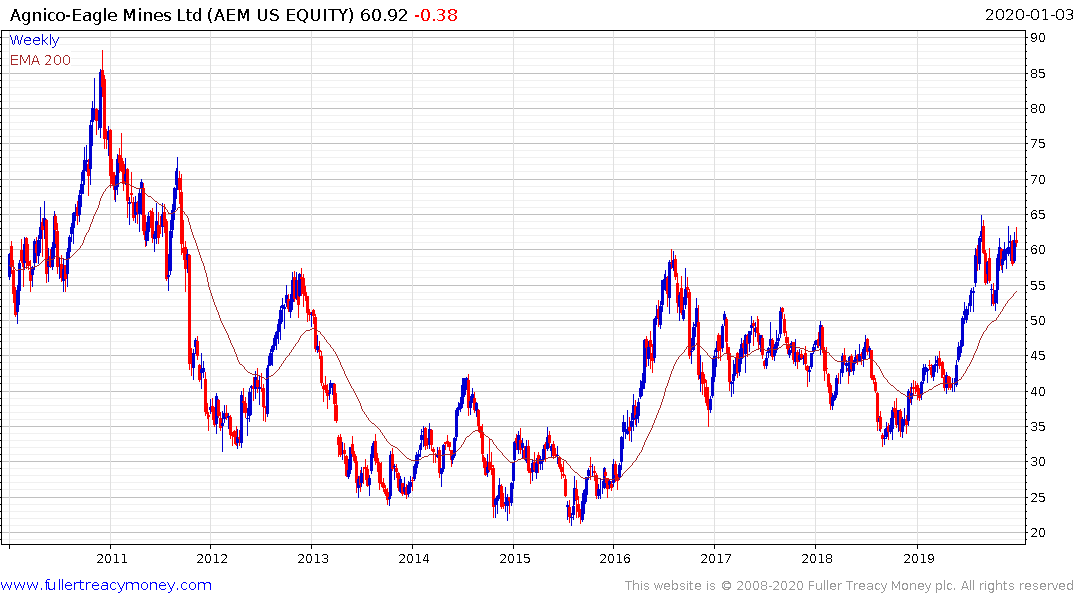 Agnico Eagle grew its dividend 25% last year and the share has first step above the base characteristics.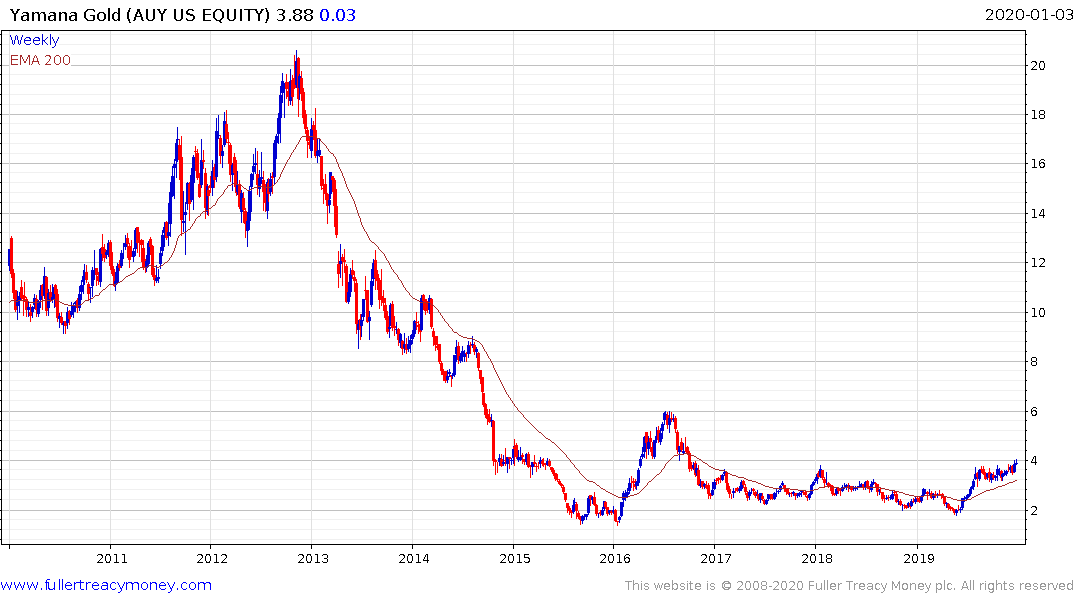 Yamana Gold grew its dividend 50% last year and the share is testing the upper side of the range which evolved following the breakout in mid-2019.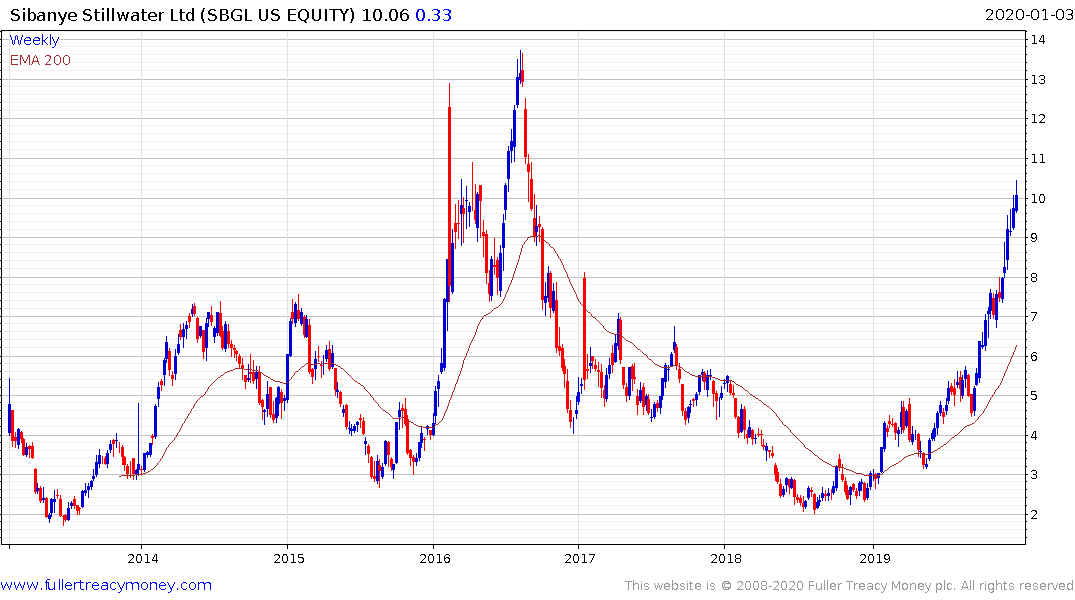 Sibanye Gold abandoned it dividend during its crash and instead pursued an aggressive acquisition strategy. The share has risen nearly 5 times since early 2019 and is overextended by any measure.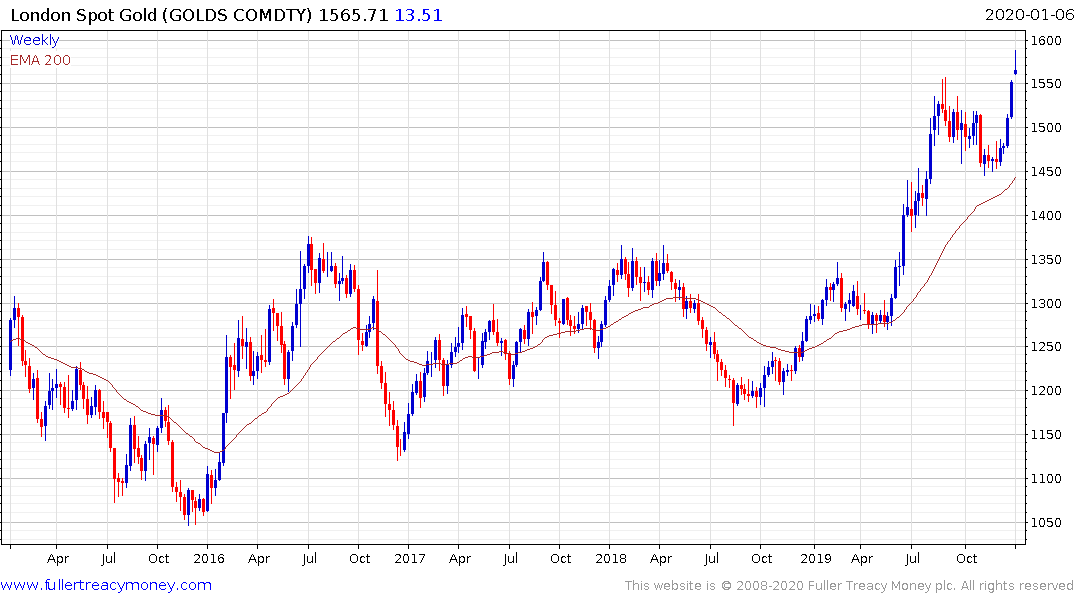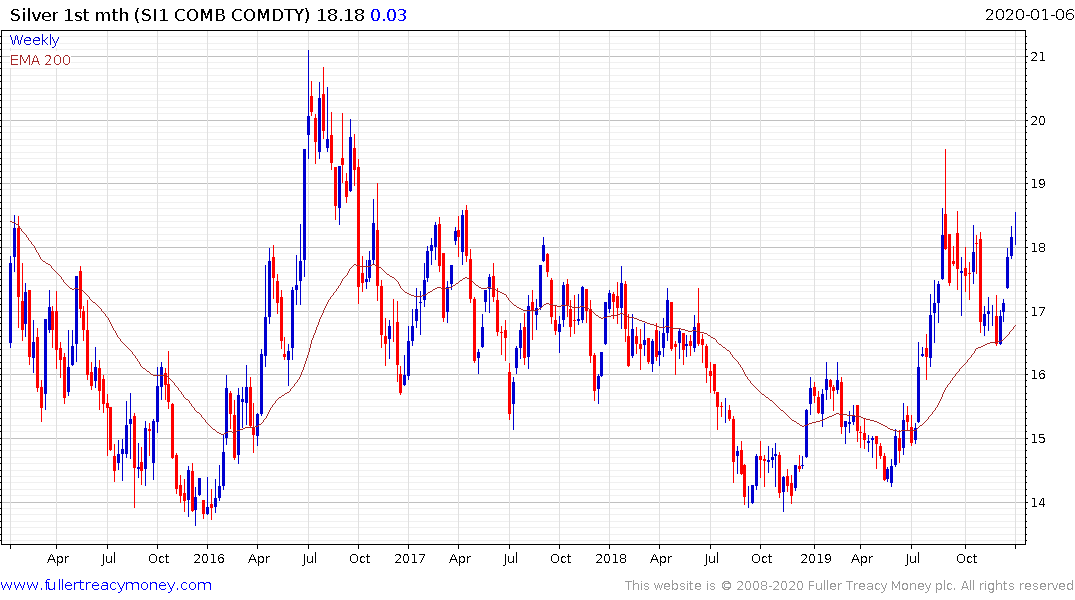 Gold and silver failed to hold their initial strength today and finished the day unchanged. Short-term overbought conditions are evident so some consolidation of recent gains looks more likely than not.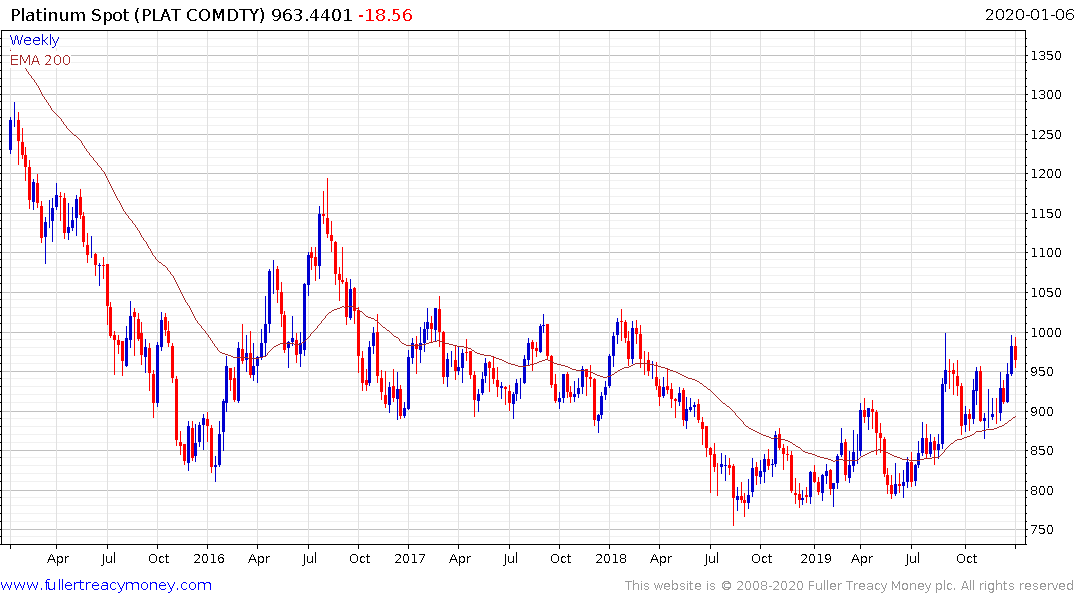 Platinum tested the psychological $1000 level again in early trading but pulled back sharply by the close to confirm continued resistance in this area. At least some consolidation now appears likely.
Back to top