New Zealand Dollar is a Bit Too High, Finance Minister Says
This article by Tracy Withers and Fion Li for Bloomberg may be of interest to subscribers. Here it is in full:
New Zealand's dollar, the best- performing major currency this year, is too strong and this poses a challenge for the nation's exporters, according to Finance Minister Bill English.

"It's a bit too high," he said today in an interview in Hong Kong, where he is attending the Credit Suisse Asian Investment Conference. "It makes it difficult for our economy to rebalance."

New Zealand's dollar climbed to an 11-month high of 86.40 U.S. cents on March 18 as traders boosted bets that the Reserve Bank of New Zealand will raise interest rates next month.

Governor Graeme Wheeler lifted the official cash rate by a quarter point on March 13, becoming the first central banker from a developed nation to tighten this year, and signaled further increases as inflation pressure builds.

The central bank sets monetary policy independently of the government and focuses on limiting annual inflation to 2 percent, a target English said today he is satisfied with.

A rate rise at Wheeler's April 24 review is a certainty, according to swaps data compiled by Bloomberg. Eleven of 15 economists surveyed by Bloomberg forecast an increase.

New Zealand's dollar has gained 4.6 percent against the U.S. currency this year, the most among 16 major currencies tracked by Bloomberg. It bought 85.93 U.S. cents at 3:35 p.m. in Hong Kong.
The Reserve Bank of New Zealand's response to the Christchurch earthquake was to prolong the period of historically low rates for another three years which has been positive for the stock market. The rebuilding effort has helped stoke domestic demand and the country's main exports i.e. powdered milk and meat have been relatively insensitive to the strength of the New Zealand Dollar over the last few years. https://www.nzte.govt.nz/en/invest/statistics/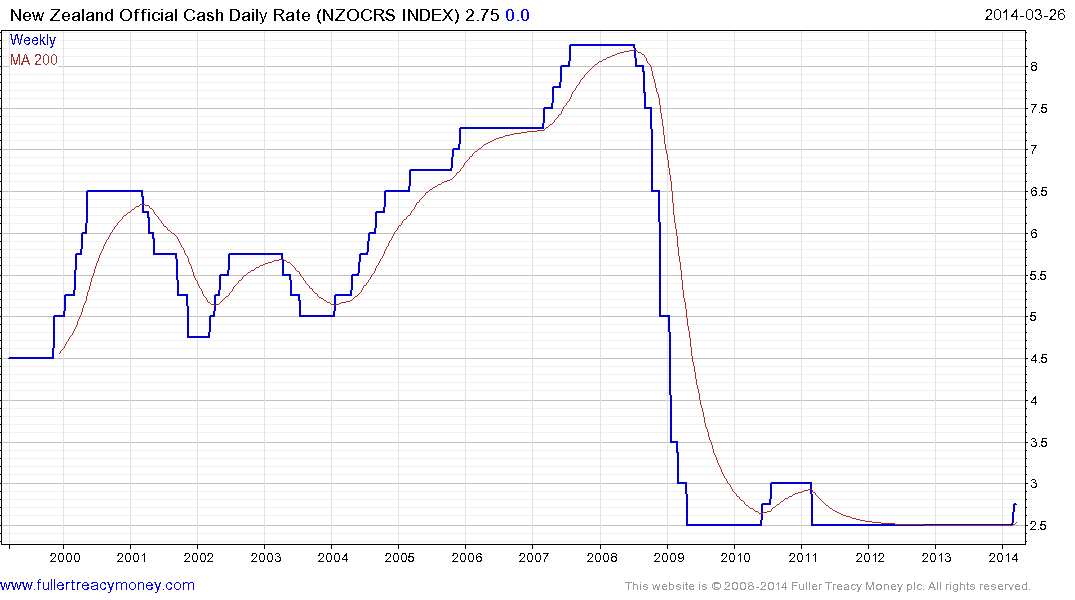 The majority of analysts expect the RBNZ to raise interest rates at the April meeting which should further improve the attractiveness of the currency. However, the fact that the New Zealand Dollar is now testing its 2011 peak and is among the best performing currencies in the world year-to-date is probably not particularly welcome news in Auckland.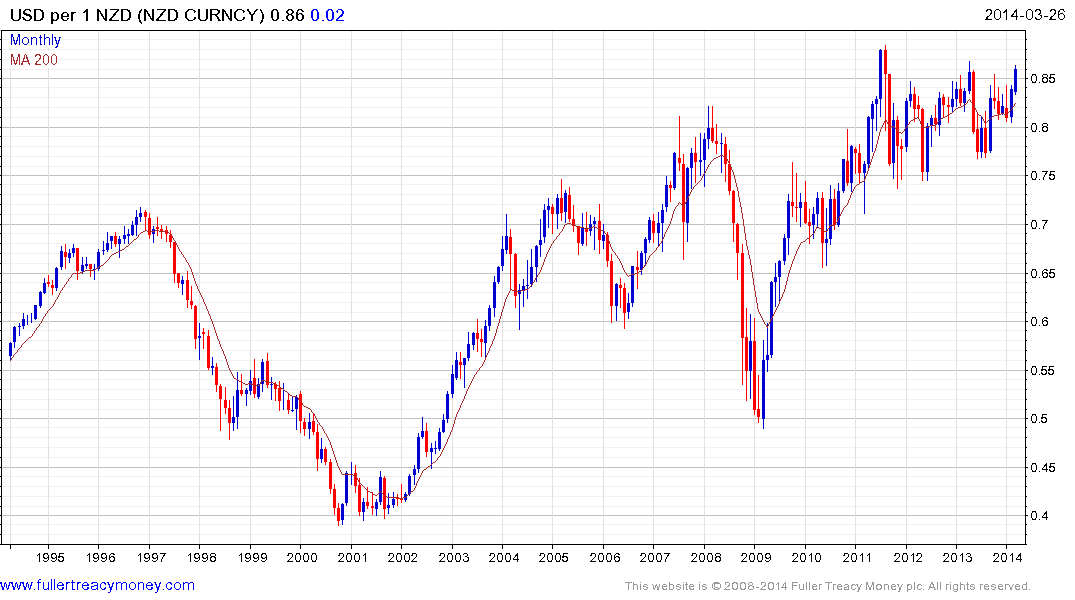 Notably, the Australian Dollar has found support at the lower side of a 20-year range against the New Zealand Dollar and a sustained move below NZ$1.05 would be required to question potential for at least an additional bounce.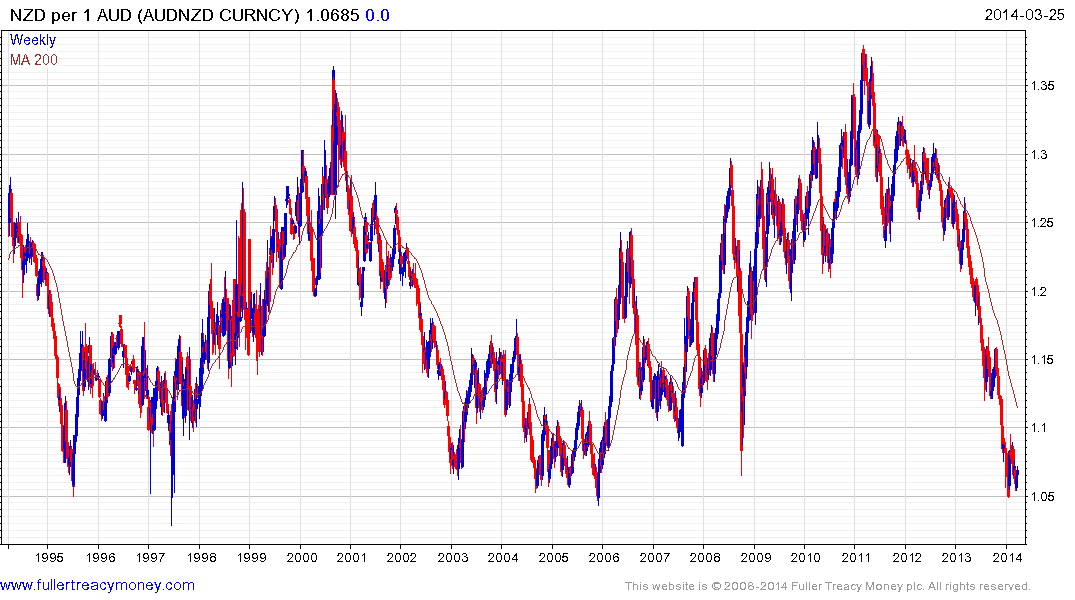 Back to top