New soba noodle-making robot at Japan train station eatery can cook 150 servings an hour
This article from The Mainichi may be of interest to subscribers. Here is a section:
The robot fetches soba noodles from a box with one arm, and places it in a strainer. Then with the other arm, it picks up the strainer and boils the noodles for a minute and 40 seconds, rinses off the viscous film on the surface and then dips the noodles in iced water to bring out their firmness. The robot can cook 150 servings in an hour, substituting the work of about one employee.

Connected Robotics commented, "Not only can it tackle the shortage of human resources, it can also cook without any human contact and is therefore useful in reducing the risk of coronavirus infections." JR East Foods, meanwhile, explained, "We aim to implement it (the robot) at 30 stores by the end of fiscal 2025."
Upward pressure on minimum wages creates an incentive to do away with minimum wage workers. The trend in restaurants is towards online/tablet ordering and point of sale machine payments. Humans are required to clean up, serve, prepare and cook the food. The higher wages go the more intense efforts will be to do away with unskilled work.
Most of the robotics ETFs took off in 2020 as the use case for investing in no contact solutions suddenly became apparent. The ROBO Global Robotics and Automation ETF is currently pausing in the region of the trend mean.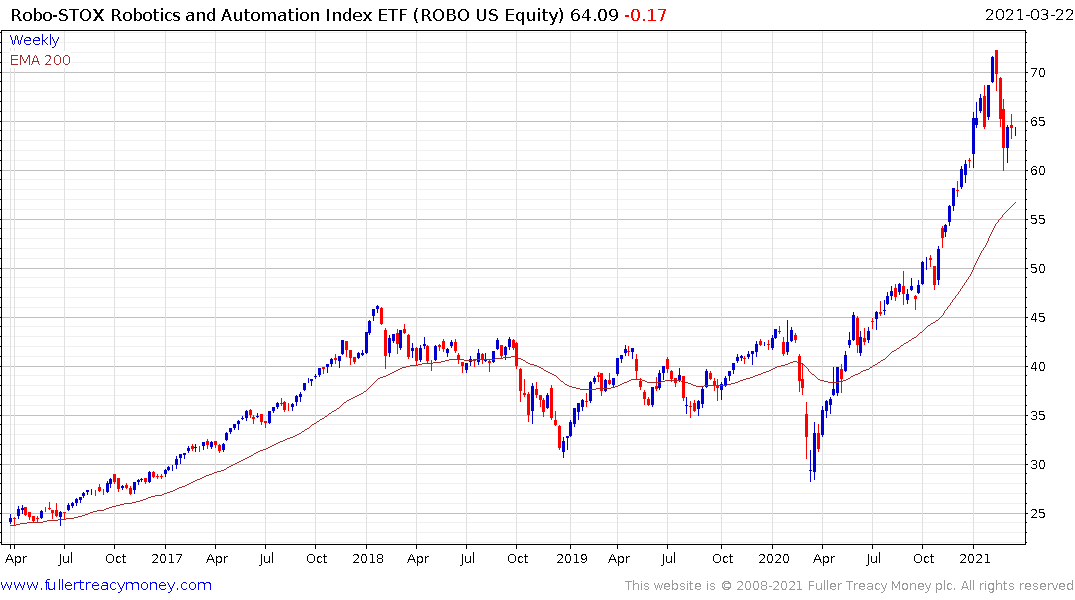 UK listed Renishaw has paused in the region of the 2018 peak and the trend mean. A sustained move below 5000p would be required to question medium-term scope for additional upside.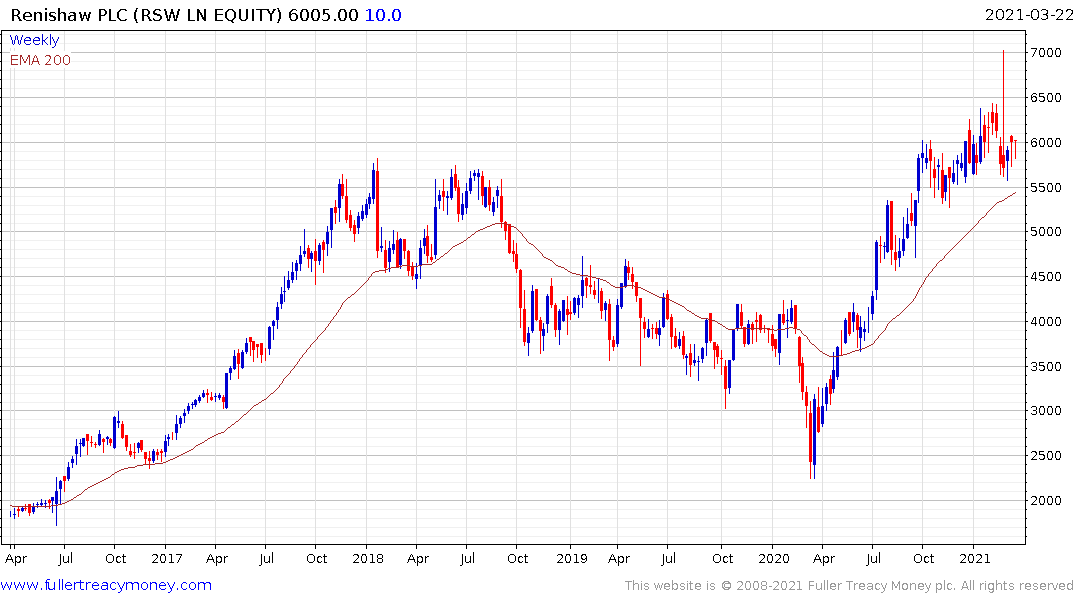 The first 3-D printed housing development in the USA is currently being built outside Palm Springs. This is another use case for automated manufacturing and particularly for row houses with little in the way of customisation.
Australia listed Fastbrick Robotics gave up all of its post IPO gain and is now pausing in the region of A$0.05. If the share were listed in the USA it would likely have been picked up by an active ETF like the ARK suite of products.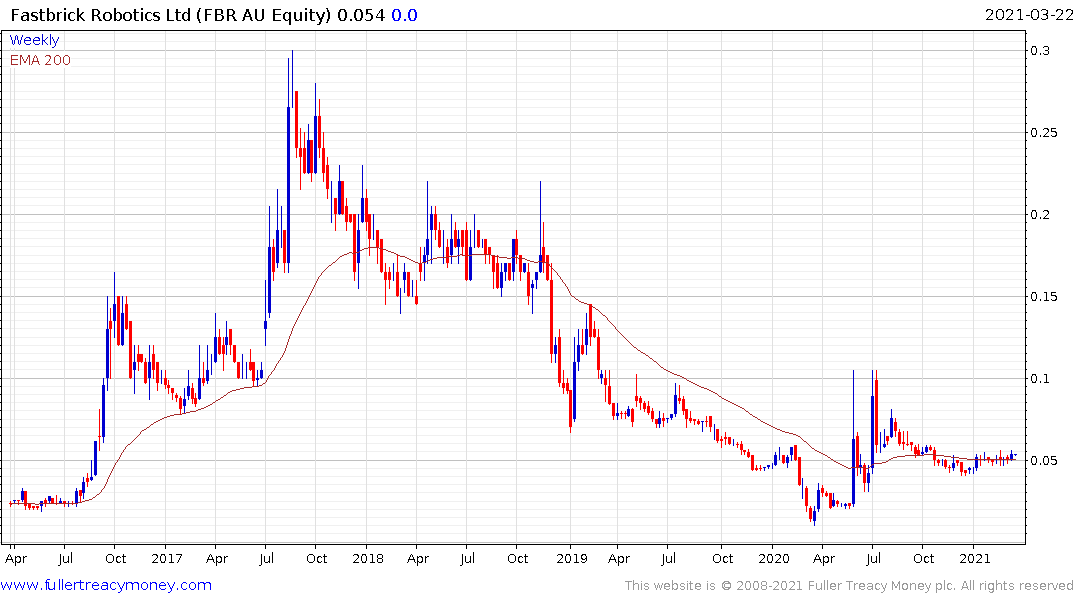 Back to top