New Kind of Recession Threat Presents Problem for Powell and Fed
This article by Rich Miller for Bloomberg may be of interest to subscribers. Here is a section:
The unusual nature of the forces at play -- and the fact that many of them are geopolitical and emanate from abroad -- makes it more difficult for policy makers to decide how far to go in easing credit.

There's even a question of how effective rate cuts will be in an economy where business executives fear such dire developments as the breakup of global supply chains.

Powell is expected to deliver his latest thinking on the outlook when he speaks to the National Association for Business Economics in Denver at 2:30 p.m. U.S. East Coast time on Tuesday. He said last week that despite some risks, the U.S. economy is in a "good place,'' and that the Fed's job is "to keep it there.''
Mrs. Treacy's containers arrived from China over the last few days and I spetd most of this morning at Los Angeles port. I have been going to down to the customs warehouses twice a year for four years to help out in the business but also to get a feel for what activity is like at one of the country's busiest ports of entry.
It is usually very busy. There is usually a line at the window to pay the final warehousing fees. You need to be careful where you walk because forklifts are zooming around and there are usually trucks in every bay. The warehouse I generally end up going to usually has at least 10 forklifts delivering goods all the time. Today no more than three were working and they were under no pressure. There were a lot of people just hanging around waiting for something to do. They said it has been like this for two months.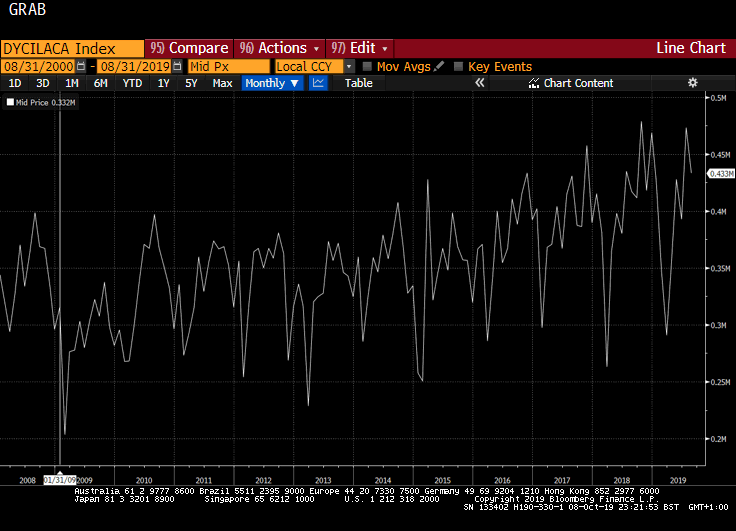 Port activity in Los Angeles usually peaks in October/November ahead of the peak of the holiday season. If this pace of activity continues the US is in for a growth shock. If goods are not being imported it is because business assume consumer demand is going to decline. That is the most overt evidence I have seen of potential weakness in the US consumer. Since the US has been one of the primary drivers of growth in the global economy that is not particularly good news even if it bolsters the argument for continued monetary and fiscal easing.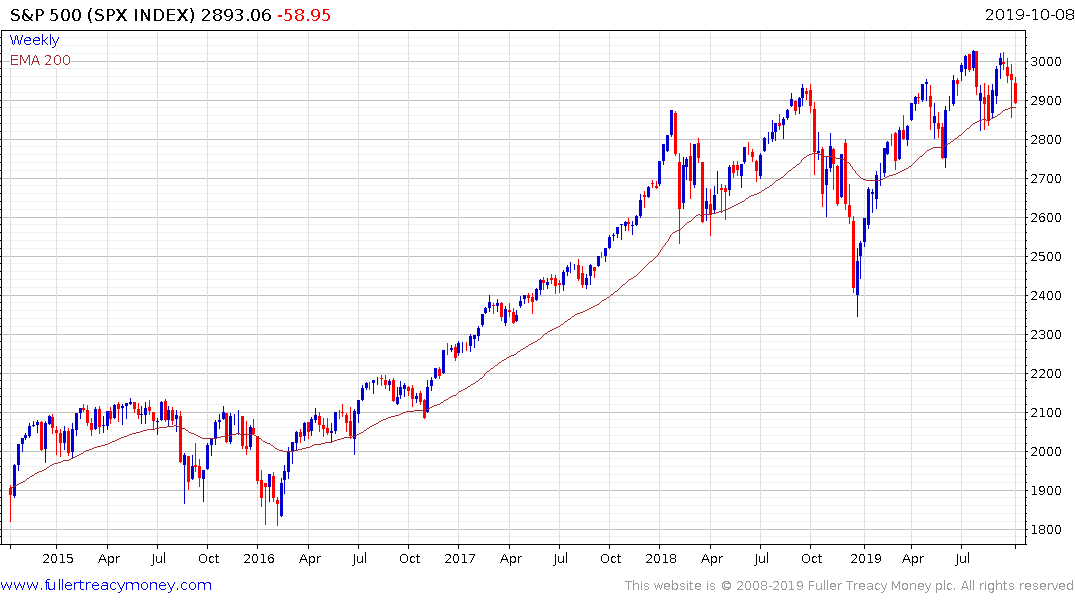 The S&P500 is back testing the region of the trend mean and has almost completely countermanded last week's bounce. The region of the trend mean needs to continue to hold if a much deeper corrective phase is to be avoided.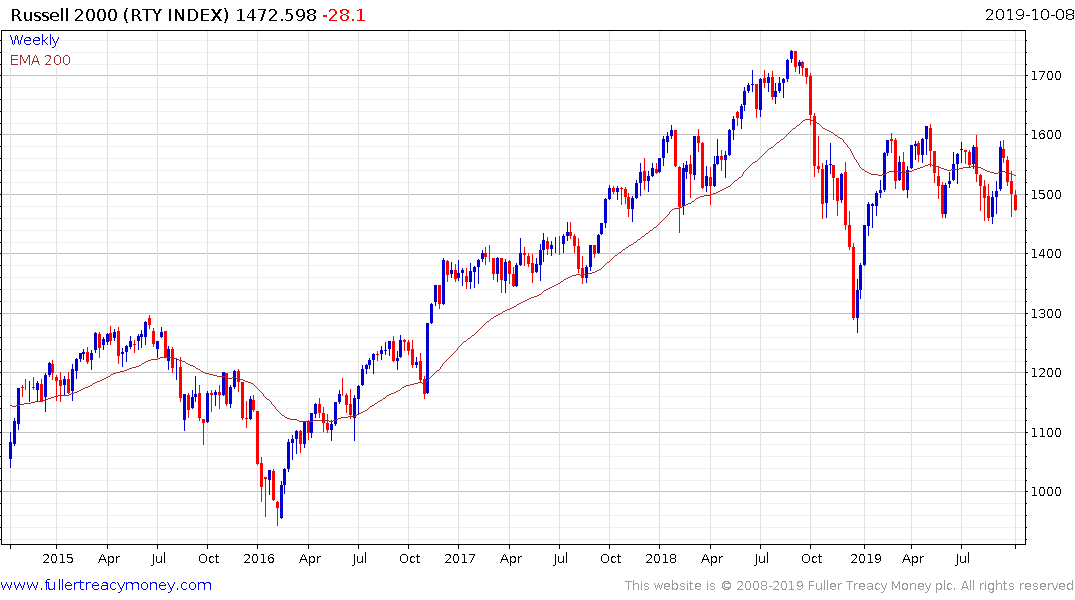 The Russell 2000 is back testing the lower side of its range and will need to hold the 1450 if Type-2 top formation with right hand extension characteristics are to be avoided.
Back to top