New EPA rule would seek to cut carbon emissions 30% by 2030
This article by Neela Banerjee for the LA Times may be of interest to subscribers. Here is a section:
The 30% cut will be based on 2005 emission levels, which were 10% higher than in 2012. The decline stems from the recent boom in cleaner-burning natural gas, which has displaced a great deal of coal as a fuel source.

In addition, different states would have different targets, based on their fuel mix.

States that burn a lot of coal would begin their reductions from a higher emissions level than those that burn natural gas, which emits less carbon dioxide.

Because the rule has not been officially issued, the 30% reduction could be one of several options the EPA presents for public comment, environmentalists said.
I was surprised that the total carbon emitted by the USA had not fallen more from its 2005 levels; considering the extent to which natural gas has already displaced coal and how much economic activity has decreased following the credit crisis. In fulfilling an election campaign promise to act unilaterally to impose sanctions on carbon emissions, at least the Obama administration is not following Germany's lead in mandating the use of alternatives which has resulted in even greater coal consumption to meet base load requirements.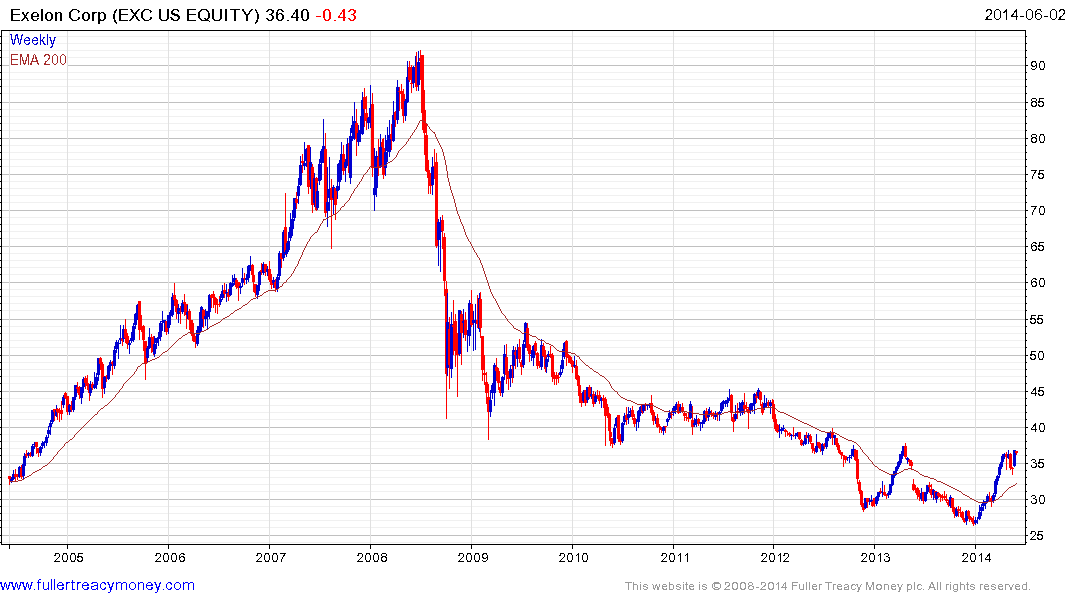 Utilities that rely least on coal to produce power stand to benefit from the changing regulatory environment. Exelon (Est P/E 15.52, DY 3.4%) which has a dominant position in nuclear power trended lower from 2008 until January and has been the leading performer on the Dow Utilities Average year-to-date. It has been consolidating above the 200-day MA for the last six weeks and a sustained move below $33 would be required to question recovery potential.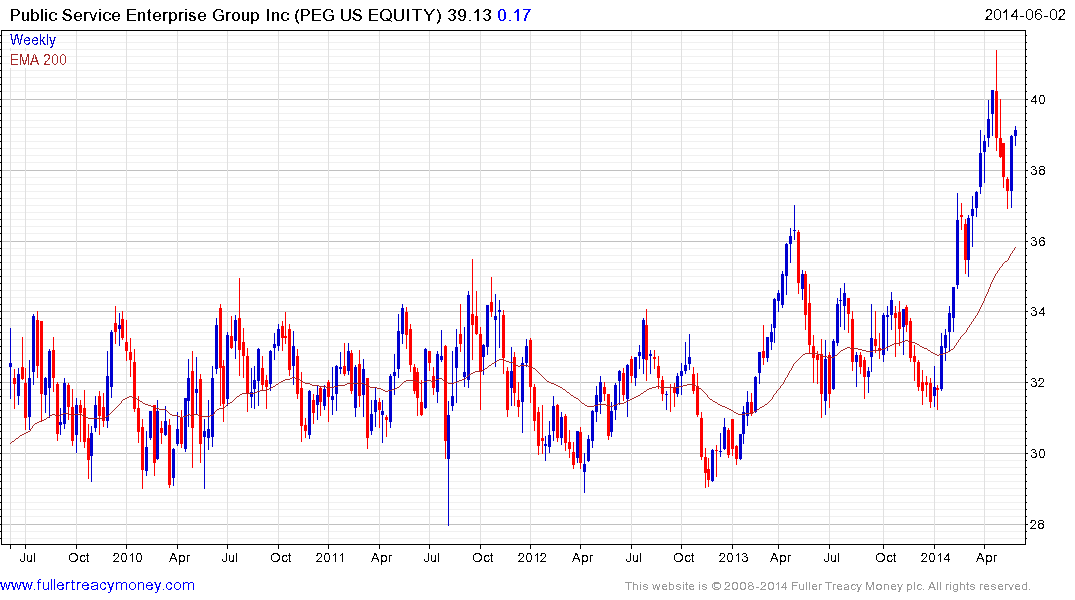 Public Service Enterprise Group (Est P/E 14.23, DY 3.78%) broke out of a five-year base in February and found support last week in the region of $39 which is coincident with the 2013 peak. A sustained move below that area would be required to question recovery potential.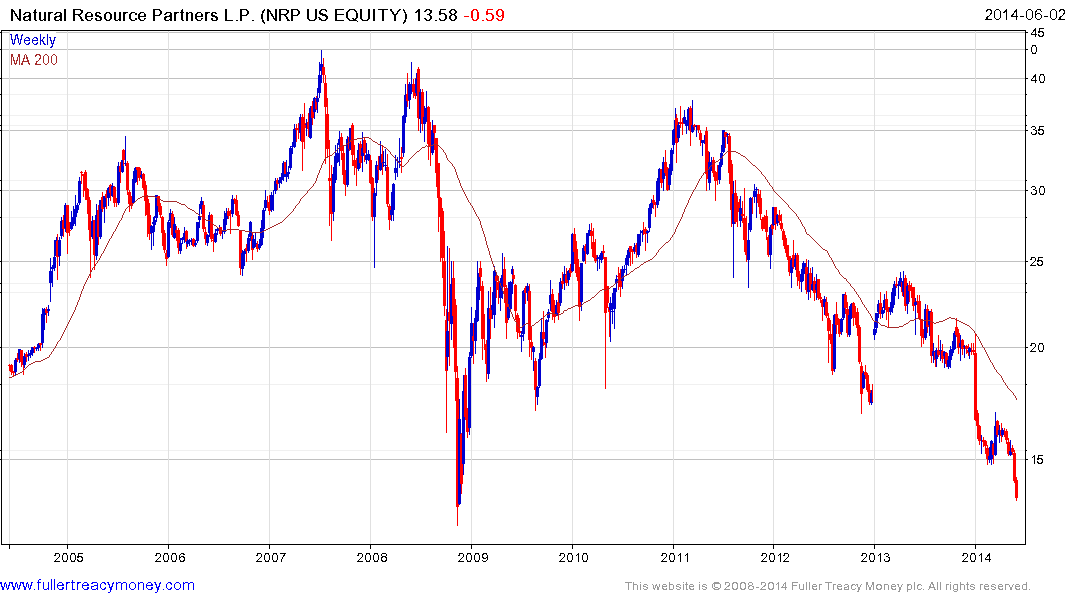 Meanwhile thermal coal pure plays remain under pressure. Natural Resource Partners LP (Est P/E 11.84) cut its dividend by 18% late last year and currently yields more than 10%. The share hit a new five-year low today and is closing in on its 2008 lows. The company's callable 2018 bonds are currently trading at a premium suggesting investors do not believe the company will follow James River into bankruptcy. Nevertheless, there is little evidence yet of a let up in selling pressure in the equity as investors question just how much demand for coal there is likely to be in the regularly environment.
Back to top