Netflix Breaks Own Rules as Subscriber Losses Batter Shares
This article from Bloomberg may be of interest to subscribers. Here is a section:
Netflix Inc. is throwing out all of its old rules after losing customers for the first time in a decade, saying it will introduce an advertising-supported option and crack down on people sharing passwords.

The plans are intended to help staunch the loss of subscribers that pummeled the streaming service Wednesday, pushing the stock down as much as 29% in premarket trading in New York and potentially wiping about $43 billion from its market value. It the decline holds, it would put Netflix on course to be the worst performing stock of the year on both the benchmark S&P 500 and Nasdaq 100 indices.

Co-founder Reed Hastings has said for years that he doesn't want to offer advertising and had no problems with password sharing. But the company is changing course after losing 200,000 customers in the first quarter, the first time it has shed subscribers since 2011. Netflix also projected it will shrink by another 2 million customers in the current second quarter, a huge setback for a company that regularly grew by 25 million subscribers or more a year. Netflix also will curb its spending on films and TV shows in response to the customer losses.
S&P offers an investment grade rating, while Moody's rates Netflix as the highest level of junk. That represents the widespread indecision about the company's prospects. To some Netflix's debt is a sound investment, to others it is no better than speculative grade. The yield on the 2028 bonds has doubled since the beginning of the year but stills trades at a price of 106. That premium is hardly justifiable as subscriber numbers contract.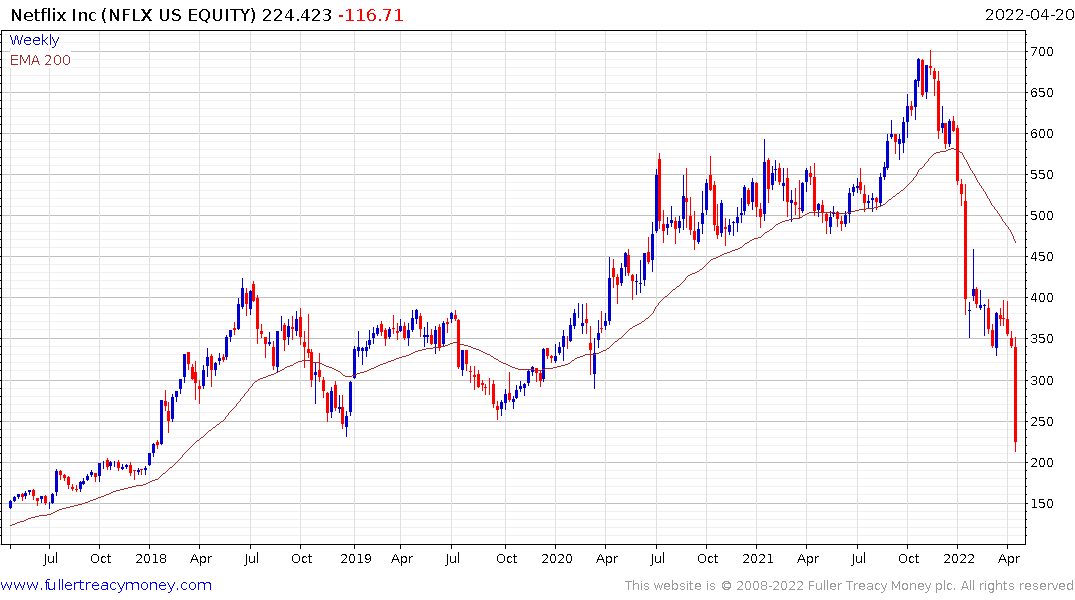 The share peaked in November and continues to crash lower. Cutting back on production budgets removes the rationale for many subscribers to continue to subscribe. Afterall what's the point when the number of new shows will be lower? Cracking down on password sharing is going to result in a backlash and will remove the "cool" factor from the company.
The revolt against social progressivism appears to be gathering strength. Netflix has been dancing to the tune of a social media algorithm that has deviated significantly from what most people are comfortable watching. That's going to be difficult for show runners to adjust to. The acceleration is a trend ending so there is scope for a snap back but this is another candidate for lengthy Type-3 base formation development.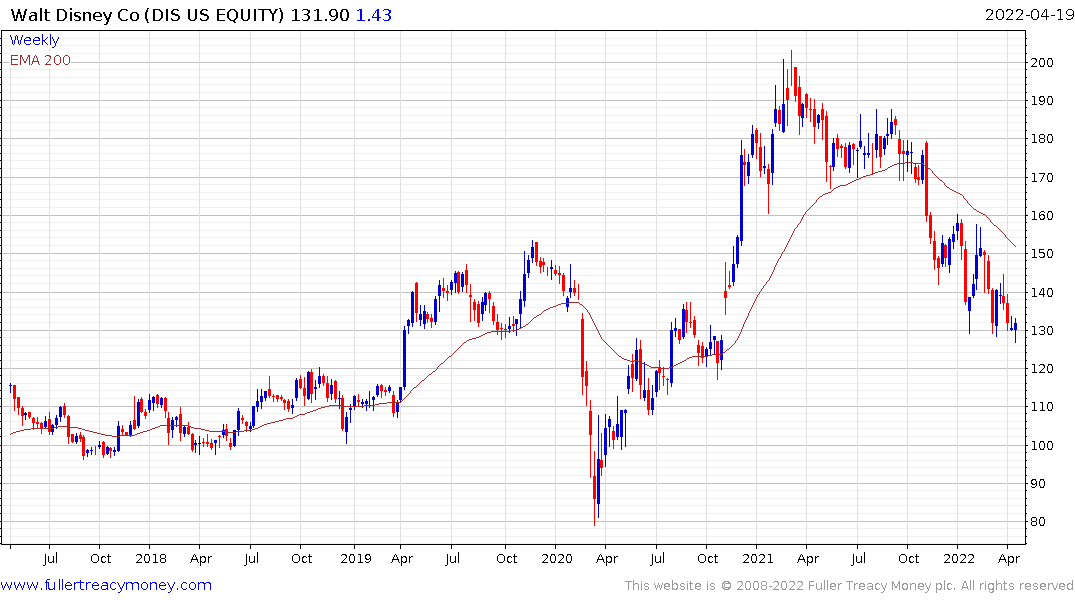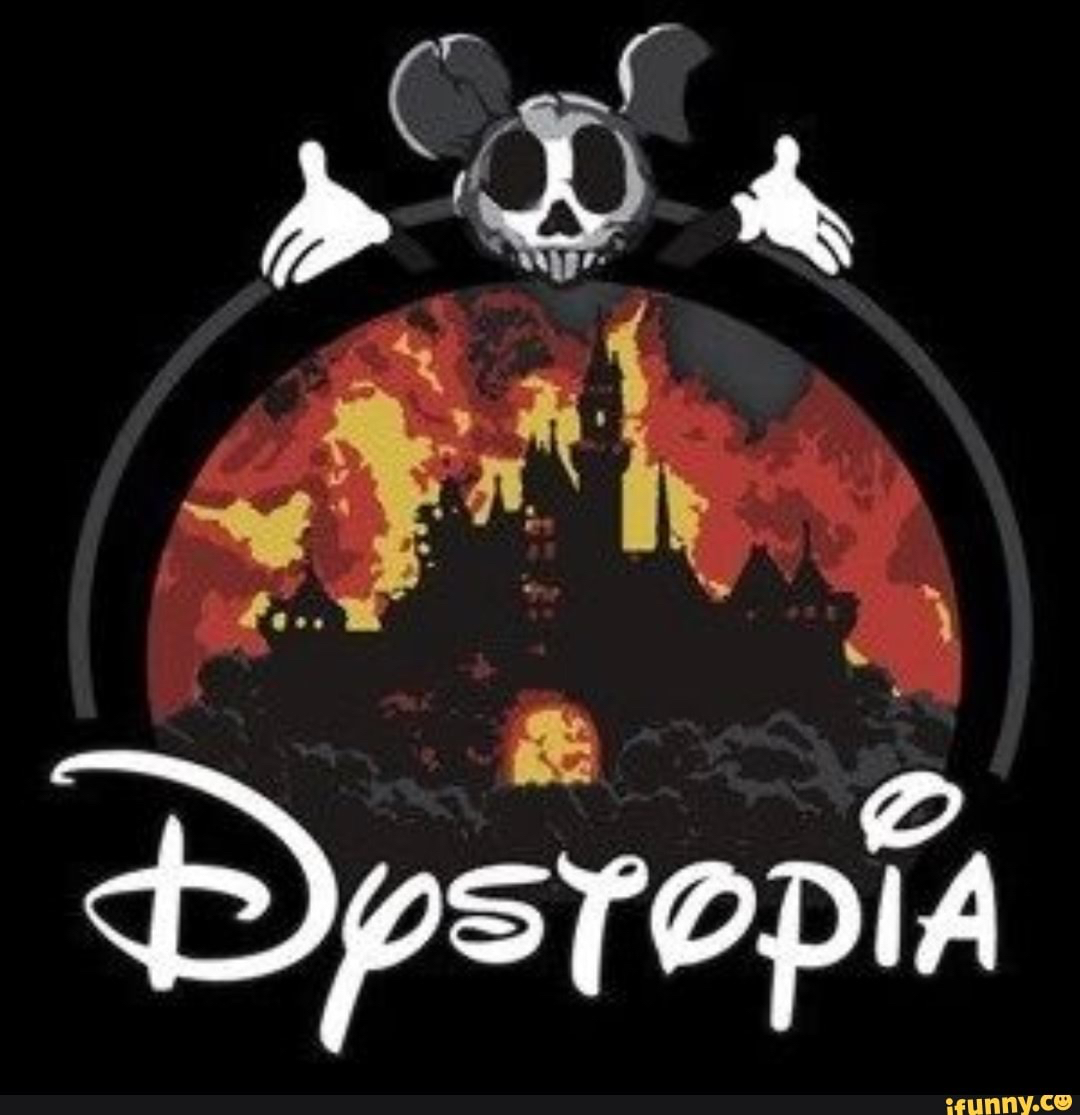 Disney is also seeing a backlash as the politically charged (election year) argument about teaching sexual identity to young children gathers pace.
The company took a big splashy bet on streaming. The share peaked a year ago and continues to trend lower.
Warner Brothers Discovery started trading this week and has not moved on this news.
Back to top